In a conversation with Karan Bhardwaj, the senior designer raises valid points on the noise around 'Make in India'
"It's India which is talking about it (Make In India). Ask a foreigner what they think about it. We want that campaign in India because it is good for our economy but then, again, just by saying (and marketing) 'Make in India' is not enough. You've got to have an industry to back it," Gill tells Born of Web as she discusses the Indian government's flagship programme 'Make in India' which also emphasises on Indian fashion via handlooms and textiles.
"Unfortunately, we have uneducated workers. They are bright but it's still hard for them to understand what it takes for a business to set up," she says, adding, "In abroad, when the workers are on a strike, they have a proper reason for it, it's well-thought over. Here (in India), they don't think over it. No matter what contract you make them sign, they'd leave when they feel like. So well-organised systems have to be brought in to make 'Make in India' successful."
Don't Miss- 'Fashion is a dynamic philosophy, it changes everyday': Anupama Dayal
Gill, who started out in 70s in New York, is known for weaving Indian embroideries in contemporary silhouettes. She says the government hasn't done much for the design fraternity. "Maybe, they aren't aware of its significance. The Prime Minister's idea and thought of Make in India is great but they must sit and talk with experienced people to execute it well." Taking into consideration that it is not a matter of mass production, and rather involves a know-how technique, the designer emphasises on the need to focus on the intricacies involved with 'Make in India' campaign.
In terms of global fashion, Gill believes that the Indian fashion industry is certainly getting better and might continue to go well "if somebody really organises it right."
In her queenly abode, Adarsh Gill displays a preview of her collection for this fall
Apparently 'French' in her thoughts, Adarsh Gill has a knack for traditional luxurious fashion in a way that she doesn't believe in going by the so-called trends. "I make them myself. I want to be different. I sleep thinking fashion, I wake up thinking fashion," tells the 70-year-old designer on her designs. Talking about her early days, she tells that she primarily wanted to do business when she was in America. As a young girl she thought India wasn't the country to be in. Then she tells how she landed into becoming a fashion designer: "When I used to go shopping there in America, I observed we (in India) do such good hand work, which is not available there. So I told myself I'm going to learn fashion designing. Then I did an aggressive fashion designing course for two and a half years. After one year of it, I did my first fashion show in New York which turned out to be an instant success. As a matter of fact, half of the first page in the New York Times covered my show," she reminisces with pride.
Here, you can catch a glimpse of her latest collection!
More from Adarsh Gill's latest collection in pictures below:-
Don't Miss: The colours to be in vogue this autumn fall!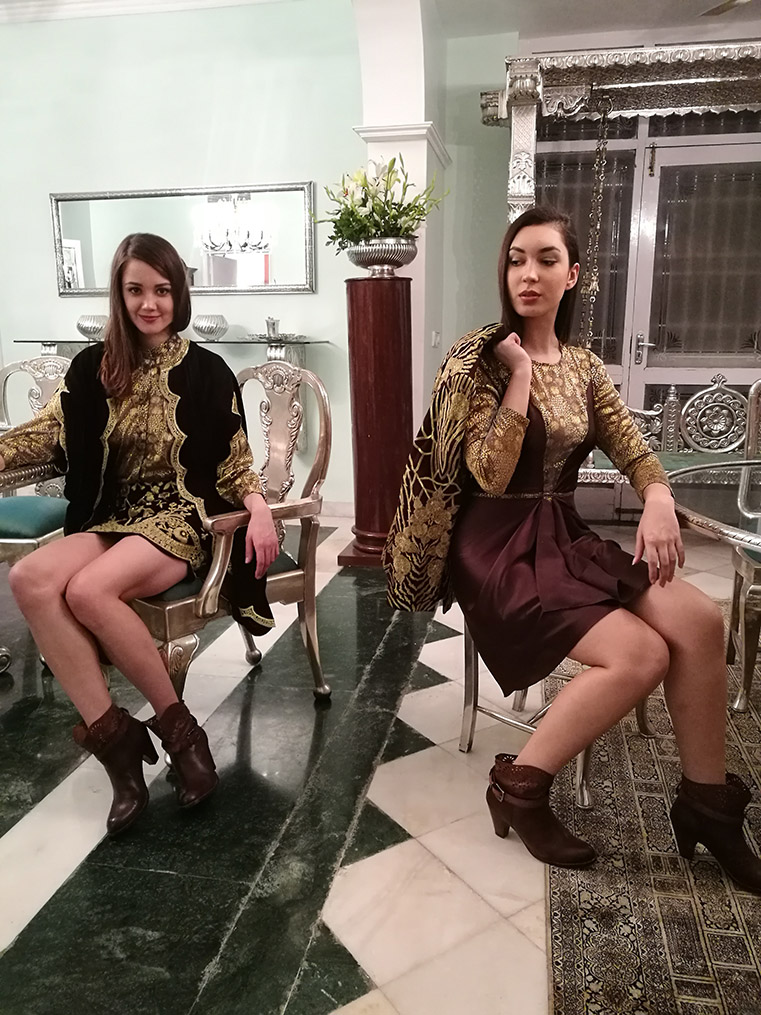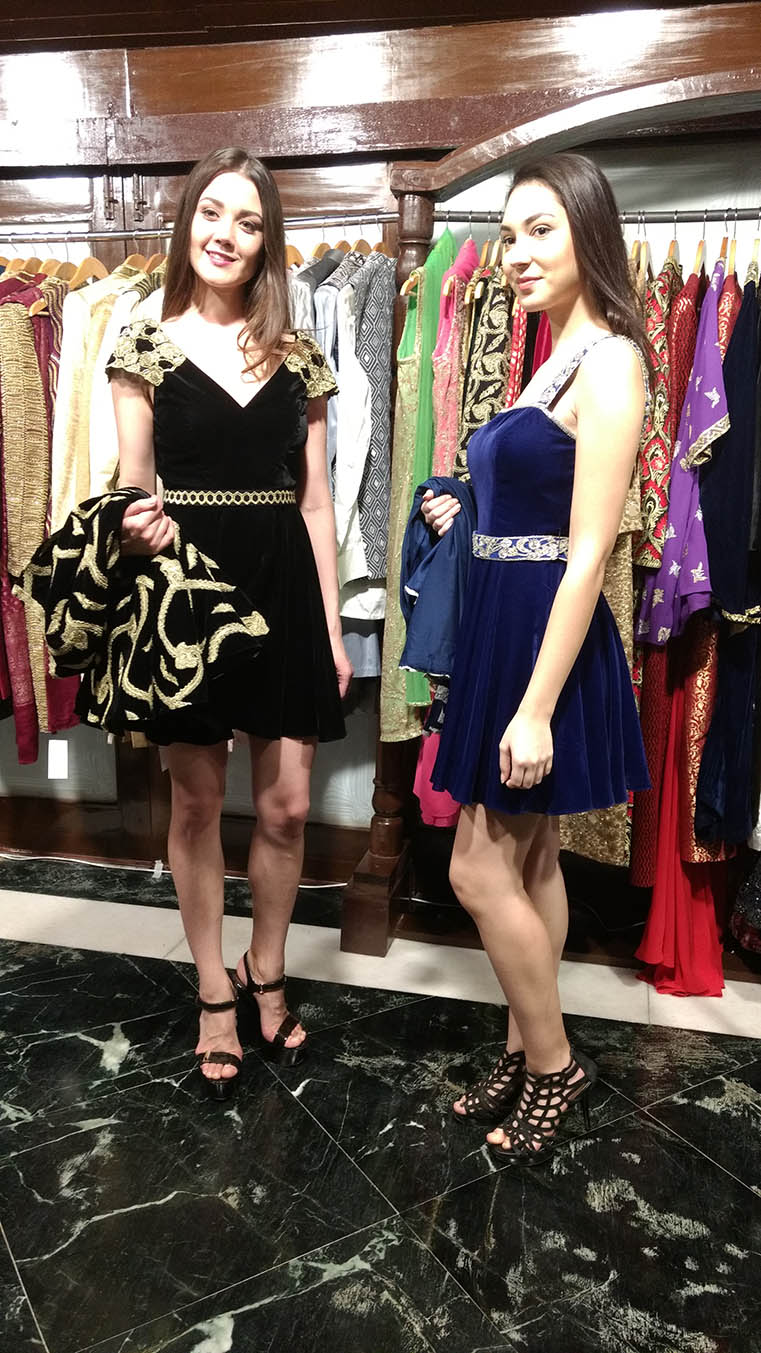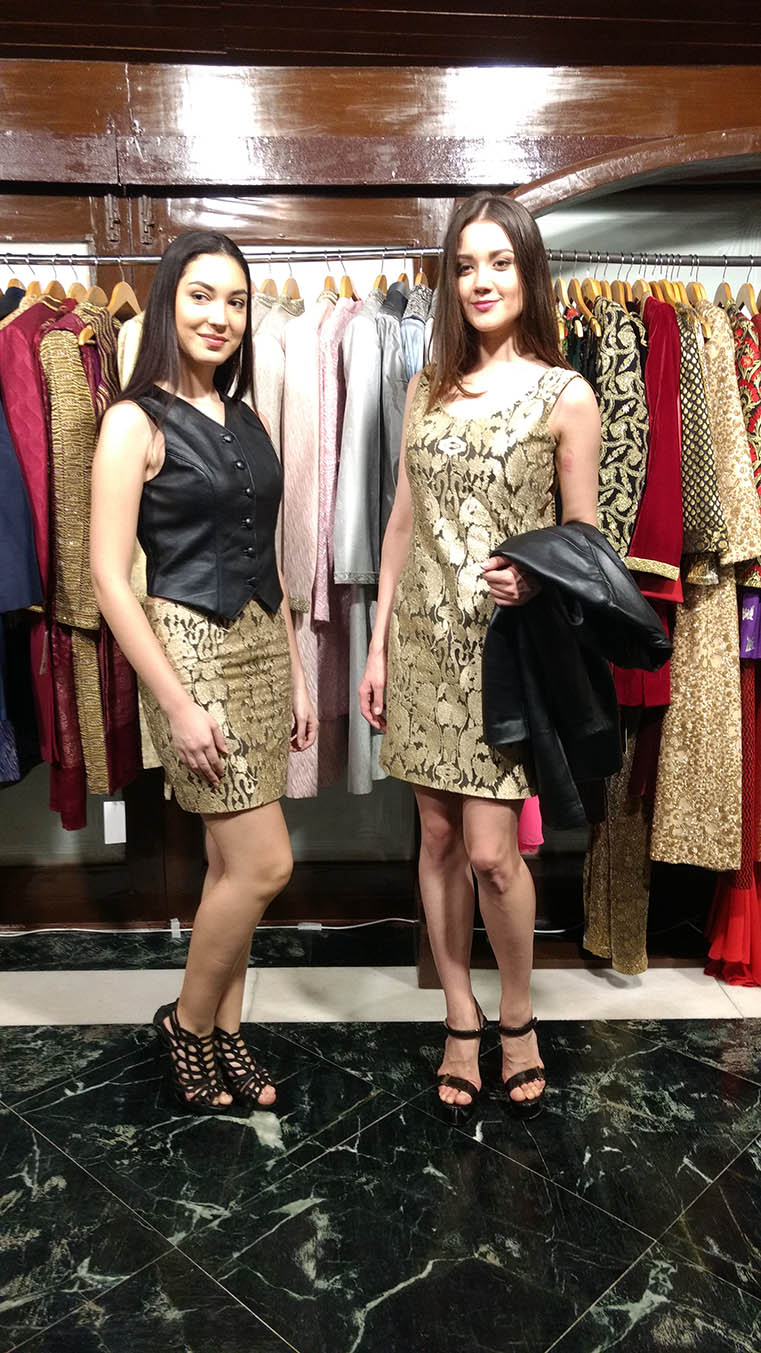 Having been a part of prominent fashion houses in Paris and other parts of Europe most her life, the designer has off-late taken niche in India while continuing to supply her rich collection all across the globe.
Let's Connect!
Facebook: https://www.facebook.com/bornofwebIndia/
Instagram: https://instagram.com/born_of_web/
Twitter: https://twitter.com/journokaran
Google Plus: https://plus.google.com/u/1/+KaranBhardwajBornofWeb
Pinterest: https://www.pinterest.com/bornofweb/
Comments
comments