At the #AIFWAW16 grand finale, a fascinating motley of young & veteran designers like Anju Modi, Rajesh Pratap Singh, Rahul Mishra & others presented Indian textiles in modern avatar. By Team Born of Web
(Scroll down for the finale video)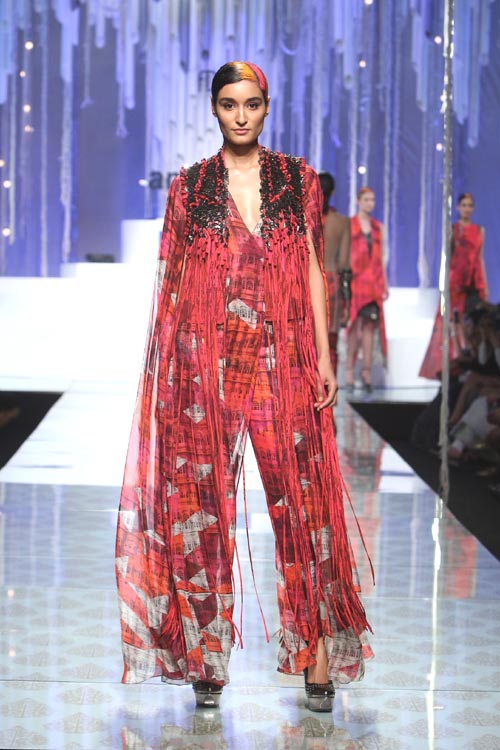 A fabulous motley of seven ace fashion designers closed the Amazon India Fashion Week – Autumn Winter 2016. The Fashion Design Council of India, India's apex fashion body, got together a mix of young and veteran designers in a befitting finale, dedicated to the concept of #IndiaModern.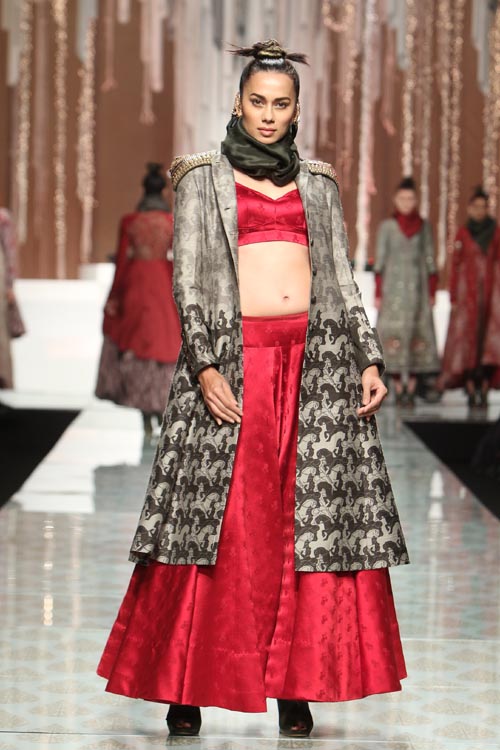 Rajesh Pratap Singh, Anju Modi, Rohit Gandhi-Rahul Khanna, Abraham & Thakore, Pankaj and Nidhi, Rahul Mishra, Aneeth Arora, Amit Aggarwal and Samant Chauhan successfully turned spotlight on traditional Indian textiles and presented them in stunning cuts and silhouettes in line with the modern sensibilities of today's global consumers. Each designer presented Indigo Blues, Earthy Hues and White to reflect the color palettes of the upcoming Autumn/Winter 2016 season.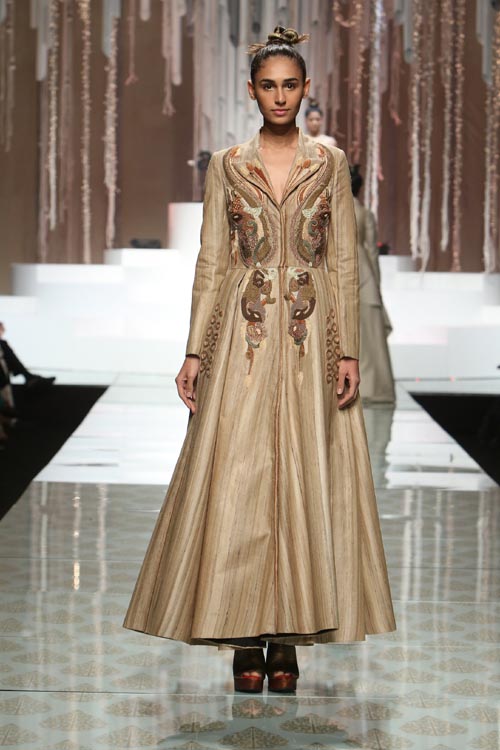 The collection was a delicate mix of fluid and structured Indian silhouettes and sharp western cuts presented in textiles like hand embroidered porcelain silk, block prints inspired fabrics, khadi with hen embroidery of organic threads and muslin.
The rich assortment of these renditions started with contemporary styles in indigo mixed with gold, austere white and then followed by earthy hues in tones of greys, beiges and reds. The show concluded with defined western accents in pop colors of reds, pinks and organges with a hint of white and strong metallic blends, making these the fashion statements of the upcoming season.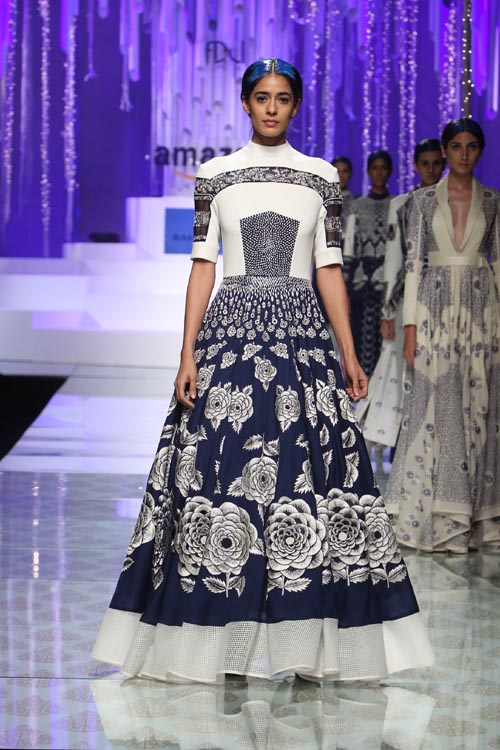 Designers showcased an astonishing collection of jackets, skirts, tunics, tops, dresses, gowns and lehengas teamed with jackets in textiles such as hand embroidered porcelain silk, block prints inspired fabrics, khadi with hen embroidery and organic threads and muslin. Music band Grain with Kavya Trehan on vocals and Pandit Ajay Prasanna on basuri played live Indian electronica in background.
Watch the grand finale video here
https://www.youtube.com/watch?v=ReNMPjxVgC4
Comments
comments