Karisma Kapoor turned showstopper for Rina Dhaka at the Ambience Fashion Weekend. Karan Bhardwaj spoke to the actor on her return to the silver screen 
The first ever Ambience Fashion Weekend came to a close with charming Karisma Kapoor walking the ramp in a sari by Rina Dhaka. The actress looked as elegant as ever. We even spotted a few of her hardcore fans carrying gifts for her and literally jumping all over to get a picture with her. It almost turned into a hustle as the media got together to interact with her, right after the show, as some of her fans intervened there as well. However, we somehow managed to talk to her and got a small video as well. There's an undying anticipation amongst her fans to see her on screen once again. Here's what she has to say!
Don't miss: Meet Nimrat Kaur- the techie and the adventurer
Here are glimpses from the show:-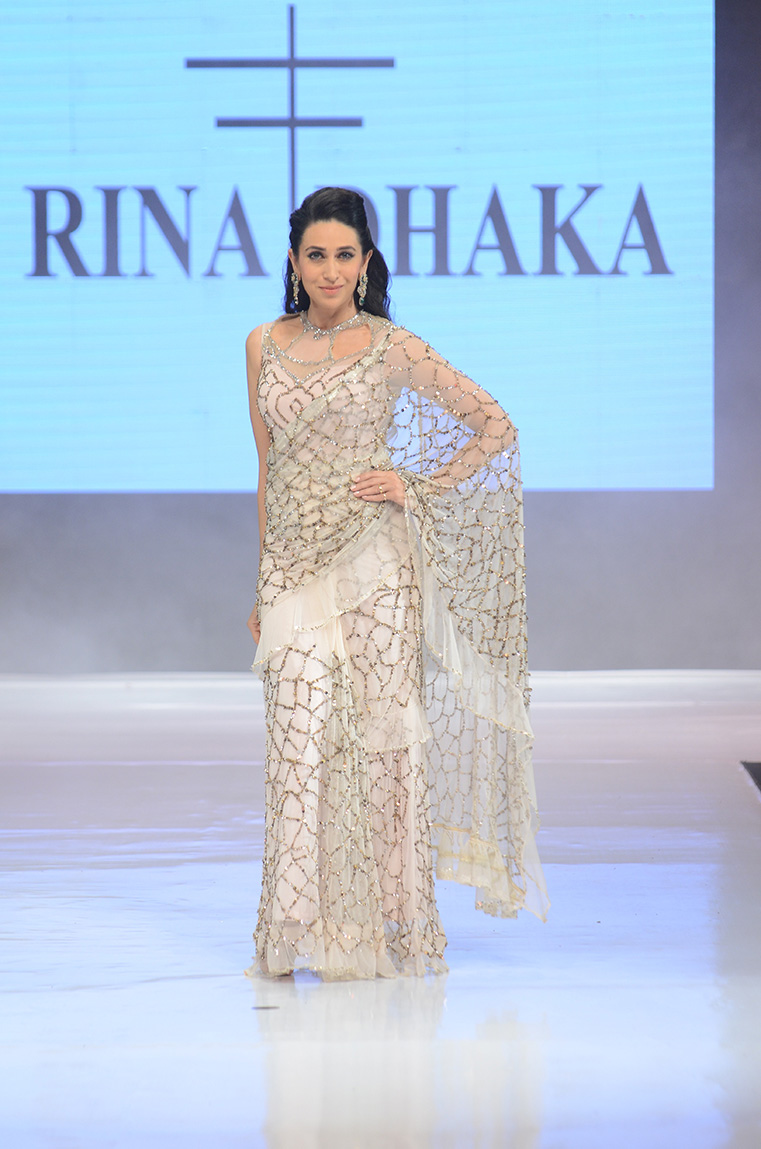 Let's Connect!
Facebook: https://www.facebook.com/bornofwebIndia/
Instagram: https://instagram.com/born_of_web/
Twitter: https://twitter.com/journokaran
Google Plus: https://plus.google.com/u/1/+KaranBhardwajBornofWeb
Pinterest: https://www.pinterest.com/bornofweb/
Comments
comments