Delhi's women are swooning over Agashe's latest collection, especially the ones worn by the likes of Vidya Balan, Shilpa Shetty, Jacqueline Fernandes and Bipasha Basu 
The festivities have kicked in and so have the festive collections in the city. Agashe is one such shopping stop in the Capital which is all stocked up with vibrant festive-wear by multi-designer labels like Nachiket Barve, Huemn, Zoraya, Roshni Chopra, Pooja Shroff and more. The store, curated by Sheena Aggarwal, offers a collection that includes fusion-wear as well as chic silhouettes to get the celebrations going. Apart from apparels, there's also plenty a range of accessories available at the shop; jewelled clutches, earrings, waistbands etc.
Here's a sneak-peak into the glamorous store:-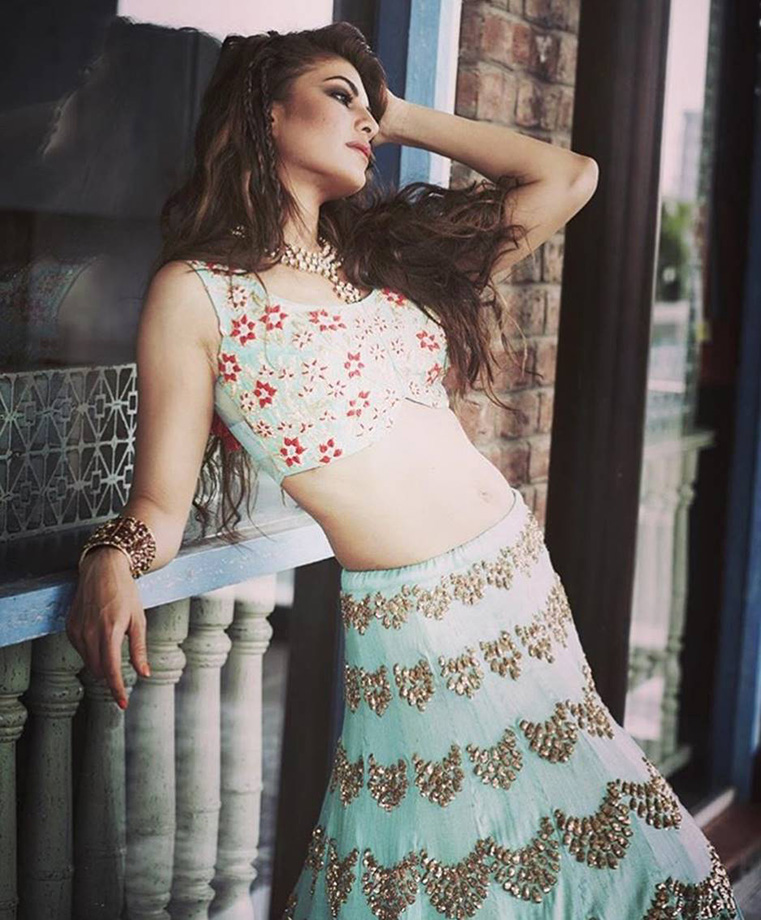 Jacqueline in Pooja Shroff, available at Agashe
Watch as Sheena Aggarwal, curator & owner of Agashe, takes you through the in-store collection:-
As we were there to have a look at the newly displayed festive collection, we got designer Pooja Shroff herself to talk about her latest pieces. Watch here:-
More pictures from the lively launch:-
Let's Connect!
Facebook: https://www.facebook.com/bornofwebIndia/
Instagram: https://instagram.com/born_of_web/
Twitter: https://twitter.com/journokaran
Google Plus: https://plus.google.com/u/1/+KaranBhardwajBornofWeb
Pinterest: https://www.pinterest.com/bornofweb/
Comments
comments