We have been flooded with information regarding women's fitness, but the catch is, there is a huge difference between what is believed and what the truth is. Gympik's CEO Amaresh Ojha busts myths around women's fitness world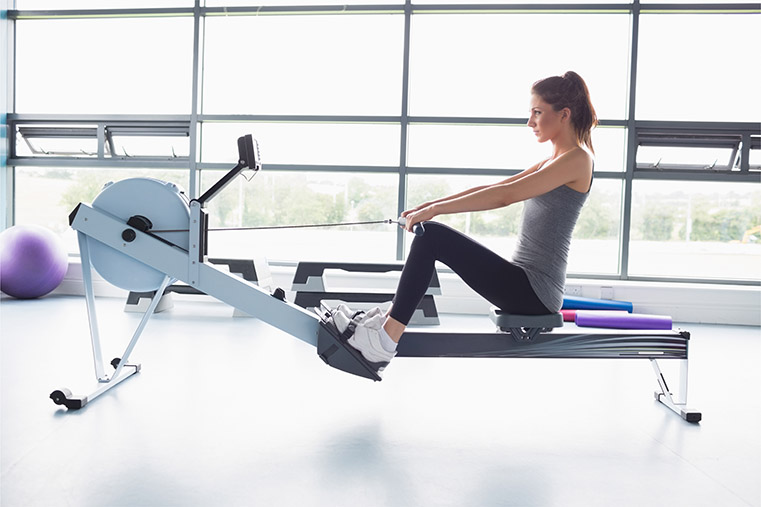 Lifting weights bulks you up
Well, this has been told by everyone, but the fact is just the opposite. Weight training helps to increase lean muscles in your body and reduce fat while sculpting your body. Not just that, it tones your body just the right way so that you get that chiseled look. While you might have the premonition that heavy weights are the evils, let us tell you something, lighter weights with more reps don't help your body the way heavy weights do.
You become fatter if you stop training
You will eventually gain weight if you stop training as your muscles but there are a number of factors involved in it. The reasons being, your eating pattern will change if you are not working out, your muscles will stop burning fat as they used to do, and as a result you might gain a few kilos. But, if you want to stay fit, you should lead an active life that not only keeps you fit but also helps you stave off the unwanted fat, even when you are not going to gym.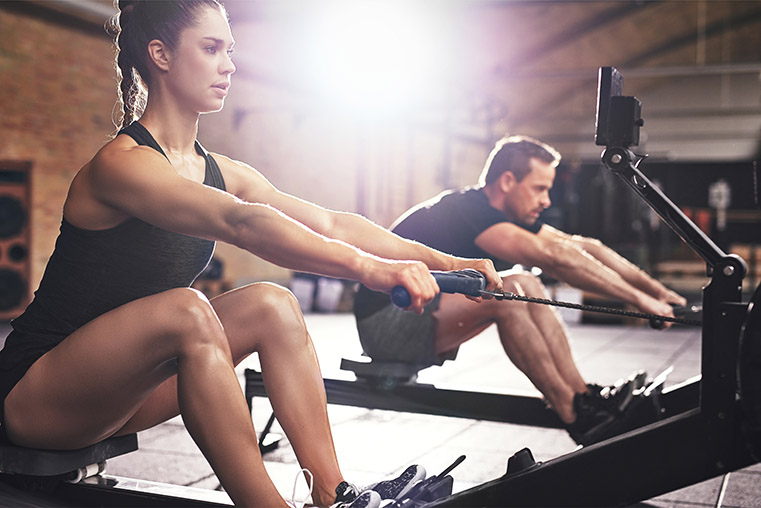 Lifting weights can hamper your body functioning
This is one of the very common adage that has covered the benefits of fitness training for women as this connotes the tender body of women cannot survive the strenuous exercises with weights. Simple aerobic exercises for longer time can increase the cortisol level ('stress hormone'), in the body that, if released over a longer time, can lead to issues like decreased sleep, overeating, weight gain and thus, your body stores more fat. Whereas, weight training helps decrease the cortisol levels and helps losing weight. Moreover, weight training helps lower cholesterol levels, regulates blood pressure, helps improve heart condition, reduces the chances of diabetes, and fight depression.
Strength training is bad for your bones
The fallacy with weight training includes the above saying which also says that weight training can hamper your bone health. But it actually is the opposite. Strength training helps decrease the chances of osteoporosis, it helps you increase the bone mineral density by 10-13 percent in just a few months. With age, women's bone health become more susceptible to fracture due to decreased bone density. Weight training helps increase the bone density and fights osteoporosis and other bone issues in the long run.
Weight Training Makes Your Body Rigid and less Flexible
According to popular belief, strength training reduces body flexibility. But the fact is, a proper warm up session prior to training and stretching followed by an excruciating strength training take care of the muscle stiffness. As a matter of fact, weight training tightens your muscles including your abs and make your body more flexible. Weight training is one of the best ways to increase body flexibility in sedentary women, as per the researches.
Well, these are the most popular beliefs or better to be called, myths, that surround weight training for women. Researches have shown, weight training is the best way to sculpt your body, reduce fat and invite a lot of benefits from looking younger to making your internal organs function rightly. Hope this helps to shun all the myths and get you back to reality. So, get ready ladies, lift some weights, shall we?
(The Writer is the CEO with Gympik)
If you liked this story, you might also like to read below Exclusive stories:
Data proves again, Bangalore is the fitness capital of India!
I am a big fan of PM Narendra Modi: Kangana Ranaut
My desire is to open Indian doors to luxury brands from various countries: Ritu Beri
Kalki Koechlin: I have always had to explain myself how I could be so 'foreign' in my skin colour
I was told I was too pretty to walk the ramp: Urvashi Rautela
(Don't Miss) Nayanika Chatterjee: Dark is not ugly
(DON'T MISS): Let's go inside Aza's new store at Mehrauli, Delhi
Born of Web's '21 questions with Karisma Kapoor' goes viral!
(DON'T MISS) Textile doyenne Madhu Jain honoured with Nari Shakti Puraskar by President Kovind
BornofWeb takes #PadmanChallenge to the streets. Watch Video!
#PodcastWithKaran: Neha Dhupia bares her 'Xtreme' side
(Exclusive) Sonal Mansingh debunks censorship debate, says she has been hounded for decades by 'secular leaders'
Would love to retell story of Radha from Indian mythology: Namita Gokhale, JLF co-founder & author
Let's Connect! Find exclusive content on your favourite celebrities on our social media links:
YouTube: https://www.youtube.com/c/BornOfWeb
Facebook: https://www.facebook.com/bornofwebIndia/
Instagram: https://www.instagram.com/born_of_web/
Twitter: https://twitter.com/BornOfWeb
Google Plus: https://plus.google.com/u/1/+BornOfWeb
Pinterest: https://in.pinterest.com/bornofweb/
Linkedin: https://www.linkedin.com/in/bornofweb/
Comments
comments