Deepika Krishna and her outfit, Celebrate Life, are helping people give a fair chance to optimism and life in the wake of the ever-spreading noxious tentacles of cancer. Sharmi Ghosh Dastidar speaks to the lady who is silently taking part in the march against the dreaded disease
Cancer is a crippling blow that plagues human existence today. Almost like the common cold and cough, cancer and its parasitical roots have ensnared us in its deadening clutch. The more we try to break free, every single day millions of lives are bearing the onslaught of cancer's deafening blow. The dreaded illness not only truncates life and happiness, sometimes the very sound of it and the aftermath of its treatment smother the will to live and fight against all odds. Yes cancer is a tornado against survival.
But there's hope yet. Courtesy, a bunch of do-gooders, who have decided to catch the bull by its horns and fight the battle. While a host of oncologists are bringing patients out from the clutches of the disease with their miraculous diagnosis and treatment, a lot of individuals and organisations are spreading awareness about the recognition of the disease at an early stage. There are also those who with their bright smile and heartwarming service are boosting the morale of those who are struggling to fight the never-ending battle or those whose morale is down due to disfigurement. This story is about one such person who is doggedly soldiering to help cancer patients and survivors celebrate life.
(Don't Miss) My desire is to open Indian doors to luxury brands from various countries: Ritu Beri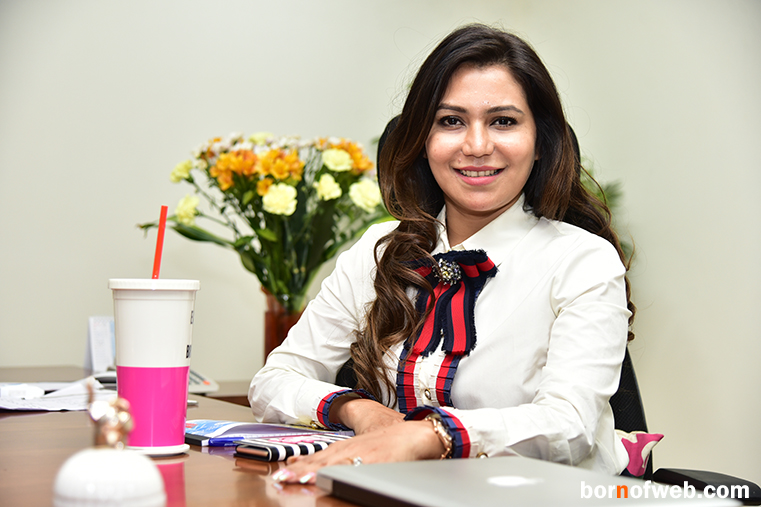 Deepika Krishna, born to doctor parents, was brought up in the City of Joy. Surrounded by doctors and talks of diseases all the time, Deepika was somewhere sure from her childhood that she would be associated with medicine. She went on to do her MBBS from Pune and while there she met her future husband, Tarang Krishna, who is today a successful oncologist running the Cancer Healer Centre. Deepika heard a plethora of stories that related the heartbreaking effects of cancer on her husband's patients and saw the suffering upfront. "After a point of time I could not take it anymore. Everytime I walked into the clinic, there were sad faces, dejected patients and crying families. A four-year-old boy was detected with blood cancer. Can you imagine the mental plight of his poor family? A young girl was about to be get married when she was diagnosed with cancer after the groom's family demanded a blood test. The marriage was called off and the girl was devastated. And all this because even today there is an insurmountable lack of information on how to detect cancer and at what stage," says Deepika, sitting in her office at the Cancer Healer Centre.
(RAPID FIRE) I AM INSPIRED BY THE LIFE OF COCO CHANEL: DEEPIKA KRISHNA
https://www.youtube.com/watch?v=u1CYp_hqjE0
That is where she stepped in. She started a wing at her husband's clinic and named it 'Celebrate Life'. This wing spreads awareness about cancer through talks and workshops and most importantly alleviates the stigma and fear regarding cancer. Cancer treatments can disfigure the patient, especially women. Deepika's team peps them up and builds up their self-confidence and teaches them to celebrate the indefatigable spirit of life no matter what. Because these are survivors and they need to be celebrated.
"Look at Yuvraj Singh and Lisa Ray. They are showing us that it's just the beginning of their new lives and demonstrating how to make people look up to them. It's not the end of the road for them. The beautiful journey has just begun. We build up their self-confidence and reduce the stigma that they carry in their minds. It's all about mainstreaming them," says Deepika who has been following the struggles and triumphs of Yuvraj Singh and Lisa Ray closely, getting inspired and motivated in her work.
(Don't Miss) Kalki Koechlin: I have always had to explain myself how I could be so 'foreign' in my skin colour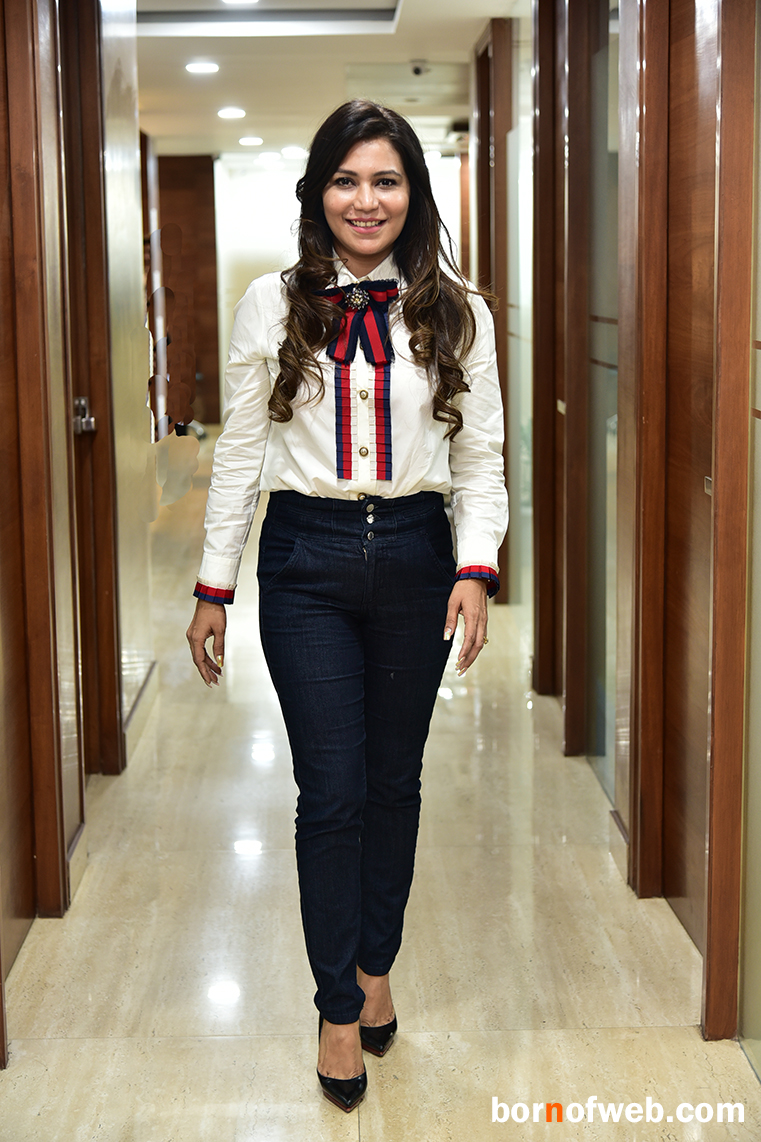 Celebrate Life was launched two years ago by Deepika amongst much celebration and pomp as the lady herself is an extremely well-turned out individual who loves to dress up and is abreast of  all the top luxury brands. A few months back, her organisation hosted Season 3 of Celebrate Life with a fashion and art show and charity fiesta titled The Lavender Ribbon Fiesta. There are also several campaigns to spread the awareness about the disease. For instance, Know Cancer – No cancer. "I think the government and the medical fraternity of India need to buck up and educate the masses about the disease because the tentacles are spreading rapidly. Once there is awareness, the fear and stigma attached to it can be dealt with," says Deepika.
 Advocate Chandrani Prasad: A exemplary champion of women's rights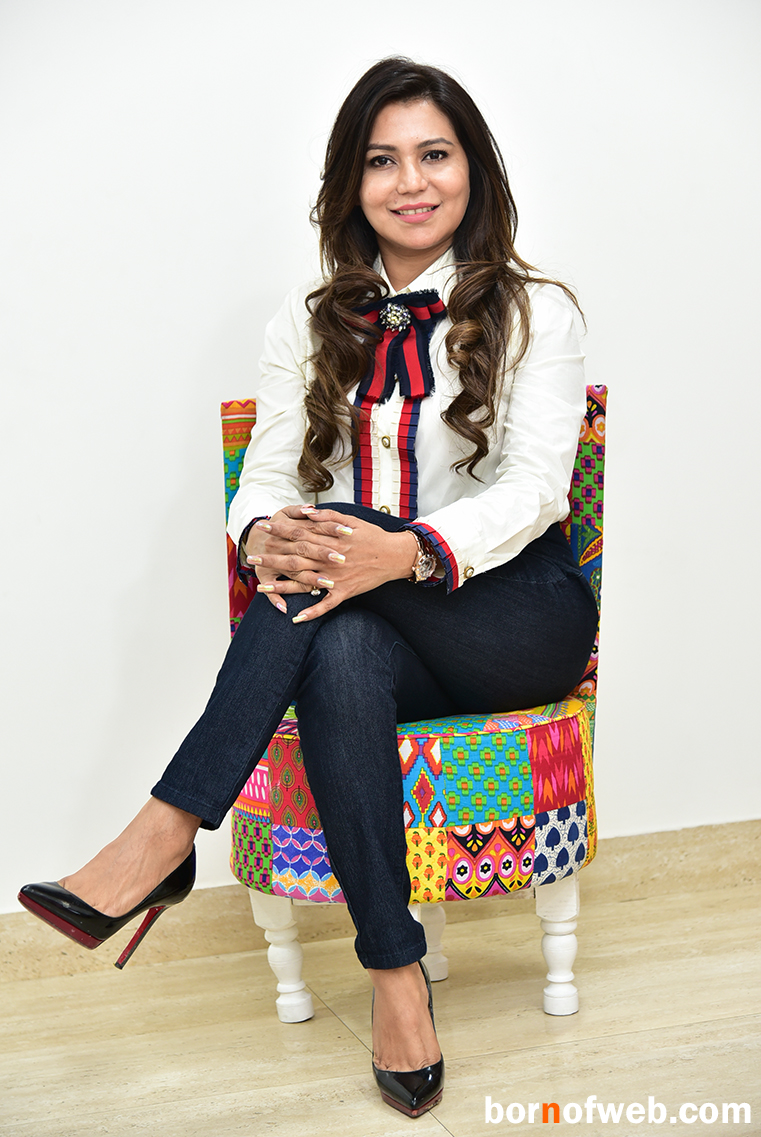 Mother of two boys, Deepika is also an avid traveler and wants to pen a blog on her sojourns soon. She also in the process of hosting a health food carnival because the world has woken up to its benefits. "There is so much to look forward to in life that one should not let a disease outweigh the other bigger chances for happiness. With awareness the stigma and fear will reduce. Once people know the disease they will rush for the correct treatment at the apt time. There won't be a scope for negligence. This is what Celebrate Life is doing. It is educating and broadening the scope for survival and optimism!" Kudos to this cheerful crusader!
(Don't miss) Shovana Narayan: My life is influenced by lessons of Gita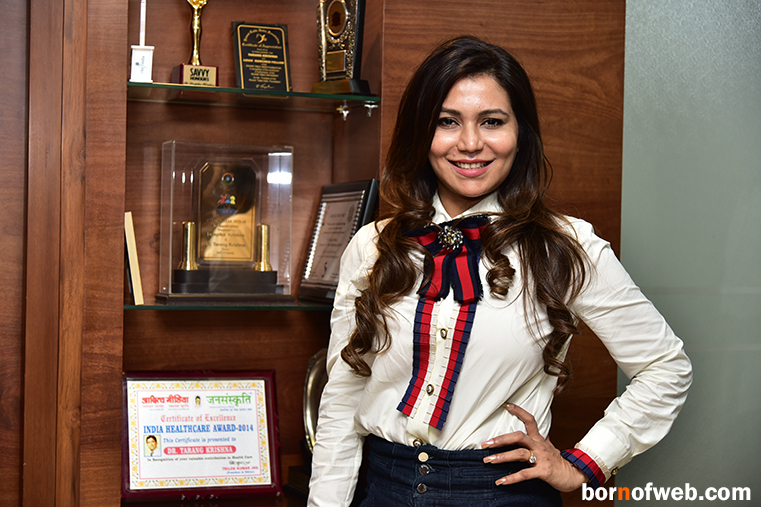 This interview is part of Born of Web's exclusive interactive series, Women Achievers' Diary, in association with Tantra by Ratna Jain. Know more about the series here!
Let's Connect!
Facebook: https://www.facebook.com/bornofwebIndia/
Instagram: https://instagram.com/born_of_web/
Twitter: https://twitter.com/BornOfWeb
Google Plus: https://plus.google.com/u/1/+BornofWeb
Pinterest: https://www.pinterest.com/bornofweb/
Comments
comments