Would you like to hobnob with descendants of erstwhile Indian royal families and be a part of their gourmet affair? We have all the details you need to 'dine with royalty'
It was supposed to be just a 'preview' of Dine With Royalty, a concept by Eat with India that allows India royal families to showcase their culinary heritage across India, but the evening turned out to be an impressive gala affair. Members from 50 erstwhile royal families of India and about 20 embassy representatives, attended this showcase event where food from the Rampur and Kangra royal kitchens was served, followed by an enthralling session of soulful music by Nizami Brothers.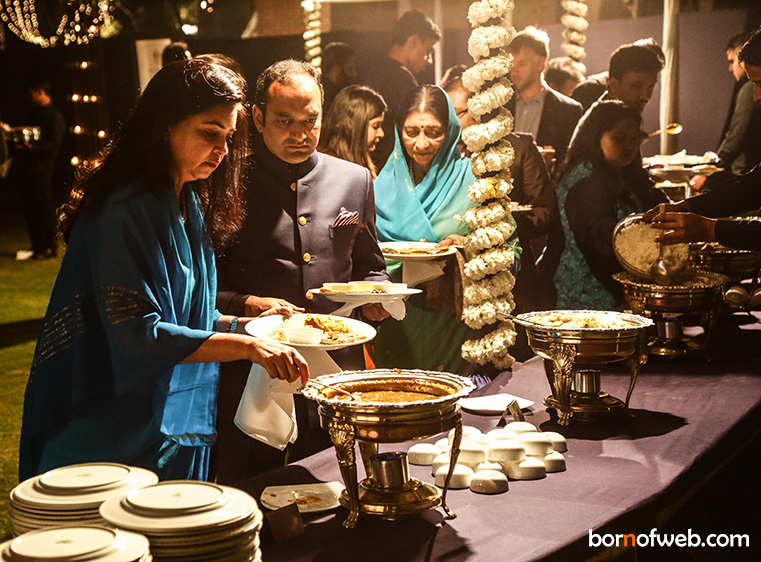 There was also a panel discussion on "Royal cuisines of India: historical perspective and insight" with panelists such as food expert Sourish Bhattacharya, food historian Pushpesh Pant, author Neha Prasada, Eat With India's co-founder Sonal Saxena, Rampur's Nawab Kazmi Ali Khan, and Tikaraj Aishwarya Chandra Katoch, 489th descendant of the royal Katoch clan. The discussion explored and shared cultural insights into the food coming out of royal kitchens and demystified heavily guarded traditions.
Don't miss- Food lovers: The Masala Trail serves the most exclusive Street food from across India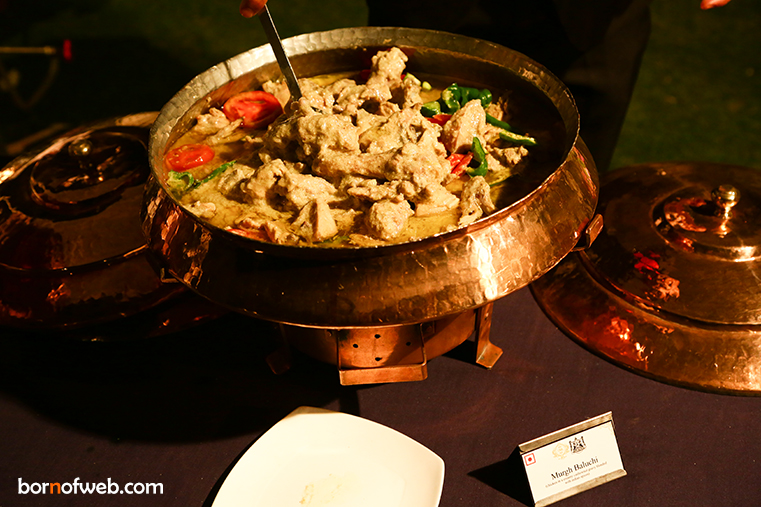 We also bring to you some highlights of Dine With Royalty event to be held in October:
Spread over three days, the gala DWR event will be held in Delhi in October 2017 with 20 royal families presenting different cuisines that they represent. Guests from different walks of life would get an opportunity to dine with the royal families outside their palaces. The members of royal houses would themselves play host to the guests.

Six luxury tents would be set up to create the royal look and feel by some of the best art designers in the country. Each tent will be unique and represent the heritage of that princely state.\

Don't Miss: A culinary escapade in Agra

Each tent will serve 35 guests at one point of time and two meals will be served everyday (lunch and dinner) by different royal families.  All the event tickets will be pre-booked and no walk-ins will be entertained.

To add on the experience, special performances by local artistes from each region would be held before lunch and dinner. A special platform has been created called Baradari, where cuisine and culture will be discussed with the best in the business.
Here's the gallery of the announcement event held at the Belgium embassy in Delhi!
Let's Connect!
Facebook: https://www.facebook.com/bornofwebIndia/
Instagram: https://instagram.com/born_of_web/
Twitter: https://twitter.com/BornOfWeb
Google Plus: https://plus.google.com/u/1/+BornofWeb
Pinterest: https://www.pinterest.com/bornofweb/
Comments
comments