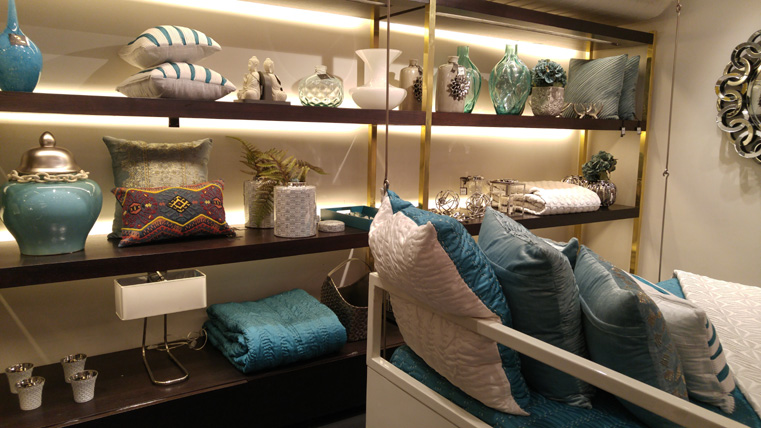 Though summers are peaking, they have given us yet another excuse to revamp home interiors. We recently visited Address Home' studio where they displayed some enticing new products and trends in decor for the season.
"Ours is a very colour-centric store. In the summer trends, we have items in yellow, grey, orange, pink, turquoise and off-white," said Taruna Singhi, owner of Address Home. As she rightly mentioned, the store is a burst of colours, brimming with exciting items. But their forte is in dining items, we were told, and all items have been designed by in-house experts.
Those who love old items restored in contemporary fashion will love this studio. Their Zeeba collection crockery, inspired by Persian culture,is selling like hot cakes.
(Don't Miss) Meet designer Deepa Sondhi, a wild card entry who's taking the fashion scene by storm
Crockery made of glass and platinum are also impressive. "This is translucent, so the food looks appetising," said Singhi. This is complemented by agate napkin rings and with leatherette table mats.
You can watch a quick walkthrough in a video below:

Visit the store at N- block Market, GK I. You can also check their Facebook page here!
Let's Connect!
Facebook: https://www.facebook.com/bornofwebIndia/
Instagram: https://instagram.com/born_of_web/
Twitter: https://twitter.com/BornOfWeb
Google Plus: https://plus.google.com/u/1/+BornofWeb
Pinterest: https://www.pinterest.com/bornofweb/
Comments
comments