Sona Mohapatra makes heads turn as she walks for Virtues to encourage the Kotpad weave from Odisha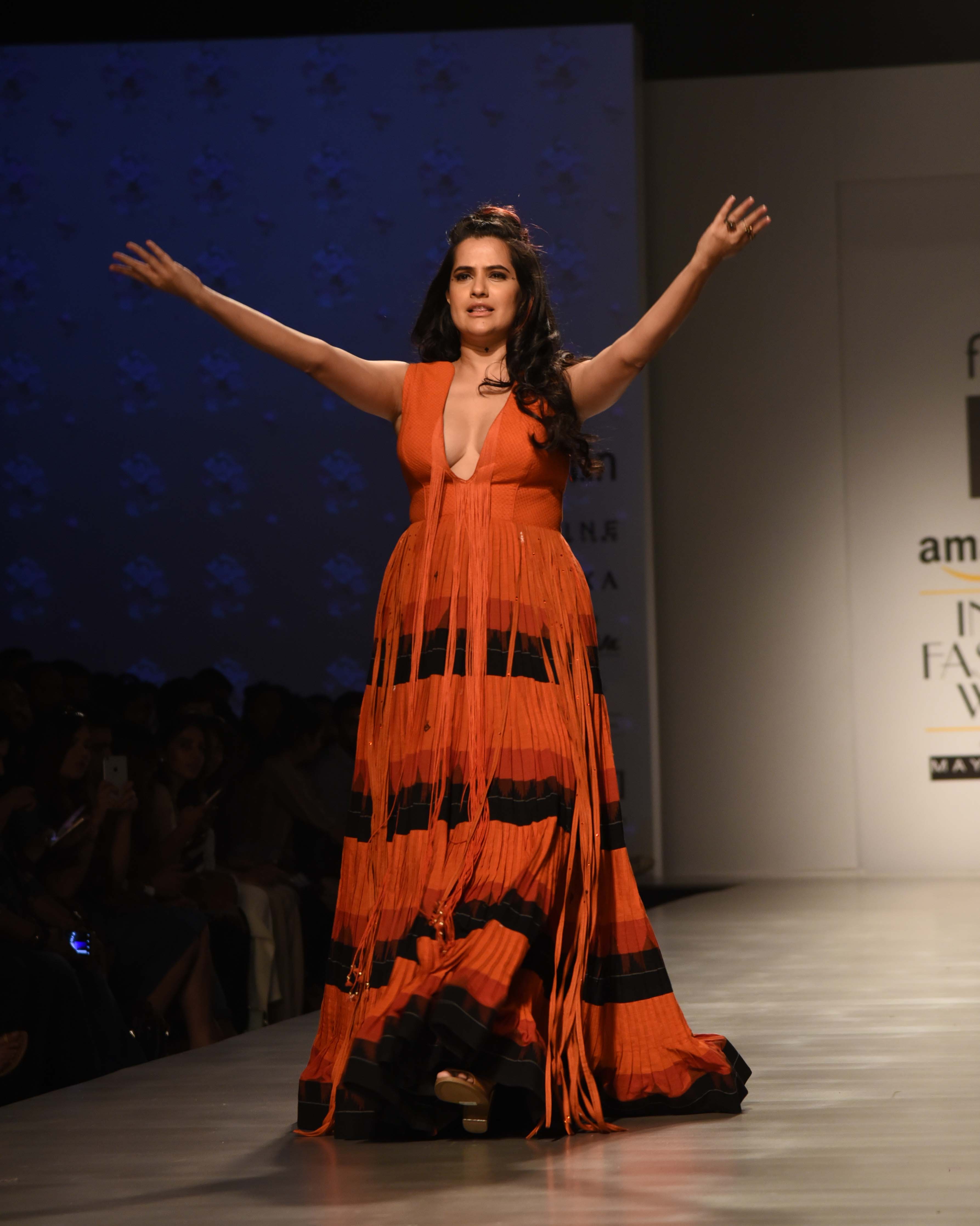 We cannot even begin to tell how Sona Mohapatra set the stage on fire as she walked the ramp for Virtues by Viral, Ashish and Vikrant. Swirling to the tunes of her own songs, she stopped the show like a queen. "I'm the daughter of Chandi (the goddess)," she says with pride after the show. Forever beaming with strength and boldness, Sona believes that a person's wardrobe adds expression to his/her character. So she cherishes every outfit in her "hall size wardrobe".
Adorning an orange layered pleated ensemble by Virtues, she graced the designers' collection at the AIFW SS'17. Sharing the story behind the collection, the designers have used the Kotpad fabric originating from the Kotpad village in Odisha. Alongwith Sona, the stars of the show were the two weavers that were invited from Odisha. Apparently, the threads used for the fabric are first dyed in organic colours (traditional Aal dyeing), and takes aboout 30 days for them to soak the colour, before they can be woven into fabrics and thereby into dresses. Ultimately, the designers intend to bring in more of handloom and textiles this spring-summer.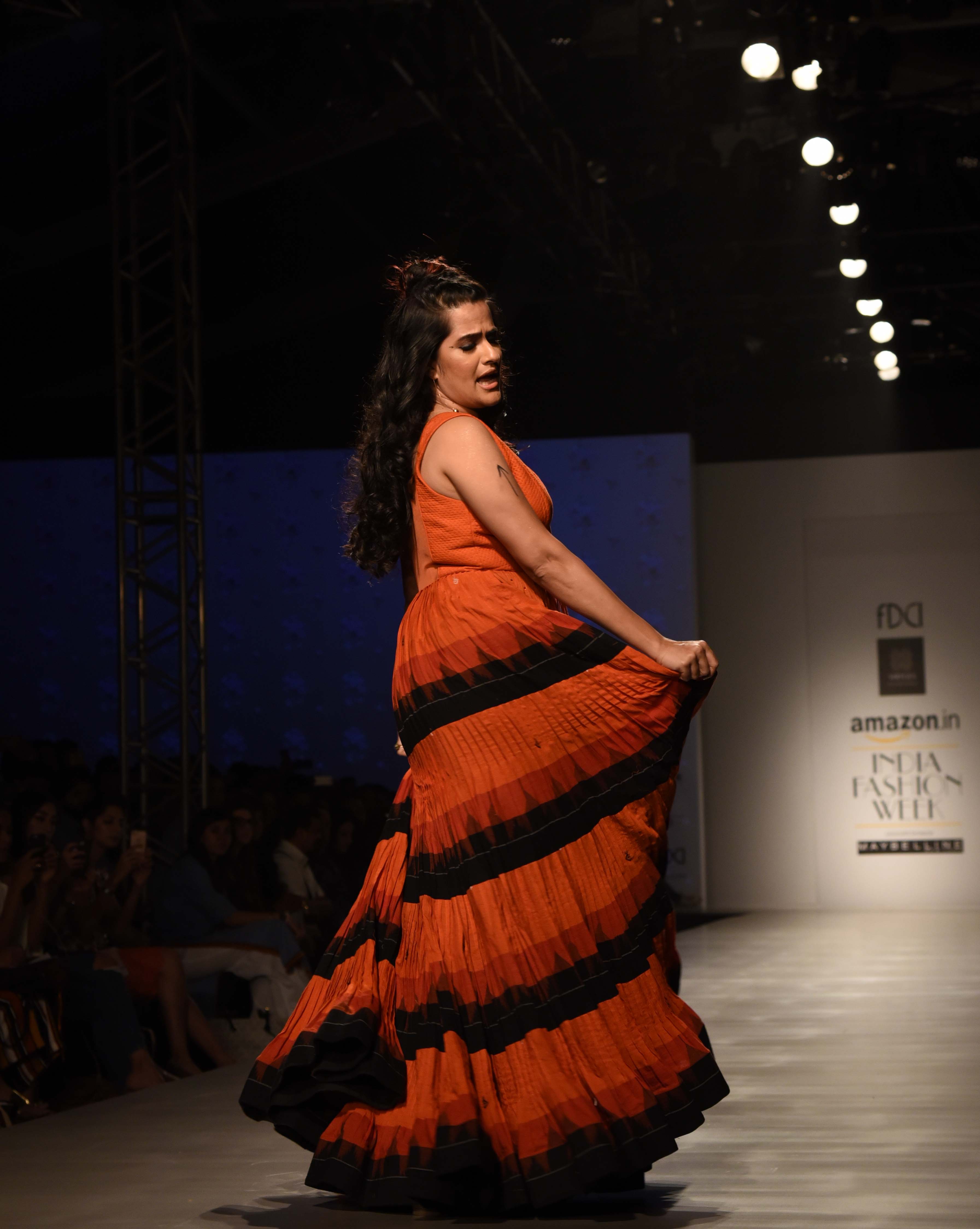 It's all happening…
Let's Connect!
Facebook: https://www.facebook.com/bornofwebIndia/
Instagram: https://instagram.com/born_of_web/
Twitter: https://twitter.com/journokaran
Google Plus: https://plus.google.com/u/1/+KaranBhardwajBornofWeb
Pinterest: https://www.pinterest.com/bornofweb/
Comments
comments