EMRAAN HASHMI's four-year-old son AYAAN HASHMI, who conquered cancer successfully, gave his father wisdom for life. By SHREYANSH RAWAT 
The Kiss of Life, a book based on Emraan Hashmi's son victorious battle against cancer, is drawing rave reviews from critics and readers alike. Hashmi recently launched the book in the Capital where he shared one of the most inspiring moving lessons that came from his little chap. While discussing his family's struggle during the turbulent times, the actor averred how his son turned out to be his real superman.
"My son had just come back after beating the disease cancer). He was extremely weak, had lost a lot of weight. He had lost almost all his hair and was looking like an old man. But he wanted to participate in a race competition at his school on the sports day. Despite our apprehensions, the stubborn boy took part in the activity. I remember he was the starting line. At the signal, he began to run but fell down after taking four steps. He was physically weak. He got up and took more four steps. Again, he fell harder. But then we all saw some miracle. He got up and finished the race. As we all were gazing at him, he turned back his shoulder, winked at me and raised his thumbs up. Post the race, he went backstage and calmed down other students as they were crying for losing the event. He explained the importance of being a runner and be able to take part in the competition. So here's a four-year-kid who gave me gyaan and wisdom that nobody else could do in my life.
Life is going to hit you time and again. You are going to fall hard but however shaky your feet are, you must get up, hop, stumble but walk. It's going to hit you again, you are going to fall again, but you have to get up again and that's what my four-year-old son taught me and that's what we have documented in this book."
We're happy that Ayaan is cancer-free now. We learnt that he is a big fan of superheroes. But we want to tell him that he is way bigger than Superman or Batman. He's our real life Hero.
Don't Miss: You'll be surprised to know how Censor Board reacted to the trailer of Udta Punjab!
Don't Miss: Priyanka Chopra gives 15 reasons to prove she is one hell of a winner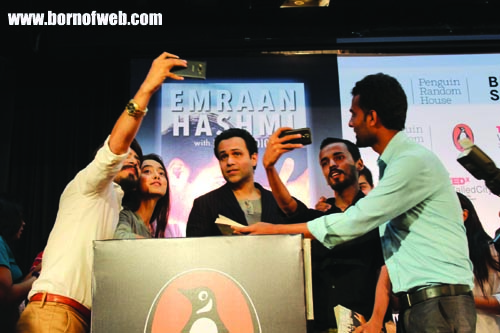 Join us on Instagram, Twitter and Facebook!
Comments
comments