Worry not professional ladies! Bloggers Chandni Mahajan and Preeta Roy show you the bright side of formal wear
Nothing beats the concept of comfort in fashion. If you are a corporate woman, then looking stylish and elegant is as important as feeling comfortable in your outfits. Those who shop online would swear there's hardly any platform which addresses peculiar wardrobe demands of a professional woman. It is a shocking misery that something as basic as a well-fit formal suit is not easily available.
Ask Chandni Mahajan, a brand strategist with Born of Web. In her casual banters with office colleagues, she often rues how tough it is to get perfect, affordable formals. So is the story of Preeta Roy, also a blogger at Born of Web.  So when we collaborated with Kaaryah for their next shoot, naturally both offered to be ambassadors of the activity.
Kaaryah.com deals in women's non-casual wear by offering the best possible fits in 18 sizes. Their clothes are well-fitted, functional, feminine and fashion-forward western formal wear. "Moreover, I looked slimmer and sexier," Chandni quipped.
For the shoot, we decided to camp at GK's Junglee Billee, a favourite hangout place of youngsters, specially ladies. Interiors of the place are done by talented Nida Mahmood, better known as the queen of kitsch in fashion circuit. The vintage items on display such as  cameras, typewriters, binoculars, vintage fans, table fans and vanity items like hand mirrors, combs and hand-embroidered velvet pouches added the required spunk to our assignment.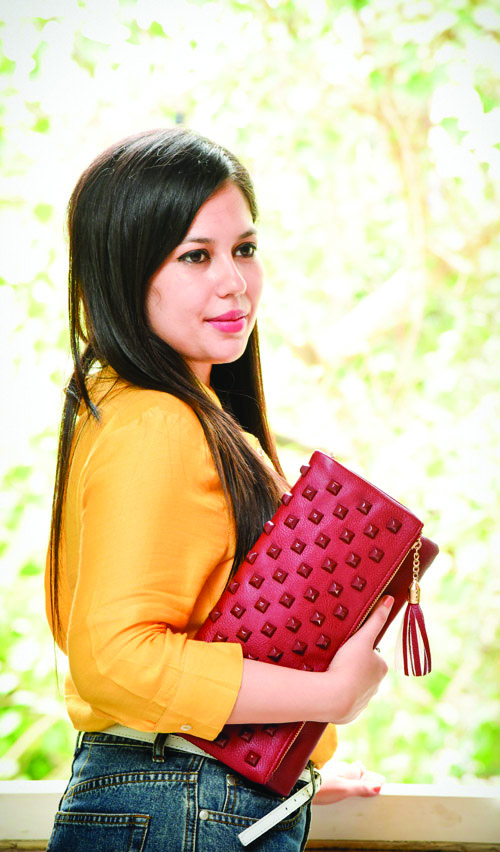 Hope you endorse these looks at your office. Go to www.Kaaryah.com right now to pick your formals.
TEAM COURTESY
Bloggers: Chandni Mahajan, Preeta Roy
Styling: Sahil Sidhwani
Photographers: Sanjeev Kumar, Mukul Gola
Location: Junglee Billee
If you want collaborate with Born of Web for your products or company, do write us an email now. Mail Id: <bornofweb@gmail.com>
Join us on Instagram, Twitter and Facebook!
Comments
comments