Karisma Kapoor recently took to Delhi to launch ethnic wear brand Neeru's store at Karol Bagh. The 90s actress, who has been missing from the silver screen for a long time, had a field day with her fans and paparazzi. We give you five shots from the evening that perfectly describe her royal hangout in the city
21 QUESTIONS WITH BORN OF WEB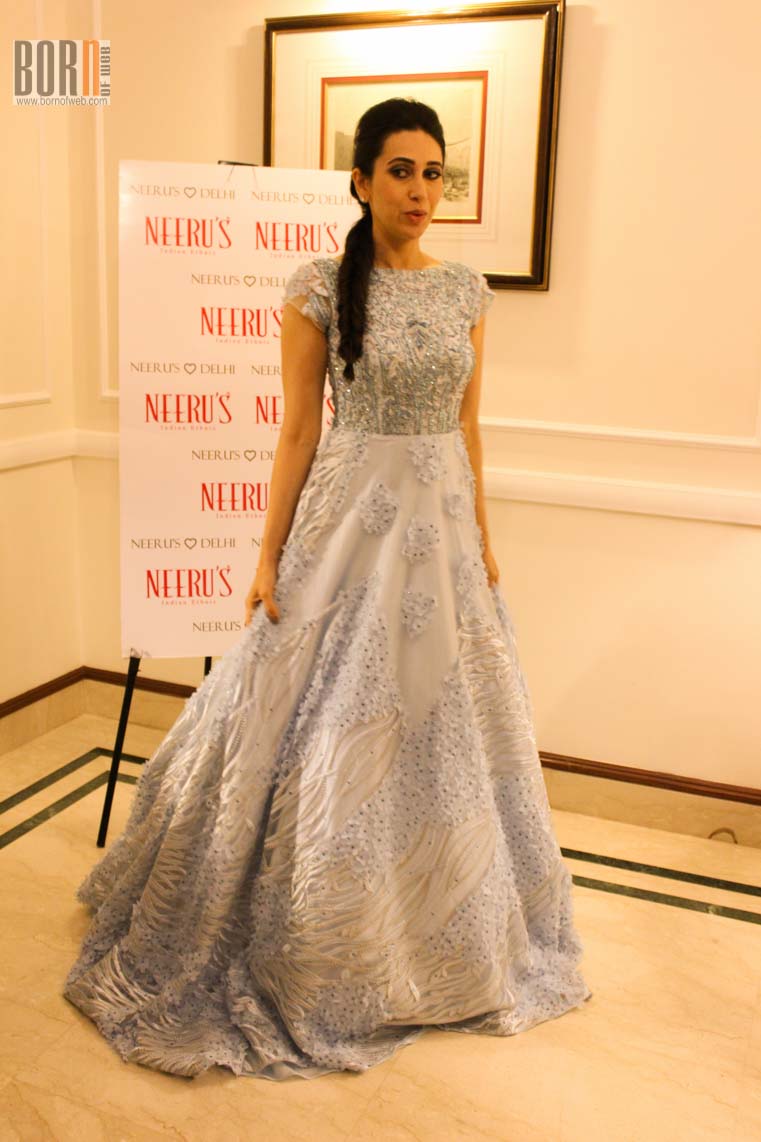 Before she stepped out for the launch, she halted at The Imperial hotel, where her suite was buzzing with her entourage of publicist, stylists, make-up artists and brand's representatives along with the select scribes. She even answered Born of Web's 21 questions, revealing several unknown facets of her personality. She said she has got huge admiration for young actresses who are hard working and extremely focussed.
KARISMA KAPOOR GOT MOBBED BY HER FANS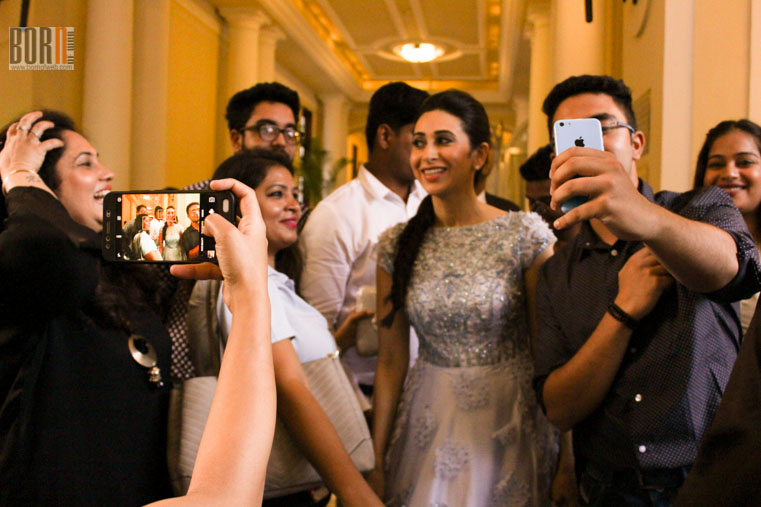 As the actress was stepping out of the hotel, her fans mobbed for her selfies. Sporty Karisma also obliged to numerous requests.
BENTLEY RIDE TO KAROL BAGH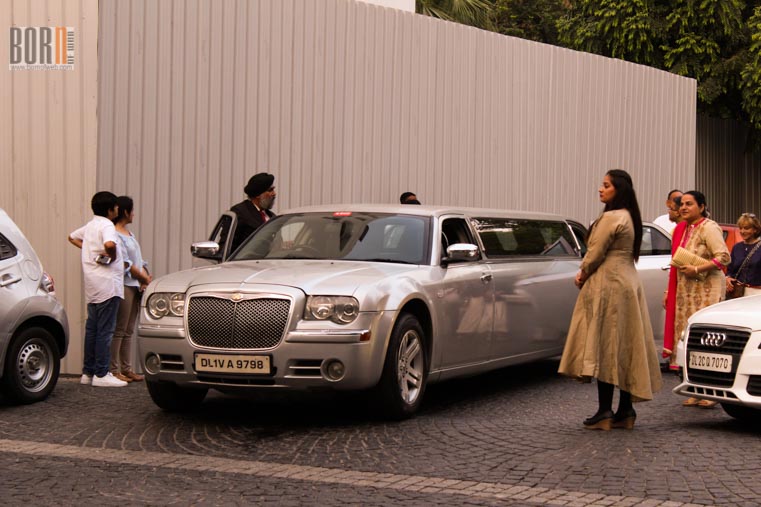 Well, it was faux pas of a kind when Karisma sat in the Mercedes, only to be informed later that the brand has arranged another luxurious ride for her, a Bentley with the long base. During the drive, we spotted some people peeping at the car, some even waved towards the actor.
KAROL BAGH WELCOME THE ACTOR AMID POMP AND SHOW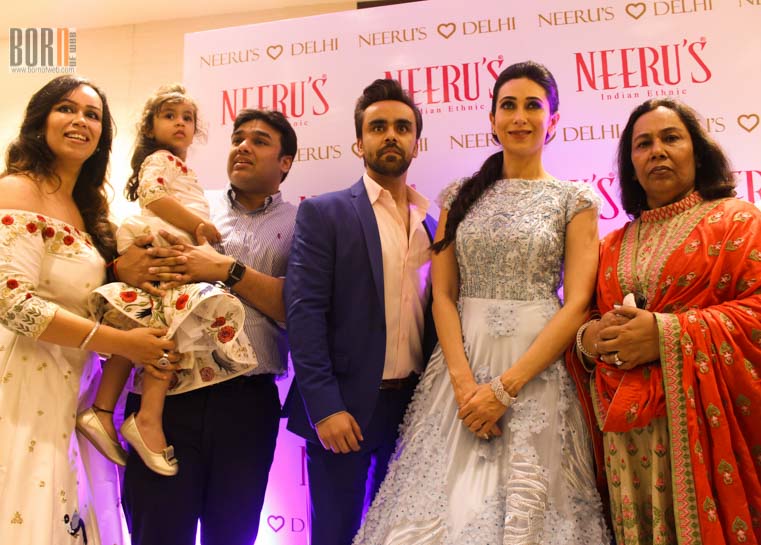 The scene at Neeru's latest store at Karol Bagh was totally eclectic. Thanks to hoardings, Karisma's fans turned up in huge numbers. The actress inaugurated the store and was seen having fun with her fans and posing with the brand's owners and their family members. Some of her fans came with placards to take autographs. "It's her birthday coming up (June 25) this month. I am so excited to have seen her in advance and get her autograph," said an elated fan.
KARISMA'S FAN OF ETHNIC WEAR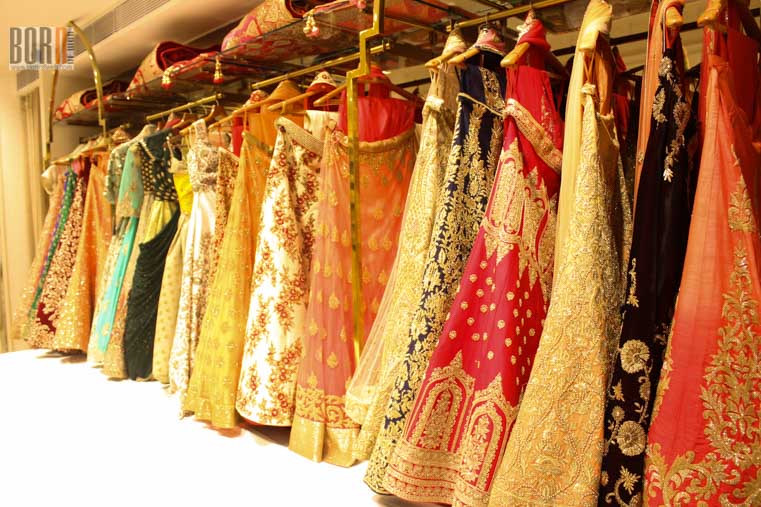 At the store, Karisma checked out the collection. She has been an endorser of ethnic wear and love her saris too. We wonder if the brand gifted her any outfit from the latest collection.
Let's Connect!
Facebook: https://www.facebook.com/bornofwebIndia/
Instagram: https://instagram.com/born_of_web/
Twitter: https://twitter.com/BornOfWeb
Google Plus: https://plus.google.com/u/1/+BornofWeb
Pinterest: https://www.pinterest.com/bornofweb/
Comments
comments