A classic revival of intricate craftsmanship, Manish Malhotra's exquisite collection at Mijwan Fashion Show culminated with Shahrukh Khan and Anushka Sharma as showstoppers
Reviving the ethereal art of Chinkari, Manish Malhotra's collection at Mijwan Summer 2017 endorsed its relevance in contemporary, showcasing stunning nuances of the intricate craftsmanship. The fashion show saw actors Shahrukh Khan and Anushka Sharma walking the ramp.
The fashion show is a part of fundraiser by an NGO- Mijwan Welfare Society, and works with the dual motive of  the timeless craft of Chikan embroidery as well as empowering local women. The initiative spearheaded by Shabana Azmi, Namrata Goyal and Manish Malhotra, employs as many as 300 women. Inspired by the artful handicraft of these women, Manish's range was all about embroidered elegance with urban silhouettes. Weaving a contemporary version of a timeless folktale, the display took the guests back to reliving the regal era of our authentic cultural heritage.
Don't miss- From a sales boy to an eminent designer, Manish malhotra recalls his journey at Harvard Business School
Manish Malhotra's collection at Miwan Fashion show 2017: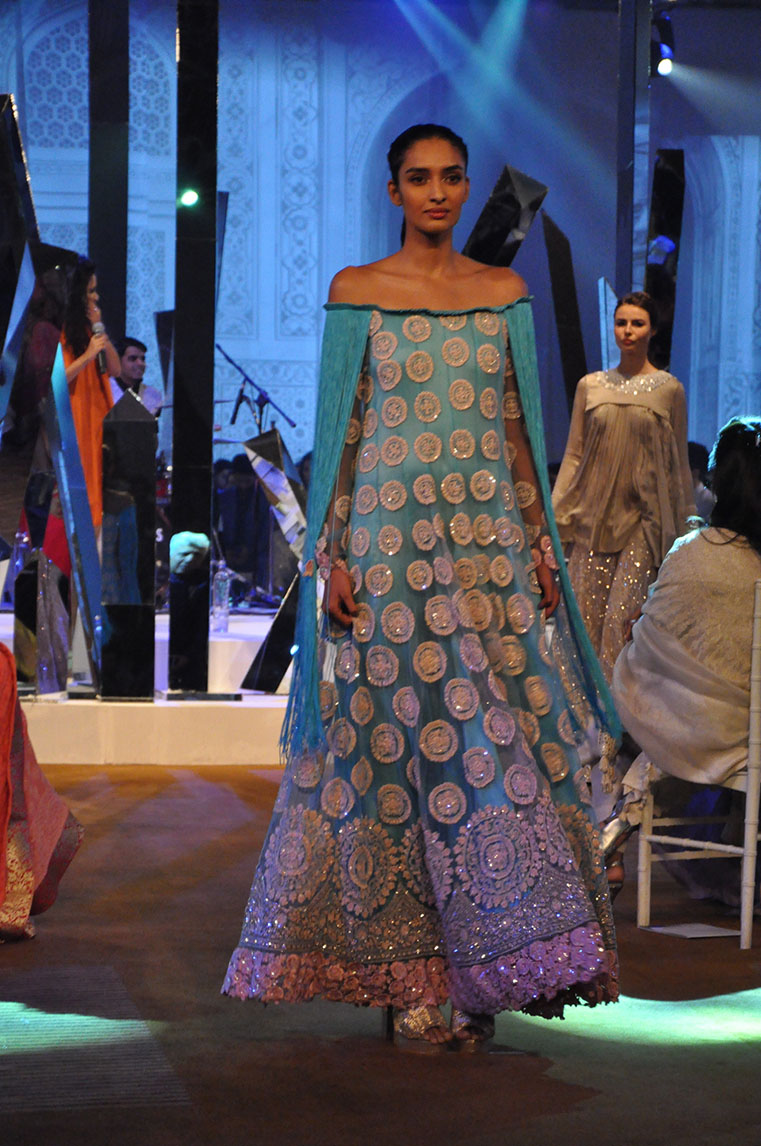 The collection is a beautiful play of muted shades of white, grey, beige, lilac, aqua and baby pink. Replete with light, breezy silhouettes and subtle nuances of woven elegance, the Mijwan Summer 2017 collection embarks a glorious celebration of an everlasting craft in modern India.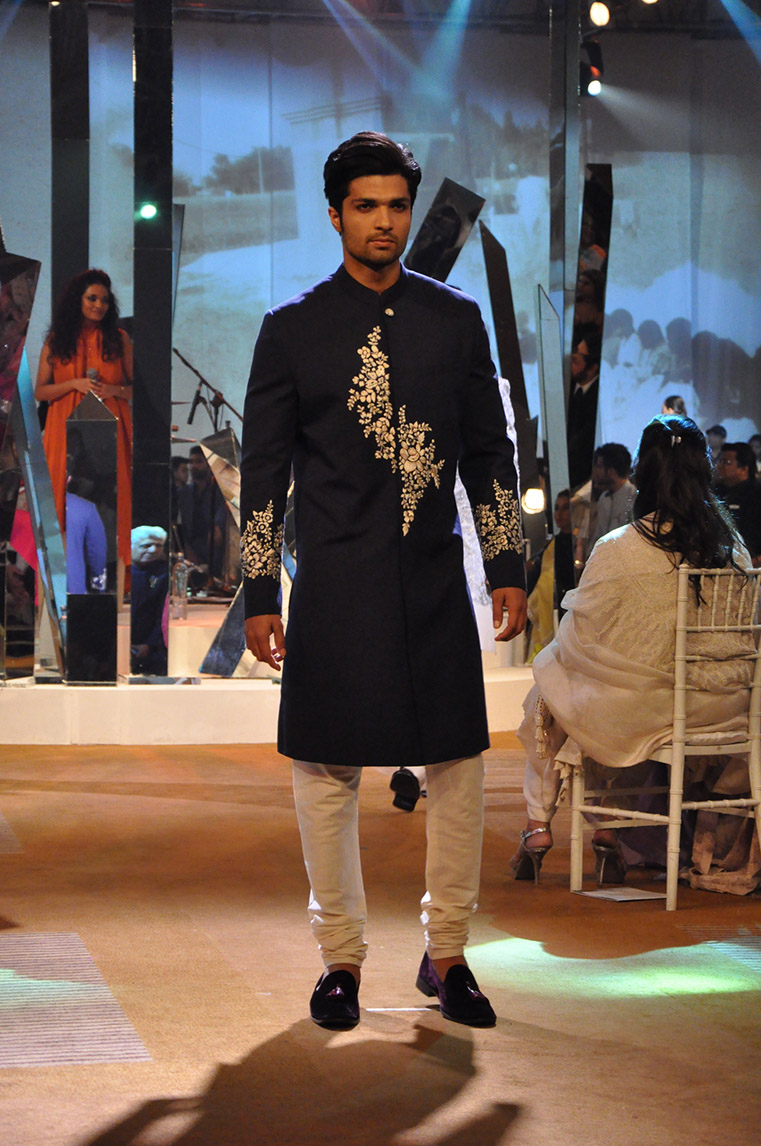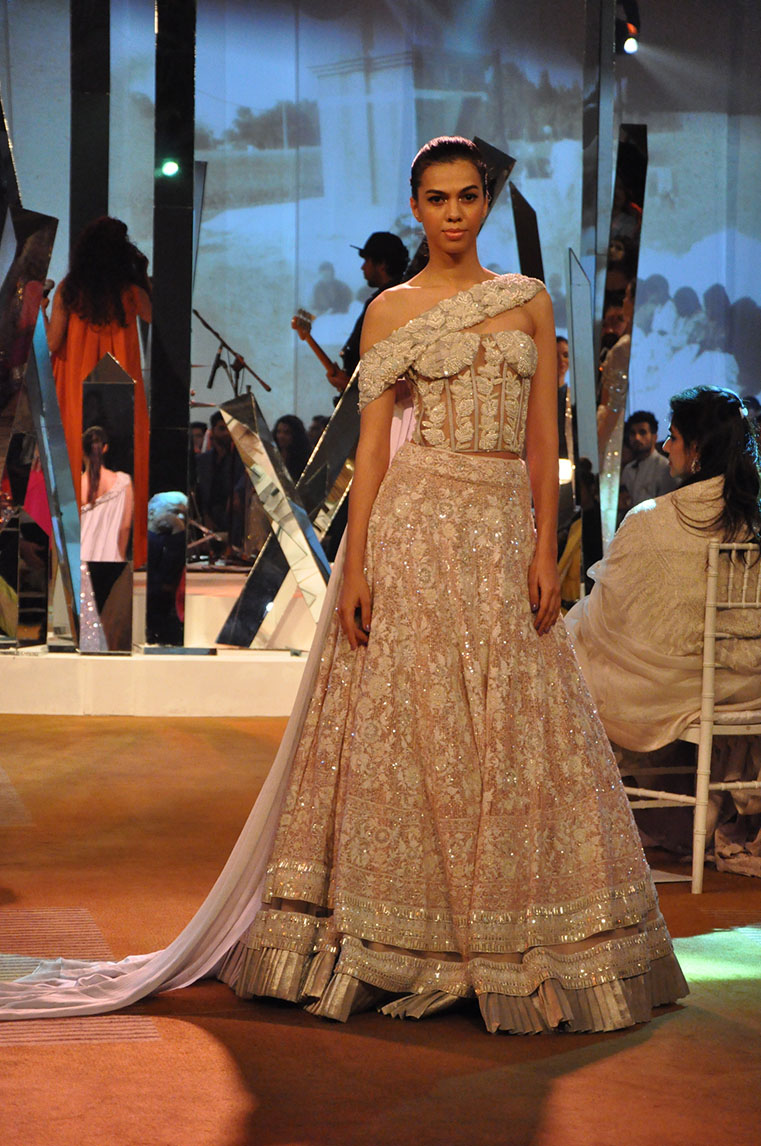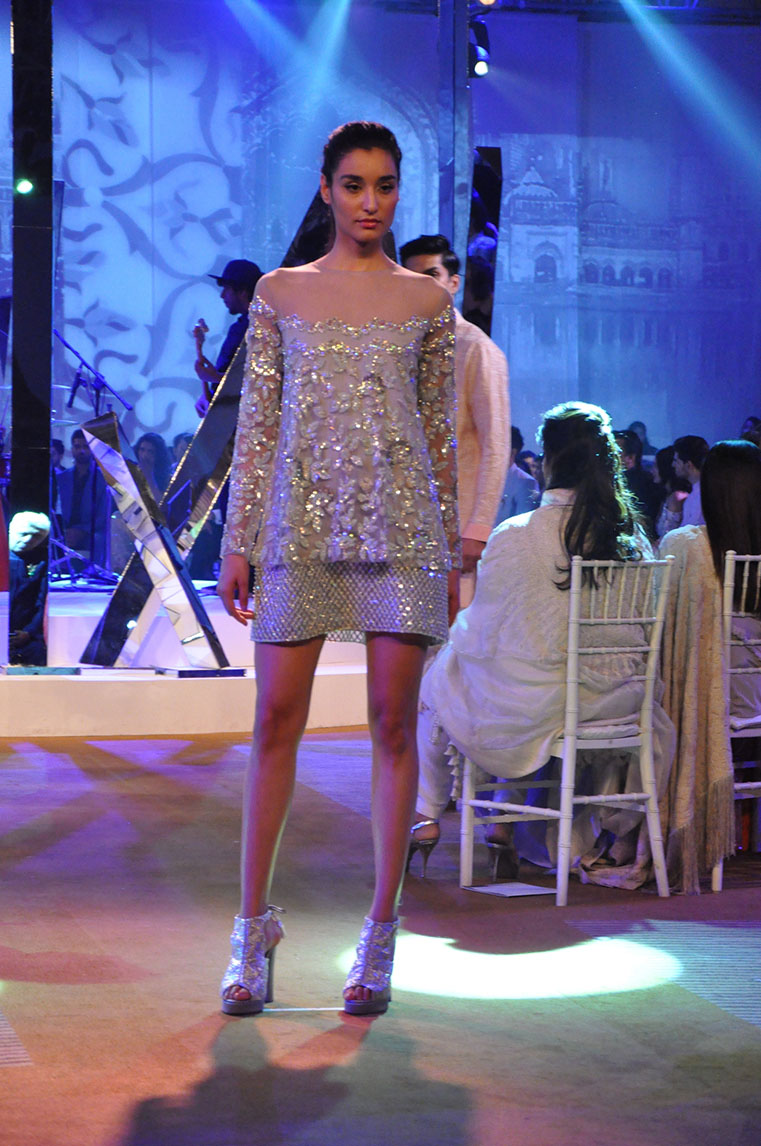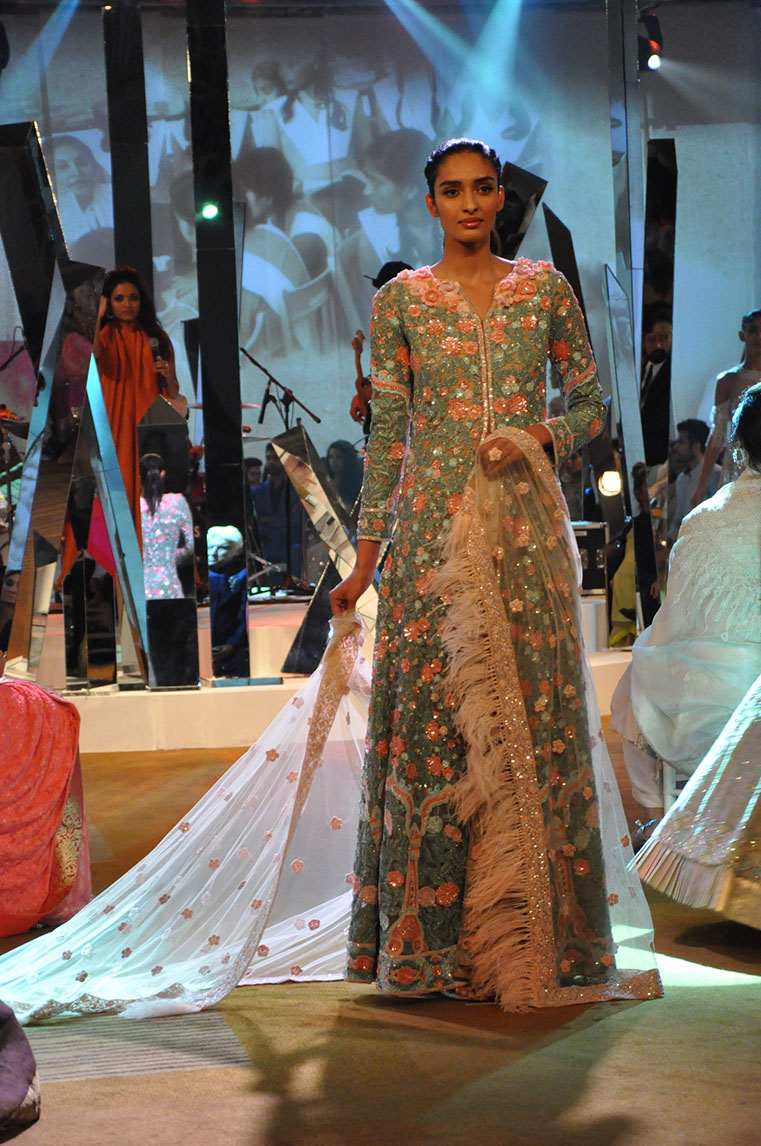 The show ended with stunning Anushka Sharma, in an ivory & beige embroidered lehenga and crop blouse, and the charming King of Bollywood, Shahrukh Khan, in an embroidered shwerwani, walking the runway as the showstoppers.
Don't miss: The FDCI's Amazon India Fashion Week isn't the same anymore!
Don't miss- Karan Moin: A bespoke fashion label for men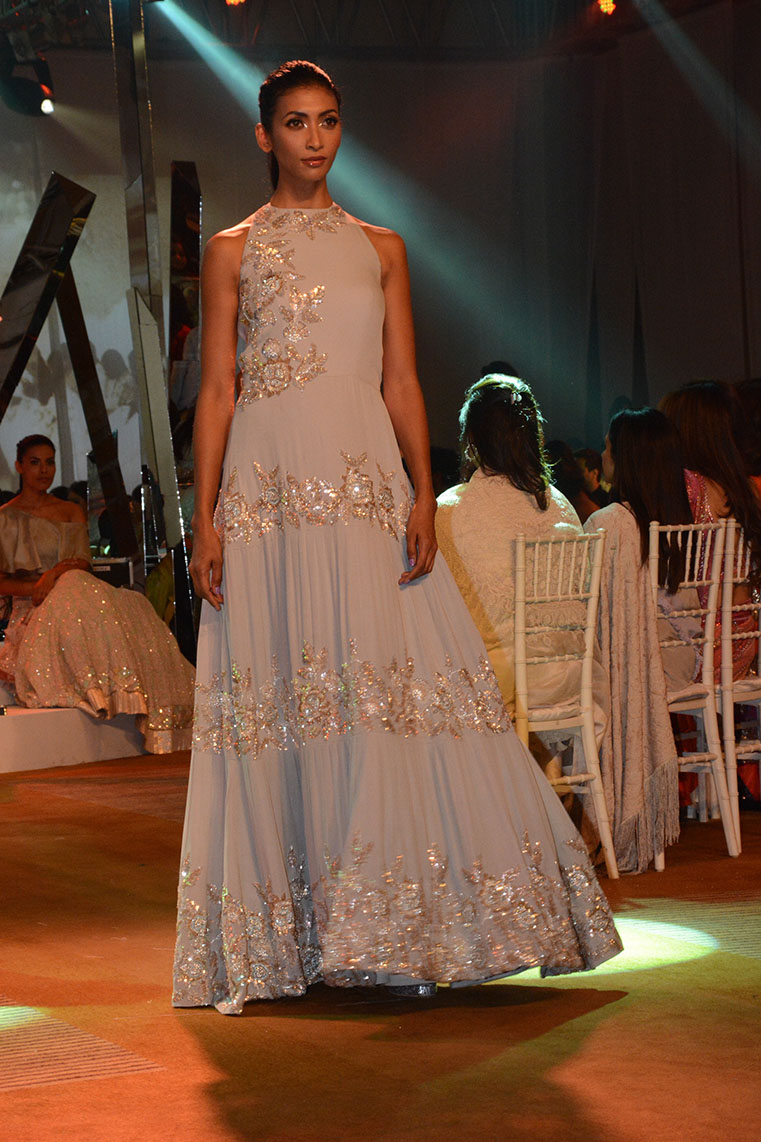 Let's Connect!
Facebook: https://www.facebook.com/bornofwebIndia/
Instagram: https://instagram.com/born_of_web/
Twitter: https://twitter.com/BornOfWeb
Google Plus: https://plus.google.com/u/1/+BornofWeb
Pinterest: https://www.pinterest.com/bornofweb/
Comments
comments