After having her Ghungat stores in Dubai and USA, designer Shaveta Choudhary launches a gorgeous store in Delhi
Shaveta, who's born and brought up in Jammu, imbibed the skills for designing as her twelve-year-old self spent days watching workers in workshops do intricate embroideries and karigari. A knack for fashion thus developed and went on to become a career prospect for her. Eventually Ghungat by Shaveta & Anuj came up as the lady settled in Dubai post marriage. And after setting up a store in USA  in recent years, they decided to open one here in Delhi as well.
Ranging from a collection of casual ethnic wear to gowns in silhouettes to delicately embellished bridal lehengas, the store has stocked amazing ensembles for women. The collection can be seen as a vibrant assortment of traditional wear in a modern outlook. "I have a personal liking for pastels," Shaveta tells Born of Web at the launch as she herself carries a sparkling champagne dress, elegantly.
Here's what Shaveta had to say about her store's launch :-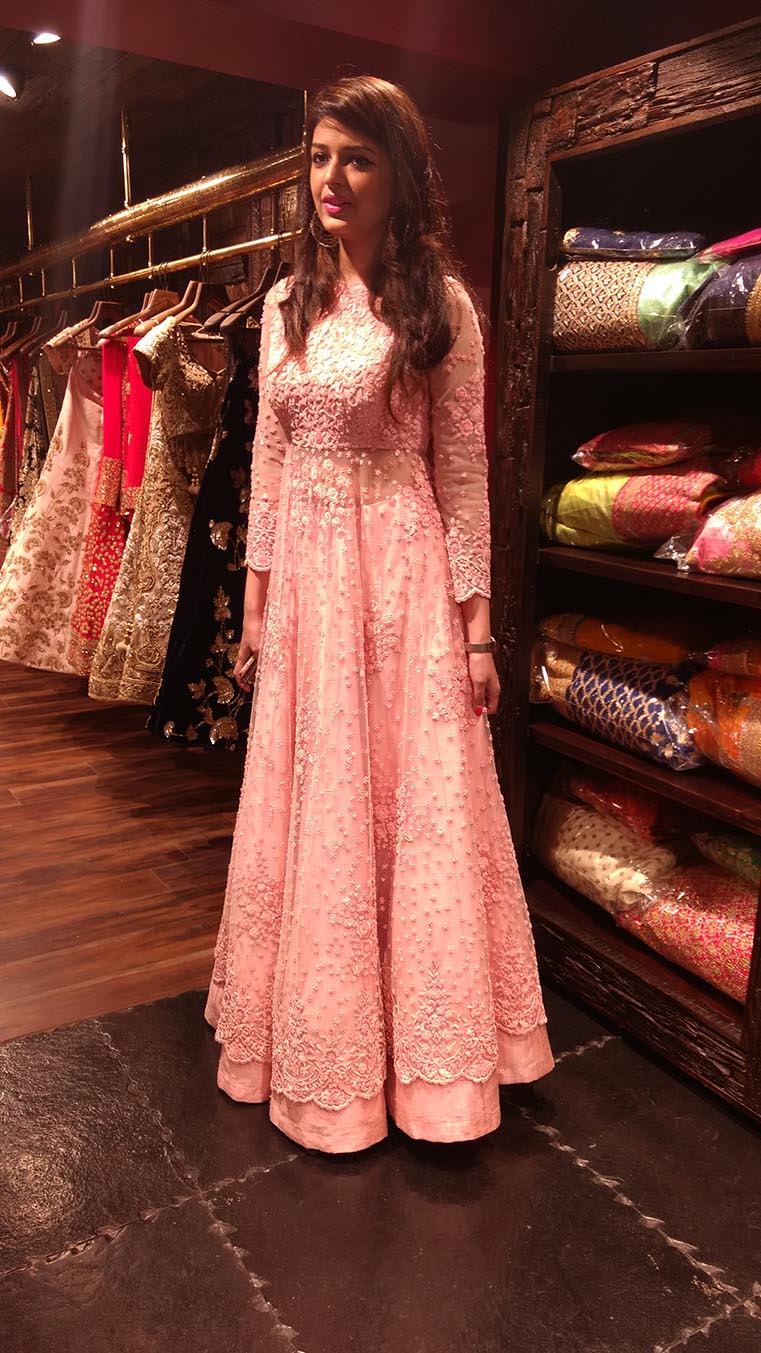 Niti Singh aka Dubai based blogger, wearing a Ghungat creation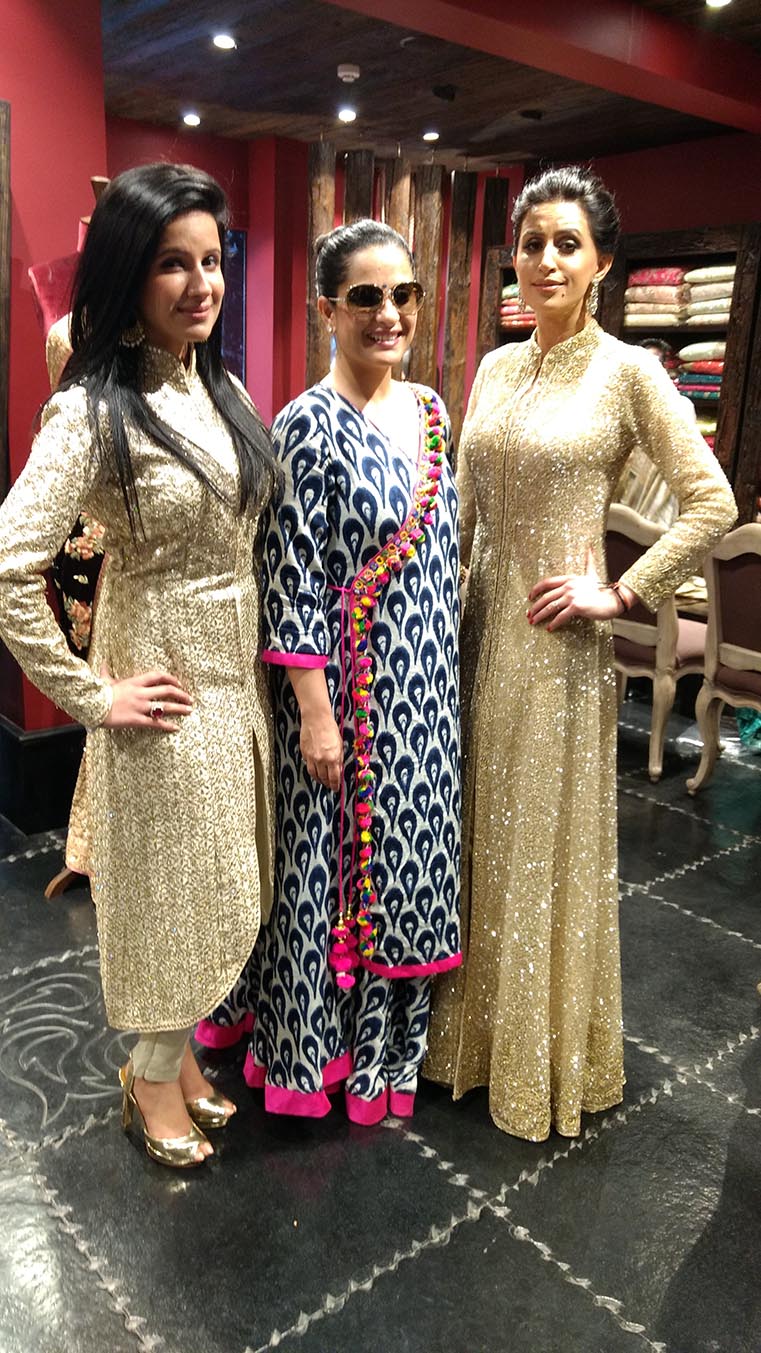 Tamanna Bali, Sonal Jindal & Shaveta Choudhury
So we think you know where to head for shopping for the ongoing festivities!
Let's Connect!
Facebook: https://www.facebook.com/bornofwebIndia/
Instagram: https://instagram.com/born_of_web/
Twitter: https://twitter.com/journokaran
Google Plus: https://plus.google.com/u/1/+KaranBhardwajBornofWeb
Pinterest: https://www.pinterest.com/bornofweb/
Comments
comments