Italian scholar in India, Pilar Maria Guerrieri, who has authored book Maps of Delhi, says the ancient city of Delhi was actually built in tune with nature and not against it. Excerpts from an interview: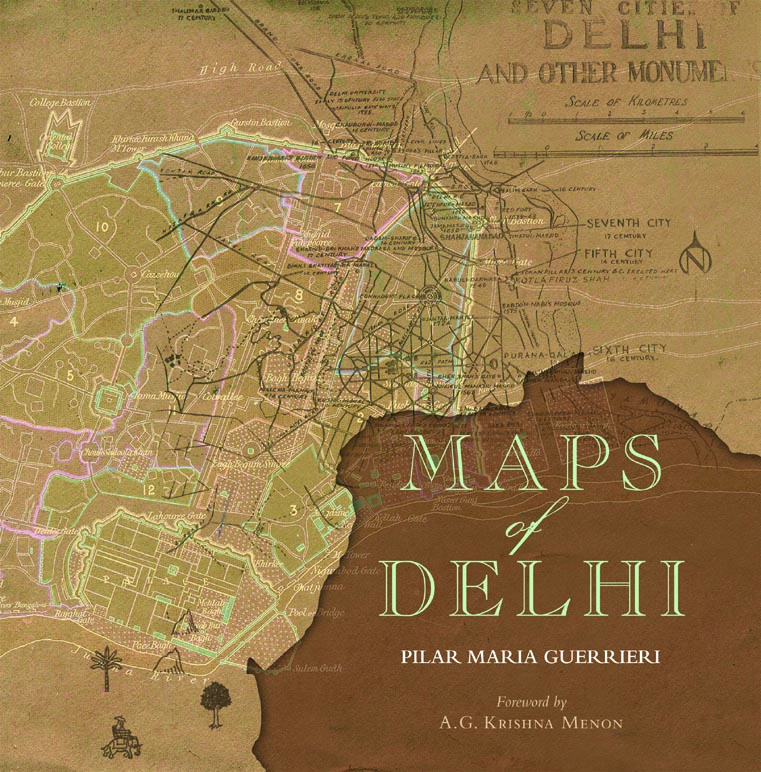 What relevance do you think the printed maps of old Delhi hold in a digital era?
The maps available online are showing only the contemporary plans of Delhi, not the historical evolution of the city. The old maps in the books are a fascinating collection, which showcases how we reached the large contemporary Delhi as we see it today.
What motivated you to take up this book?
I came to Delhi to do my PhD research, which was focusing on pre and post Independence architecture and planning of Delhi (1912-1962). While I was studying the Capital, I realised that even among scholars there was a lot of confusion on the development of Delhi pre and post Independence, so I begun to look for maps to fill this gap. While I was searching specifically for the pre and post independence maps in several Indian archives and institutions, I slowly found and collected all the other documents. When I finally had all the maps in my hands I though how useful would have been for other scholars to have these documents available. So I decided to publish the book Maps of Delhi.
Take us through some early challenges as started to documents the maps of Delhi.
The biggest challenge was to get the maps. It took a long time to collect, select and put in order all the maps scattered in several Indian archives. Dealing with chaotic and diverse archives, handle bureaucracy, getting the right information and patience, have been the main challenges of the research process. Once gotten access to the archives, I had been sitting for months, in those dusty but very rich archives, patiently hunting for maps and documents capable of unveiling the story of the Capital. Passion for what I do and the amazing discoveries definitely kept me going.
(Don't Miss) Blog: A Post-Grunge Plea for the Reinvention of the Chick Flicks
What was your fascinating observations about Delhi through excavations of maps of Delhi?
The maps are visualising those theories of Delhi being a "City of Cities". Delhi is a city made of distinct parts, each with its peculiar characters and features; so peculiar that we are actually able to identify those parts as "micro cities within the city". The seventh city of Shahjahanabad, the Civil Lines area, the Eighth City of Delhi, each and every colony etc. could be identified with their very peculiar location and characters in terms of planning; and different types of planning unveil different ways of how humans interact and experience the urban environment. Ancient maps of Delhi are able to show changes/shifts that occurred over time to urban planning, such as the construction of the railway in place of the beautiful gardens within Shahjanabad at the end of the XIX century; as well as making us understand those ideas for the city that haven't been actually realised, for example, the fact that Connaught place had to be a grand railway station according to the earlier plans.
How do you comprehend construction of Delhi in the early years?
The ancient maps show the great respect urban planning had of geology/topography and how ancient cities of Delhi where actually built in tune with nature and not against it. See for example the choice of Shahjahanabad's location: on a hill, naturally protected from floods. I believe architects and planners should be deeply inspired by the relationship the ancient capital had with nature, and work towards making a better and more environment-oriented city. Understanding and seeing Delhi's beautiful past and maps may be a good booster.
(Don't Miss) Anoushka Shankar: Composing for a silent movie is the toughest thing I've done
(Don't Miss) Getting married early is the only regret in life: Suchitra Krishnamoorthi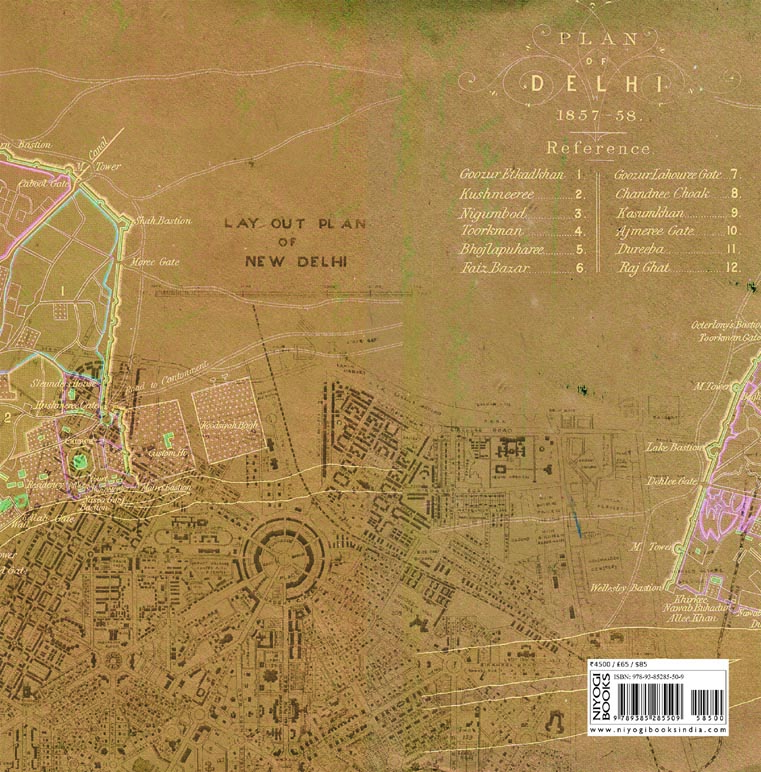 What kind of impact did Partition have on Delhi's planning?
After Partition a huge amount of people migrated into Delhi, it is possible to identify this period as the one when the contemporary megacity of Delhi began to grow.
What is your understanding of Delhi's future plans?
What is clear, is that the city continues to grow non-stop, and the plan for 2021 is to have a bigger Capital. Unfortunately the city grows hand in hand with its problems of all sorts, among these pollution and environmental issues that we all experience every day. I believe there is the urge to develop more the rural areas and its villages, mitigating the flow of people from rural to urban.
Wanna know more about the book and the author? Check Niyogi Books Here!
Click here to buy Maps of Delhi!
Let's Connect! Find exclusive content on your favourite celebrities on below social media links:
YouTube: https://www.youtube.com/c/BornOfWeb
Facebook: https://www.facebook.com/bornofwebIndia/
Instagram: https://www.instagram.com/born_of_web/
Twitter: https://twitter.com/BornOfWeb
Google Plus: https://plus.google.com/u/1/+BornOfWeb
Pinterest: https://in.pinterest.com/bornofweb/
Linkedin: https://www.linkedin.com/in/bornofweb/
Comments
comments