Rock On 2 stars Farhan Akhtar, Shraddha Kapoor and Arjun Rampal rocked the show at DU's Ramjas College. Rashima Nagpal & Divyani Raghav attended the concert
When the wait was over and Farhan finally took over the stage, the evening charged up completely. The music kept playing, and the atmosphere kept buzzing as the band performed live for over an hour. We got to enjoy various numbers from Rock On!, Zindagi Na Milegi Dobara, Lakshya, and Rock On 2 of course! The energy in the air was totally youthful and vibrant as hundreds of students of Delhi University gathered to watch their stars live.
Don't Miss: Masala Library is a wonderland for foodies!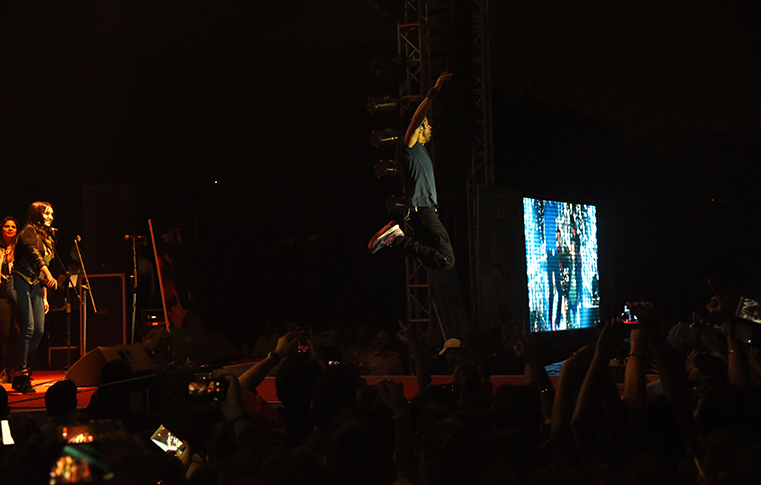 Arjun joined Farhan and the rest of the band and created an atmosphere wherein everybody grooved and cheered and sang along songs like Pichle Saat Dino Se, Socha Hai, and many more. But when Akhtar, who was leading the band, began to recite, "Jab ye tanha dil ghabraya, humne dil ko yeh samjhaya…kyun tu aise pal khota hai, dil aakhir tu kyun rota hai", the noise went down a little as everybody tuned in to the mesmerising poetry. Then there was Tum ho toh from Rock On too! But then soon after the mellow vibe, Shraddha Kapoor arrived on stage and made everybody fly with her Udjaa Re from the upcoming Rock On 2! Her fans loved her stint even though she is facing criticism online for her vocals in the movie. "I'm too happy to be here. My sister is also here which makes me even more excited", she said enthusiastically.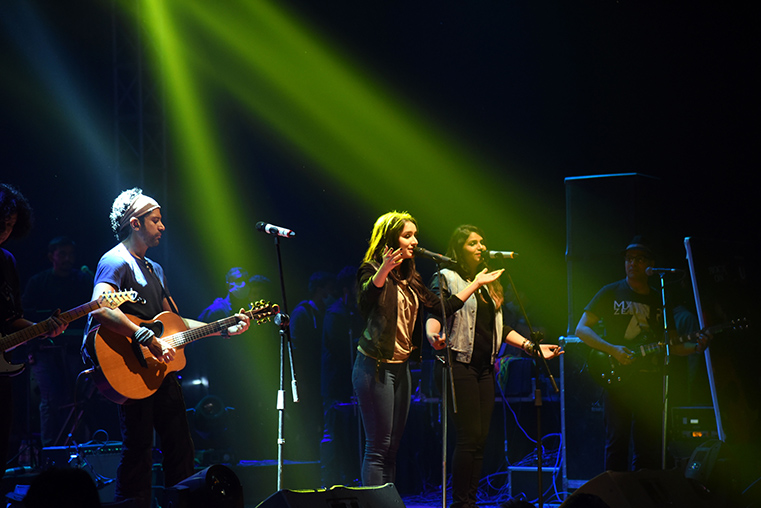 Catch some of the videos here:-
It's all happening!
Let's Connect!
Facebook: https://www.facebook.com/bornofwebIndia/
Instagram: https://instagram.com/born_of_web/
Twitter: https://twitter.com/journokaran
Google Plus: https://plus.google.com/u/1/+KaranBhardwajBornofWeb
Pinterest: https://www.pinterest.com/bornofweb/
Comments
comments