Ruchiekka Krishnani, a creative consultant in luxury space, is helping premium brands register firmly in the minds of the target audiences. She tells Nivi Shrivastava how technology is changing the game of branding
It is generally chaotic on the shoots but Ruchiekka Krishnani's composure is very assuring. A well-known creative consultant in luxury space, the lady entrepreneur has long passed the days of stress. "Whatever has to happen, will happen. Anxiety doesn't help. Just concentrate how you can achieve your targets," she says with an infectious smile. As we observe, multitasking is her foray. On one hand, she narrates her terrific journey of how she started with designing logos and grew as an event planner and strategist, on the other, she keeps pointing out future projects and plans.
Interestingly, Krishnani specialises in creating marketing and promotional strategies based on numerology and astrology. She has worked as graphic designer and brand strategist with multiple corporate and celebrity accounts for over ten years. She holds a Diploma in Applied Arts and Graphics Design with extensive work experience. From business development and innovative marketing to brand promotion, digital marketing, customer relationship management and cross promotion of brands, she uses her creative strengths for creating path-breaking brand stories.
Watch Ruchiekka Krishnani in a fun rapid fire round
https://www.youtube.com/watch?v=XTubbYxAzxM
Speaking about her journey, she says, "I started sketching in school early on and received trophies for my designs. I have always believed that one should take forward their passion and build a career out of it, which is why I wanted to do something with designs and sketches. My first job was with DT as an illustrator and cartoonist in 2004, and then I moved to an agency where I designed trophies. In 2006, I moved towards product designing and worked with a company that designed eyewear for various high-fashion brands. After a six-month break, I joined Network 18 as a graphic designer and worked there for five years. It was during this time when I worked with celebrities and corporate accounts. Recently, I have worked with Ramola Bachchan for Runway Rising. We did the entire designing and promotions for her exhibition."
Over the years, Krishnani was part of the growing design industry in India and she mentions that even though she started off as a traditional designer, today technology has changed the game of branding and planning. She believes in keeping herself updated with latest innovations and designs 2-D and 3-D logos that are customised according to astrology. So how does she combine astrology with technology? "These days a lot of brands that come to us for energised logos which depend on the name, colour and industry. I am writing a book on these logos so that people can understand the science of energy behind this art. It is not just popular in India but even internationally these elements are quite sought after."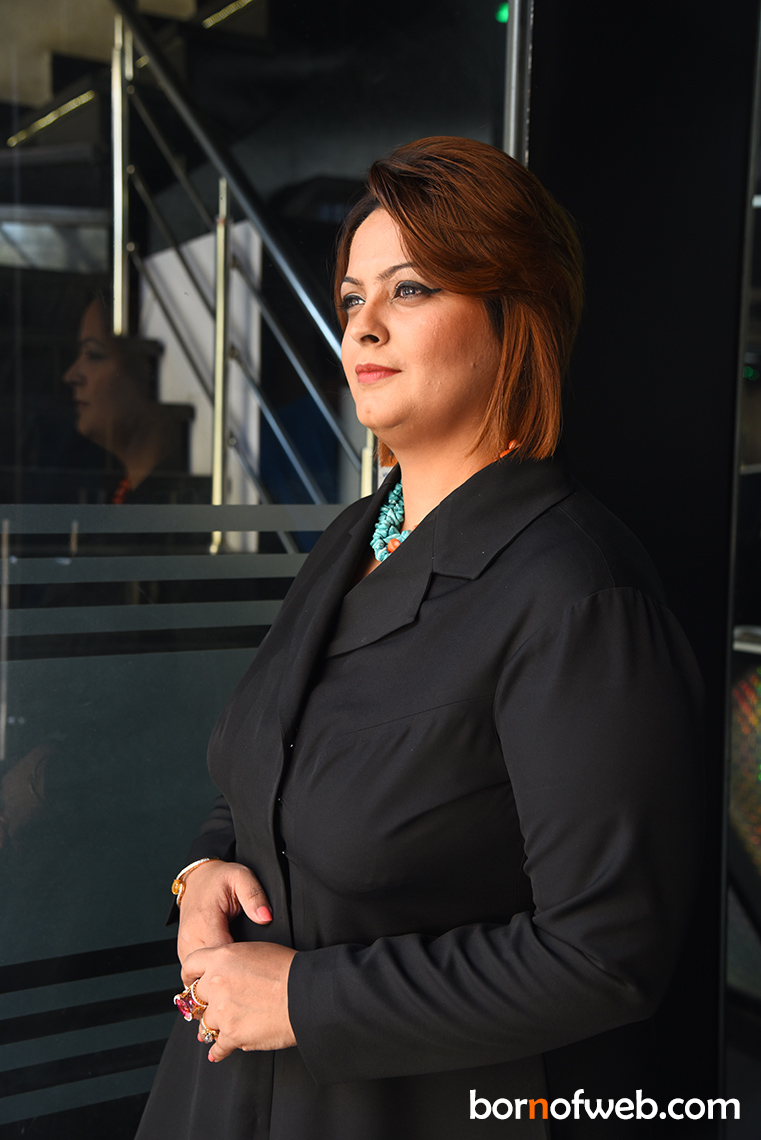 It's a male-dominated industry, but if you have patience you can be successful, says Krishnani as she elaborates, "Late nights are part of this industry, and there were times when deadlines were too short for me but I don't believe in quitting. If I am taking up a project I make sure I finish it with 100 per cent dedication. By now I have over 500 logos in my logo book, and I keep adding new ones to the album each day. Now everything is online, one can upgrade himself/herself by signing up for certifications. But it's very important to do a lot of research as technology is always changing. I keep reading and researching about new and old techniques – recently, I studied about tarot and how pictures are used from tarot cards in designing."
Speaking about her future projects and ambitions, she says that she would like her work to be globally renowned. She has already started working for Dubai 20-20,  which is going to be the biggest exhibition in Abu Dhabi. "When I started working I used to charge a nominal fee, but with experience and training, clients began to pay respect to my contribution. Now I have also started integrating various aspects like event planning, brand promotions and customised campaigns for various clients. I work with a couple of NGOs for skill development and I have trained over 50 underprivileged kids in editing. It is my dream to start my own academy where people can learn about global trends in graphic designing."
Don't miss- Shovana Narayan: My life is influenced by lessons of Gita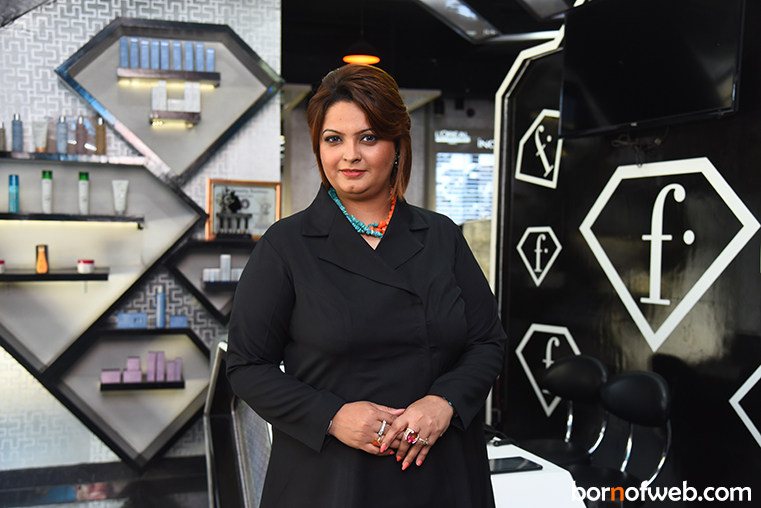 Apart from her work, Krishnani loves to paint, travel and cook in her free time. She was awarded in 2013 for her artworks and has exhibited her paintings in the UK at Nehru Centre. She loves to paint about women empowerment and uses an acrylic medium to express her inner feelings. When she is not working, one can find her experimenting with Indian flavours in the kitchen. "I like to travel and cook in my free time. I especially love to cook vegetarian food and anything to do with paneer. I am also fond of collecting unconventional jewellery, so every time I travel I collect anything that catches my eye," she says.
More power to her global ambitions!
Don't miss- There's no fun without competition in business: Mallika Jain, founder, Fashion Capsule
This interview is part of Born of Web's exclusive interactive series, Women Achievers' Diary, in association with Tantra by Ratna Jain. Know more about the series here!
Let's Connect!
Facebook: https://www.facebook.com/bornofwebIndia/
Instagram: https://instagram.com/born_of_web/
Twitter: https://twitter.com/BornOfWeb
Google Plus: https://plus.google.com/u/1/+BornofWeb
Pinterest: https://www.pinterest.com/bornofweb/
Comments
comments