Veteran thespian Tom Alter staged a labyrinth of human emotions in his latest play Once Upon A Time. He told Divyani Raghav his inspiration behind taking up the subject 
Recently, we got to attend legendary artist Tom Alter's latest theatrical presentation Once Upon a time. The play, that also had Charu Shankar and Sunit Tandon, is a repertoire of multiple stories, written by varied reputed authors. On stage, they performed five stories touching upon a melange of human emotions. For instance, Sharifan by Saadat Hasan Manto is a classical tale of revenge and remorse. In an attempt to avenge his daughter's (Sharifan) assassination during religious riots, the man (played by Tom Alter) kills another girl from the clashing religious community. But he ends up moaning over his deadly actions, stirring the audience. The Last Letter by Dipanker Mukherjee had the father sharing his love on a piece of paper for his deceased daughter.  Other stories performed included Classroom (Sutupa Basu), Twenty Questions (Twinkle Pandey) and Ek Lamha (Tom Alter).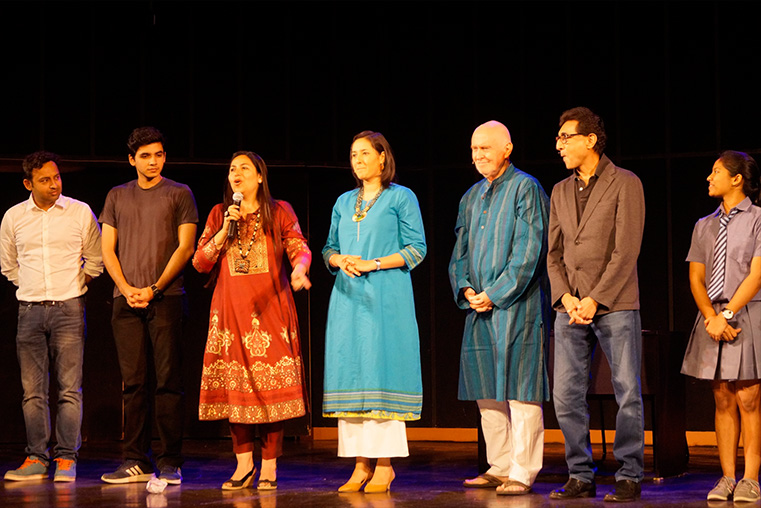 We got to chat with Tom Alter after the play. In this no holds barred conversation, the legendary thespian shared his thoughts on religious disparities, threat over freedom of speech and much more. Excerpts from an interview:
ON SHORT STORIES 
'Sharifan' is a very sad and dramatic story so it's not easy to narrate it. But after that story, reciting something that you have written (Ek Lamha), was a pleasure. One was a great challenge and the other the joy. Moreover, Ek Lamha was not only just written but also experienced by me.

ON RELIGIOUS DISPARITIES
I think to kill each other in the name of god is very cruel and sad because it is a total misuse of something very beautiful, which is religion. There are crores of people who are very happy with religion. My parents are one of them, they never hated anyone. But unfortunately, there are small groups of people in every religion who turn that religion into a monster for their own good and not for the god or anything but just their own good. They are being violent and killing people in the name of god.

ON FREEDOM OF SPEECH
I think that every artist and every human being has a right to express their emotions but they should not hurt someone. It's just that your emotions should not hurt someone.

ON PARTITION
We all feel that pain that Manto had for the Partition. The people who are intelligent enough from India and Pakistan still feel unpleasant and are sad for the Partition. But, anyway, it had happened. So, there's no point of streak beating on it. But, the only solution to this useless hostility from both the sides is friendship, exultation, understanding and intelligence. All this is the solution only if we wish to find one. But both the sides should try for that. I earlier had a wish of reunion of both the sides but it seems impossible now. Still I just wish that this useless hatred stops anyhow.
Let's Connect!
Facebook: https://www.facebook.com/bornofwebIndia/
Instagram: https://instagram.com/born_of_web/
Twitter: https://twitter.com/BornOfWeb
Google Plus: https://plus.google.com/u/1/+BornofWeb
Pinterest: https://www.pinterest.com/bornofweb/
Comments
comments