Fashion entrepreneur Mallika Jain is taking one step at a time and teaching us all how steady efforts can help accomplish our life goals. By Karan Bhardwaj
"I like to be a free spirit. Some don't like that, but that's the way I am," Princess Lady Diana once famously said, further stamping absolute emancipation that she exemplified all her life. And it's no co-incidence that Diana's words reverberate in your mind when you meet Delhi-based fashion entrepreneur Mallika Jain. After all, Mallika is inspired by the fierce princess and has carefully crafted her public image of a luxe businesswoman, whose freedom and charisma can be a great source of inspiration for modern Indian women.
Don't Miss- Kalki Koechlin: I have always had to explain myself how I could be so foreign in my skin colour
Marking a great deal of punctuality, Mallika arrives on time for the interview at The Grand, Vasant Kunj. She is a camera-pro and practises a fine balance of enthusiasm and confidence. "Punctuality helps in managing several roles that I play in my life. We cannot achieve anything in life if we race against the clock," she says with elan, setting the professional tone of the interaction.
THE BIRTH OF FASHION CAPSULE
In Delhi, Mallika is known for spearheading lifestyle exhibition titled Fashion Capsule. Started in 2014 as a small initiative with hardly six labels, the exposition grew by leaps and bounds. This May, Fashion Capsule is travelling to London, in collaboration with British-based Ritika Handa. "The idea was to promote fresh talent and create effective business strategies for upcoming labels," she says. Mallika's previous jobs in the luxury space gave her understanding of the void lurking in the market. "I needed to create a platform where young labels can meet established ones and grow together," she says.
Don't miss- My life is influence by lessons of Gita: Shovana Narayan
Fashion Capsule brings together all aspects of lifestyle space under one roof. However, the stiff competition in the market has upped the ante. "But what's the fun without competition?" says the confident proprietor. "There are many lifestyle expositions floating in the market. However, only a few can boast of great work ethics and relationship with the stakeholders.  For me, my participating designers and their customers are the most important part of the exhibit. The challenge is to find the right talent and thereby invite the right audience and ensure commercial conversions," she enunciates.  Having led a successful life, growing model, Mallika says that patience is vital in the success of any enterprise. "You have to deal with a lot of nonsense too with a smile on your face," she quips.
Watch below a quick Rapid Fire with Mallika Jain where she reveals some success secrets
https://www.youtube.com/watch?v=y2z5y0xPQ8k&t=6s
PASSION TO LEARN
Mallika was born and brought up in New York and comes from a family of successful business entrepreneurs. Her parents returned to India when she was just 13. She continued her education in a boarding school at Mussoorie. She says her experience there changed her as a person for good. "I got a strong sense of respect for equality of people across caste, colour, background and status," she says. Later, Mallika moved to Delhi to finish her schooling. Even though she was married off when she was 18, she didn't stop her academics as she pursued a Bachelors' degree in Commerce from Jesus and Mary College. After a break, she got a diploma from NIFT. "I am the least educated in my family. My father has got two doctorate degrees. My mother and her brothers are all MBAs. So education is very important in my family," she says, with a commitment to undertake MBA soon.
PREPARATION FOR FASHION BUSINESS
Mallika clearly knows the definition of luck! She says one has to prepare oneself enough to not just meet the opportunity at the right time but also be able to exhaust the moment. She knew fashion was her calling, thanks to her formative years in NYC that gave her ample exposure to world-class, trend-setting and fashion sensibilities. But she also equipped herself with practical knowledge before enrolling into NIFT. In 1998, she started her career with Jainsons Tycoons, a retail brand managed by her husband. After a few years, she joined Jot Impex Private Limited as Boutique Director. The company represents global luxury brand Harry Winston at DLF Emporio, Delhi.  At NIFT, she took diplomas in Fashion Retail Management as well as Merchandising. "I was 36 when I studied at the NIFT. I was probably the oldest student in the whole premise as most of the students were half my age. But I was determined to learn tricks of the trade which have got me this far in a short period of time," she says.
Don't miss- Want to see a better future for weavers: Vidhi Singhania, Textile crusader
PILLARS OF STRENGTH
Mallika credits her family, friends, husband and two lovely boys for her success. Ask her to change one thing on her timeline, she says "Nothing! I'm glad I got married, had children and started my enterprise. It was supposed to happen this way for me," she says. A believer of destiny, Mallika also volunteers in social welfare. She has been supporting NGOs Ankur and Lakshyam to uplift the underprivileged kids.
In a country where women are subjected to various conditions, Mallika Jain is a living example of challenging the life and carving a new road to success.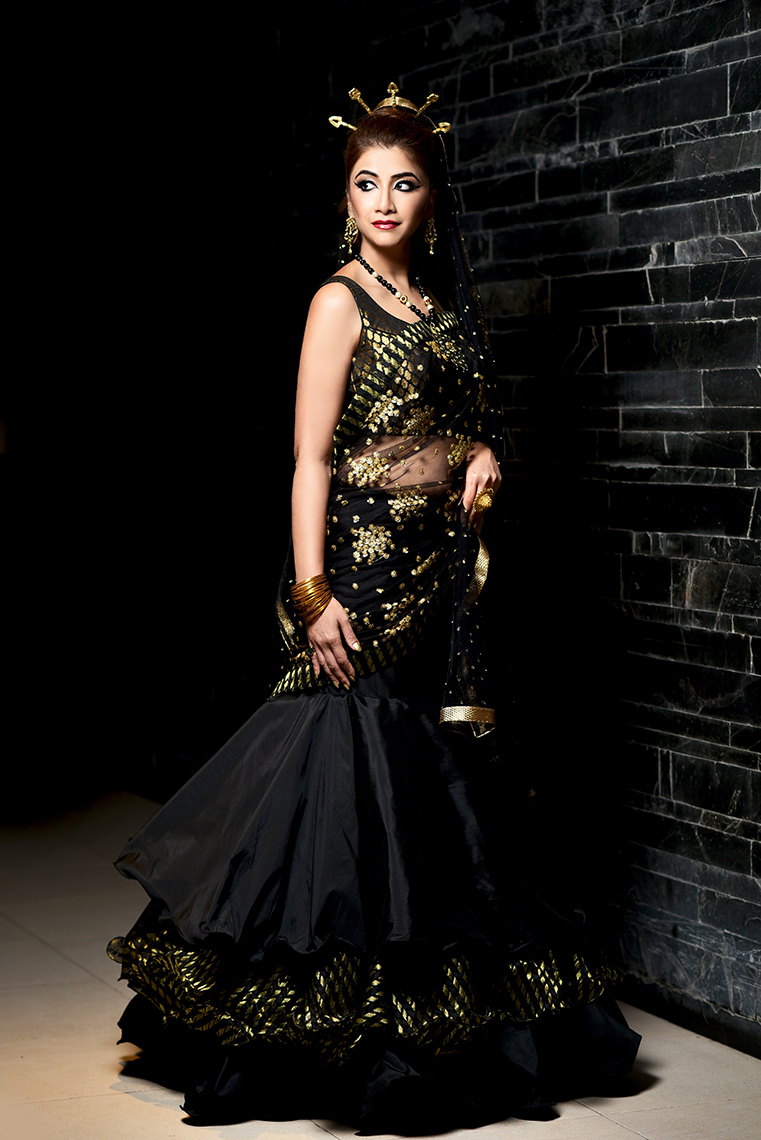 This interview is part of Born of Web's exclusive interactive series, Women Achievers' Diary, in association with Tantra by Ratna Jain. Know more about the series here!
Let's Connect!
Facebook: https://www.facebook.com/bornofwebIndia/
Instagram: https://instagram.com/born_of_web/
Twitter: https://twitter.com/BornOfWeb
Google Plus: https://plus.google.com/u/1/+BornofWeb
Pinterest: https://www.pinterest.com/bornofweb/
Comments
comments