UK-based Anjali Sinha, who traces her roots in Bihar, has become an international rage by clinching prestigious beauty pageants. During her recent visit to Mumbai, the 17-year-old gorgeous told Divyani Raghav how she was shamed for being too tall, which ultimately became her strength 
She's just 17 and has already become an international rage in the world of fashion and beauty. Meet UK-based Anjali Sinha, who's bagging global beauty pageants one after the other. Having won Miss Teen Earth United Kingdom of Great Britain and Northern Ireland in 2015, she went on to represent the UK at Miss Teen Continents 2016. Result? She got the title back to the British after a lull of eight years. Sinha traces her roots in India and is proud of her identity. "My father comes from Bihar while my mother belonged to Mumbai," she tells us over the phone during her recent visit to Mumbai.
Don't Miss: (Exclusive) Mocking women is an act of cowardice: Ahay Deol
Like for most achievers, it wasn't easy for her to prove her mettle. In fact, she had to fight her own 'weaknesses' and convert them into 'strengths'. There was a time when she was criticised by her peers for her tall appearance. But now her height has rather been constitutive in her fame. A girl who has had discouraging memories of childhood got into the world of pageantry only to end up winning the crown; gaining confidence in her imperfections. Sinha shares, "People didn't like me and I was considered odd in London because of my height. I was considered an abnormal child. Things changed when I got into pageantry and then realised that I can be accepted in this world and there is nothing wrong in me. My height is a god's gift. Now I am happy and positive but that time in the past was really depressing".
Don't Miss: (Exclusive) Ritu Beri on what makes Khadi the ultimate fabric of all time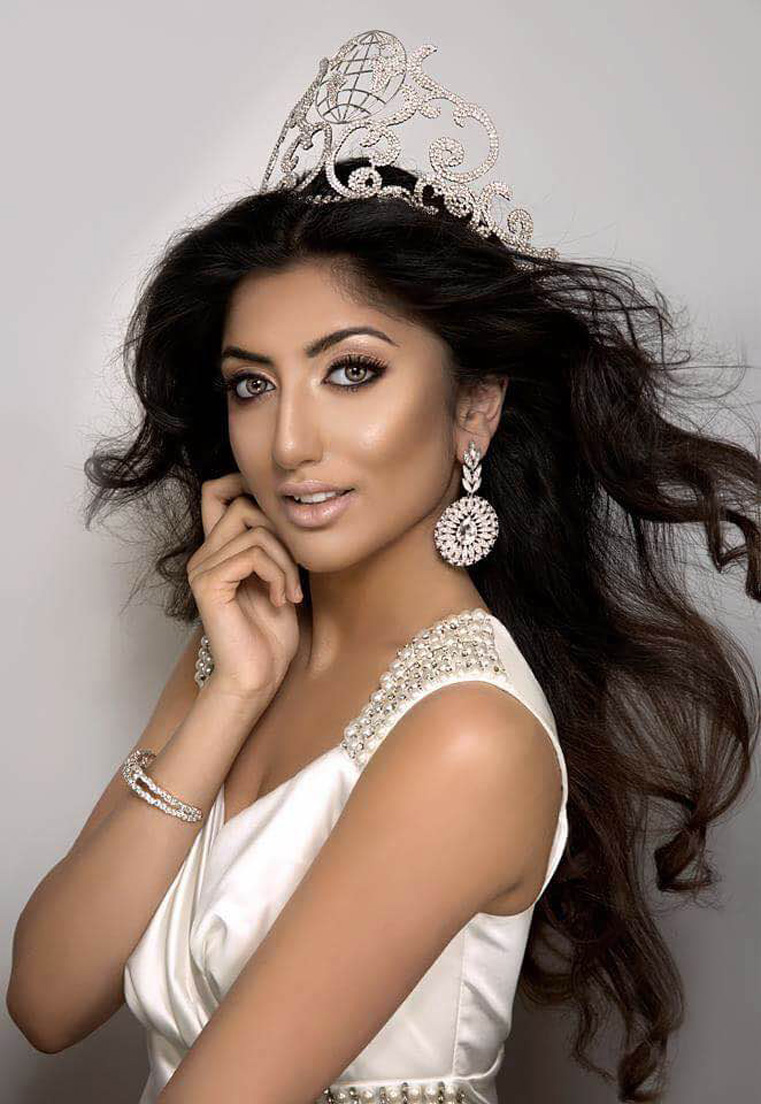 The gorgeous girl is an optimist and is full of zeal to achieve most in life.  She is also keen to empower young women and finds social media a great platform to voice on issues. "I want to unite womanhood", she says. She considers traveling as the best way to release stress. She feels proud on her mixed upbringing and roots which even surprise her mentors in pageantry world. It also perhaps prevents her from being the run of a mill. Among all the confrontations the most difficult one for her was to carry a bikini on the runway at the age of 16. But being a strong-willed person she took it off with all the confidence and elan. Though she is inspired by Indian beauties like Priyanka Chopra, Aishwarya Rai and Sushmita Sen, she does not look at Bollywood as her priority. "There is still a lot to learn," she believes. Besides continuing her fashion career, Anjali wants to pursue Bio-medical research, her academics. More power to you girl!
Join us on Instagram, Twitter and Facebook!
Comments
comments