One of India's most talented designers, Sabyasachi Mukherjee, has opened his first flagship store in New Delhi at Mehrauli. The store bespeaks signature ethos of the brand. There are rare collectibles, vintage items, extraordinary scents and clothes to die for! Born of Web lists all the key elements of the first Sabyasachi's Delhi store:
Spread over two wings ad 13,500 sq ft,  divided by a heritage monument with grand staircase, lies the Sabyasachi Delhi flagship store.
Hand-fired Portuguese tiles, antique mirrors, an impressive collection of vintage photographs, lithographs, rich carpets and rugs layered with patina of age decorate the walls of the store.
Turn of the century antique furniture, hand painted chandeliers with Dutch and oriental porcelain give the store its lush decadence.
Don't Miss: Bearded female model walks the ramp, slams trolls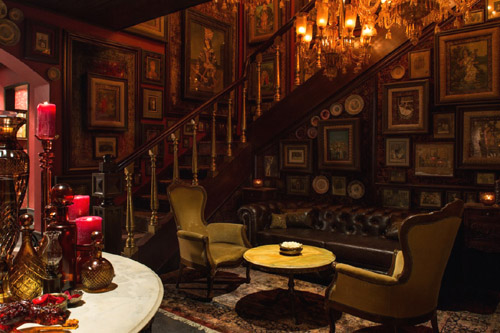 The Sabyasachi Art Foundation comes in with the sculptures and art inspired by Qajar paintings from Persian dynasty, Indian miniatures and calendar art.
Browse through a world detached from reality, where time stands still.
Block printed chintz, eclectic crockery, ittar bottles painstakingly collected from the by lanes of Old Delhi, Lucknow and Kolkata, vintage curios, organic smells and essences of India, create a mesmerising experience for the luxury hunting magpie.
Don't Miss: Miley Cyrus vouches freedom from bra, flashes her assets in a see-through top!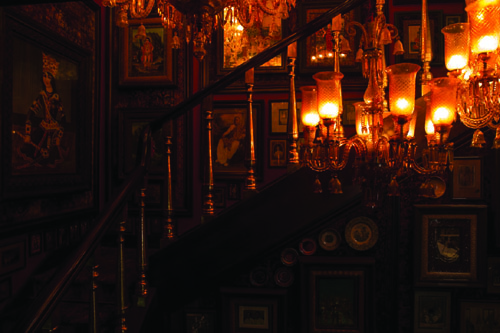 Take a stroll down the curate 'love garden', lose yourself to the strains of shehnai, and Hindustani classical music from the Banaras gharana, sip a cup of first flush Darjelling and step into the world of Sabyasachi.
Stocked Items
There are 63 pieces of art by the designer's foundation, 57 hand painted chandeliers, 732 ittar bottles, 112 antique carpets, 5 rare Tanjores, 214 vintage Dutch plates, 318 hand retouched studio portraits and 42 pieces of calendar art.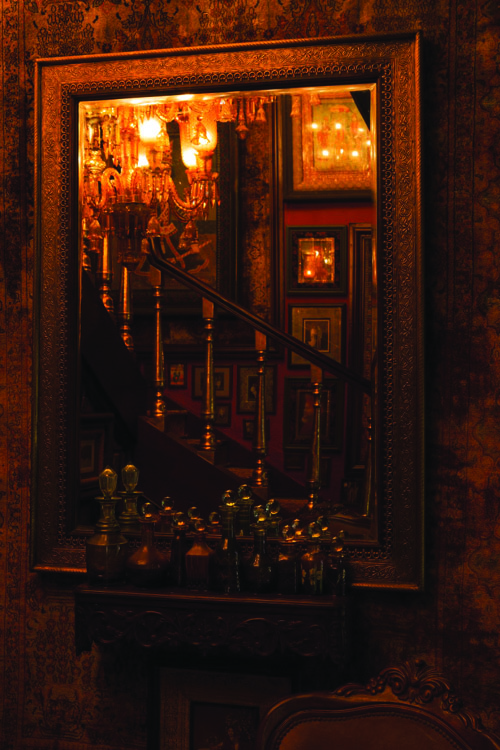 Two Wings
The store is divided into two wings. Wing one houses women's bridal wear, jewellery by Kishandas & Co. for Sabyasachi and trunks by Trunks Company, Jaipur. Wing two houses ready to wear, saris and kurtas, with a separate floor for menswear.
Don't Miss: Meet Rhyan Atrice, the first black male model to be walking for AIFW!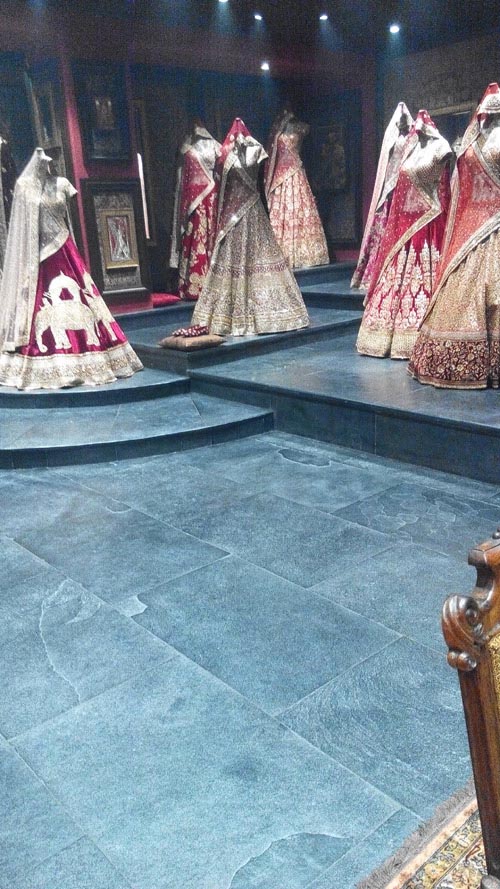 An organic prêt line of clothing and revival of 'Chota Sabya' will soon find their way into the store.
A look at @sabya_mukherjee's new store at One Style Mile, Mehrauli through our eyes. pic.twitter.com/bHwnAMp2e8

— Grazia India (@GraziaIndia) March 1, 2016
Join us on Instagram, Twitter and Facebook!
Comments
comments