Grooming expert Neeraj Gaba, also a mentor on MTV's India's Next Top Model Season 2, says the industry has not discovered a 'wow' model like Lakshmi Rana or Candice Pinto in the last five years. An interview by Divyani Raghav
The fashion industry couldn't produce another Milind Soman, Arjun Rampal or John Abraham. What led to the death of Indian male supermodel?
Thankfully, we have Rohit Khandelwal to win Mr World (chuckles). The problem is models today have their own ambitions. They don't want to remain model anymore. Milind Soman was very happy being a supermodel. Arjun Rampal also got into Bollywood after many years of modelling, and so was the case with John. But today, after doing 50 ramp shows, models think it's time to move on to Bollywood as media starts recognising them. The other issue is lack of talent and perseverance. I don't think that the current slot is even remotely close to Milind or Arjun.
But is it also due to lack of opportunities?
For some funny reason, female models are paid even better than male models. They have edge over men in this field. Maybe, pay disparity could also be one reason.
You are part of MTV India's Next Top Model. There are other model pageants as well popping up Acche din (good days) for aspiring models?
Our economy is booming. So there are many avenues coming up for professionals. However, for models, it is important to associate with good platforms. If you are seen everywhere, then you are not taken seriously by brands. One has to be selective in making associations.
Is modeling career really prosperous?
This is subjective. A lot of people perceive modeling as an easy career option with instant gratification but, in reality, it is otherwise. It requires a lot of time, perseverance and efforts that any other career does. It depends on your personality, talent and how to market yourself. It can be very rewarding if you know tricks of this business.
Don't Miss: PR goof-up at FDCI India Couture Week 2016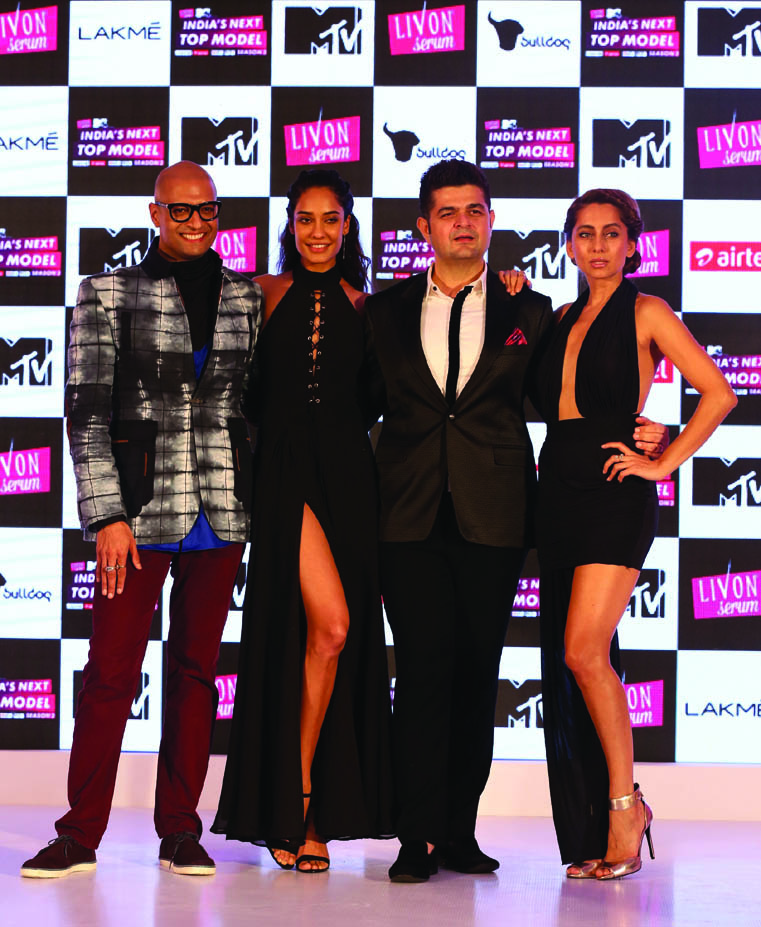 What is the success mantra?
The most important thing is to 'be you'. When you are true to yourself, you can go through the best and worst of your career without giving in to pressure. You compete with yourself. Make-up, accessories or hairstyles, all are secondary factors but it is your belief in your abilities that make you thrive. Also, there's a cut-throat competition out there. The number of models has increased drastically.  One needs to keep reinventing with time.
How are younger models different from their senior colleagues?
Modelling as well as models were better earlier. For instance, when you look at Laxmi Rana or Candice Pinto, they give their best shot each time they arrive on the ramp. You can easily spot the difference in their presence, intensity and dedication on runway. I don't think we have discovered any 'wow' model in the last five years.
We are hearing bad news of models committing suicides. Is it because of unprecedented pressure and demands of this industry?
I don't think it's just about models. Suicide is a case of mental depression so it cannot be bracketed to one field. However, any field which gives you quick fame and visibility brings a lot of anxiety to life. Sometimes, those who fail to control their anxiety or battle depression take their own life. It is sad.
Don't Miss: All is well between Pernia Qureshi & FDCI chief Sunil Sethi?
You are mentoring kids for a forthcoming runway show at Lakme Fashion Week. What is the present scenario of kids fashion industry?
Kids fashion industry is definitely growing. Not only brands but designers too are foraying into kids' line. Moreover, young folks have become enterprising. I am doing Hamley's fashion show for Lakme Fashion Week where we are shortlisting kids from different cities to walk the ramp. I did the same activity in 2014 as well. I am surprised to see the change in just two years. Kids have become so advanced, confident and passionate. Parents are also grooming kids from young age. With increase in disposable income, we can see more awareness in market. International and domestic brands are launching new initiatives to meet demands of the industry.
Don't Miss: On a swing with Anita Dongre
Join us on Instagram, Twitter and Facebook!
Comments
comments