I'm guilty of writing this late, very late. I embarked on this journey down south late last year but couldn't manage to write details for months. Even though I documented every fascinating detail on social media, I knew words cannot and must not be replaced just by photographs with fun captions. Before I take a trip down memory lane, and share all the incredible experiences of that three-day voyage, I have to tell you my joy at this momet. Born of Web has crossed a decent audience of 40,000 people on social media, combining Facebook, Instagram, Twitter, YouTube, Google Plus and Pinterest! So even if I am late to scribble this travelogue, I am assured that it is reaching out to a good number of readers. Thank You!
Coming back to my trip, let me begin this with a confession! I had never been to Chennai or Pondicherry before. Hence, I immediately grabbed the opportunity when Holiday Inn Express invited me to check out their Old Mahabalipuram property with an exciting itinerary that also included a day's hangout in Pondicherry! Frankly, the whole journey was hassle-free. From the stay at the hotel, which I believe is doing really well due its affordability and 'smart services' to the expeditions to the historical ruins at Mahabalipuram and ashrams of Pondicherry, everything was managed in a very professional manner.
Before I talk about divine walk-through of archaeological marvels such as Panch Rathas or Krishna's Butterball, or local sea food trails on the banks of Mammallapuram beach, I have to share my two cents about the host hotel.
STAY AT HOLIDAY INN EXPRESS 
Located at Old Mahabalipuram Road, Holiday Inn Express is a cut out property for on-the-go-travellers, who look for affordable alternative to full service hotels. I was told a lot of people choose this hotel due to its proximity to main tourist attractions. It could be true. It is just 30 minutes away from the main city or even Mahabalipuram, and even at a one-and-a-half-hour drive from Pondicherry. While talking to Abhishek Verma, General Manager of the hotel, I discovered a few minute details about the hotel, which we, the travellers, are mostly finicky about.
SMART CHOICE
They have complimentary breakfast regardless of the package that you choose. Plus, the free WiFi runs at an incredible speed of 30 MBPS, which is still a distant dream in many parts of my city, Delhi! When it comes to hospitality, I was particularly impressed by their warmth. And it wasn't exclusive to just me. All staff members, including the GM, was personally taking care of their guests, with a genuine smile. Talking about the rooms, they are as fabulous as they look in pictures of travel booking portals. I don't know who designed them, but the rooms are like a splash of colours and can easily pass off as an artist's muse. The overall mood was positive and energetic.
HISTORIC SITES AT MAHABALIPURAM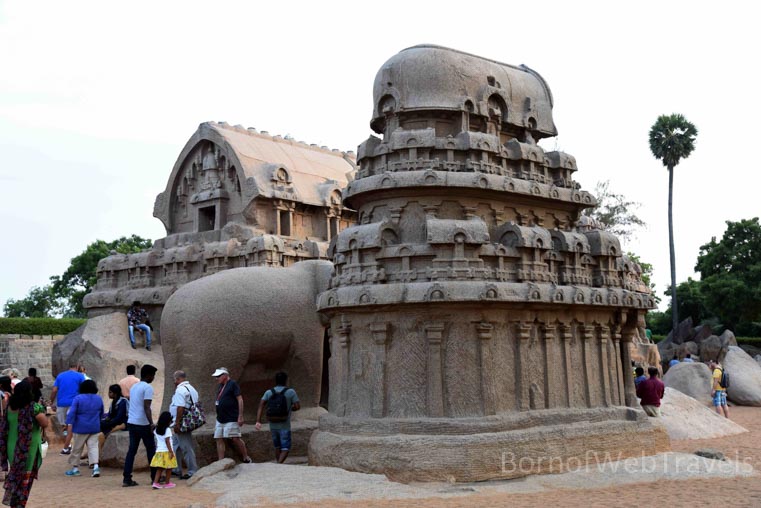 Now it's time to take you on a historical tour of Mahabalipuram, once a busy port city for traders. Thankfully, most of the temples and caves are adjacent to each other, which makes it look like a vast reservoir of history. Panch Rathas, which are cut out in the shape of chariots, are extremely popular for their exquisite architecture. Built by Pallava ruler Narsimha Varman 1 (AD 630- 68) in the 7th and 8th centuries, they are inspired by the mythological figures of five Pandavas and their wife (Draupadi) from the Mahabarata.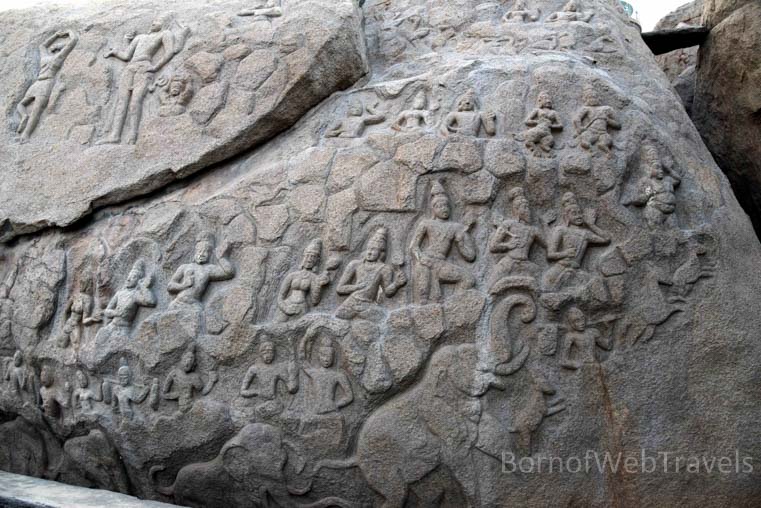 Some of the wall art and scriptures have been damaged but fortunately, this complex of monuments has now been declared as a world heritage site by the UNESCO. And unlike north Indians, tourists in south do take care of heritage property by not indulging in any sort of wall art. I mean there were less declarations of love affairs on the walls.
KRISHNA'S BUTTER BALL
I found this one the most fascinating! We have heard faith can move mountains but it can preserve them too. A boulder, resting on a sloppy incline in the small town of Mahabalipuram, is an epitome of shock, miracle, science and a little of folklore. It's hard to believe that this piece of rock has not moved an inch but has had successfully shattered the egos of erstwhile rulers from different times who attempted to relocate it. Also known as Krishna's Butterball or the Stone of Sky God, this rock is one major draw in this region. Must visit!
THE SHORE ACTIVITIES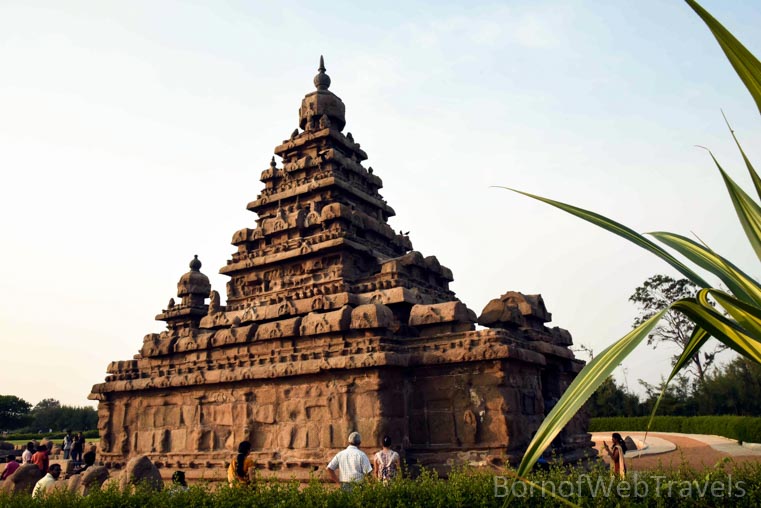 Once you are done viewing the Shore Temple, again a legendary devotional structure that has stood the test of time, you must take a stroll at the beach. Crispy, spicy, fried fishes await you under several shacks and kiosks. What I really found inspiring was ubiquitous presence of women entrepreneurs. Most of the shops and shacks were governed by women, who are so confident in the tricks of their trade. There are some beautiful restaurants too on the beach in case you want to go sophisticated.
PONDICHERRY
I can go on and on… but I will keep it short. And I am taking liberty to call it Pondicherry, and not Puducherry. This beautiful territory was approximately one and a half hours away from our hotel, or may be 10 minutes more. If given a chance, I would love to settle in this paradise of peace and tranquility forever. We all know Pondicherry was colonised by France for a very long time, so naturally there's a French hangover all around, especially at official buildings and institutions.
A day trip to this region was like checking out a bouquet of various kinds of flowers, each contributing to its ultimate glory. Cuisine, beaches, ashrams, churches, quaint buildings and sites with unique French architecture and even walkways are to die for.
In case you wish to book Holiday Inn Express hotel during your trip, you can check their website here!
(The trip of this writer was sponsored by Holiday Inn Express Group)
Let's Connect!
Facebook: https://www.facebook.com/bornofwebIndia/
Instagram: https://instagram.com/born_of_web/
https://www.instagram.com/bornofwebtravels/

Twitter: https://twitter.com/BornOfWeb
Google Plus: https://plus.google.com/u/1/+BornofWeb
Pinterest: https://www.pinterest.com/bornofweb/
Comments
comments