Make-up artist Anubha Dawar crafted her life like a warrior before becoming a sensation in the world of make-up. Rashima Nagpal got this strong-headed single mother talking, who turns out to be a hell of an achiever
Chances are you'll fall for her brimming energy and jubilant heart the moment you meet Anubha Dawar, a Delhi-based make-up artist. Her impeccable social skills and dignified demeanour are a rarity in today's rush of glamour. However, we hardly expected her to metamorphose into a stunning diva (read a seasoned model) the moment our fellow blogger Raunak Shrivastava turned on his camera. We were smitten by her incredible spirit that didn't go off even for a second in a strenuous photo shoot of almost an hour.
But behind this beaming personality with a promising future, there's a history of loss, despair, sweat and triumph, something we read in the autobiographies of most achievers. Anubha was a wife at 19 and a mother at 20. She couldn't get enough time to chalk out future plans but she "always hatched a dream." After going through the trauma of a miscarriage and a broken marriage in her early twenties, she stitched the broken pieces of her life and started chasing her passion with a make-up course from the prestigious Pearl Academy. With the support of her parents and friends, and her own will-power, she led herself out of a depression and even passed out of Pearl as a topper in 2008.
Today, at 37, she is one of India's young and most promising make-up artists sought after by Delhi's who's who besides being the Head of Training at Make-Up Studio Training Center. "I went to the US to train under Bobbi Brown in 2008 only. The same year, I was selected as a counselor at the Make-Up Studio," she says. It's her dedication that got her catapulted from being a counselor to the national head of training.  "The studio is like a baby to me. The institute was under construction the day I joined. And I have been taking care of it since then," she tells us.
Don't Miss: Celebrity make-up artist Asgar Saboo on how to repair hair this Autumn season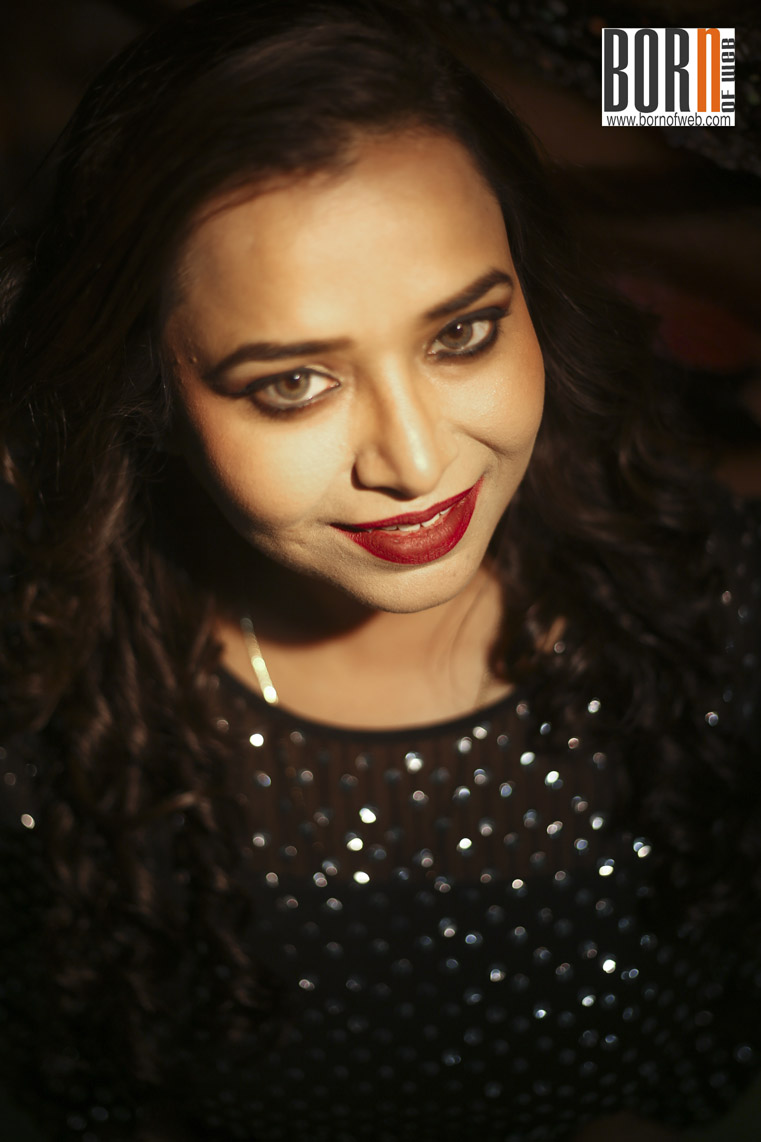 To keep up with the latest trends is a challenge but Anubha "keeps attending new courses and seminars" to stay updated. "I have learnt under brands like Asiana Bridal, Samer Khouzami, and many more places in Dubai and London," she flashed names. Her leadership traits reflect as much in her personality as in her words, "If I create something new I want to be the best at it. You have to be a leader. You can't do much by being a follower. And following YouTube won't teach you enough to be a leader".
HER LIFE AT MAKE-UP STUDIO 
"Ever since I joined our make-up studio, my life transformed completely. All thanks to Ravi Sir, the owner, who groomed me. He put me upfront at pan-India level programmes and seminars. So much so, that by now I have conducted more than 500 seminars all over the nation," she asserts with sheer pride as well as humility. Things seem overpowering sometimes. "It feels amazing when a young girl walks up and says she wants to become a make-up artist like me. Then, sometimes, older women come and try touching my feet. That's embarrassing," she says. But the latest seminar she conducted at Pragati Maidan got her a standing ovation that she truly deserves. Lately, she has been chosen as a panelist for World Skill Competition and has also become an internal qualifier for VTCT accreditation. VTCT is a prestigious institute in the field of beauty and make-up based in London.
                                                                   SUPPORT SYSTEM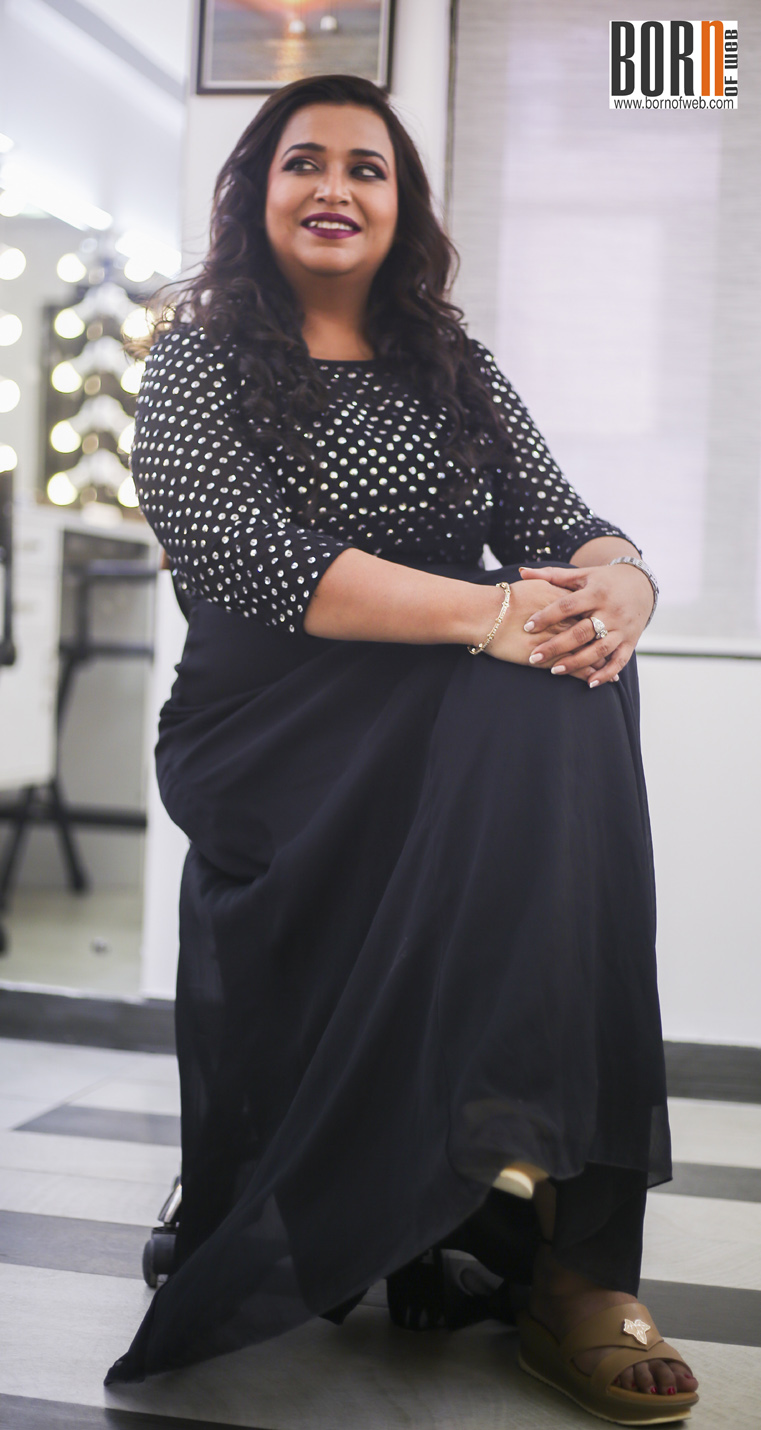 "Being from a business class family, my parents never wanted me to do a job. But they have been supportive in every step. Another support system is my 16-year-old daughter who is more like a sister to me. Initially my parents and friends didn't think highly of this field of make-up but when they actually saw me mastering the art and growing in it, they became very confident of me. There was a time when I wasn't allowed to go out of the house after 6 pm, and today, I am out of home for days and travel the world", Anubha quips with her childlike smile. But did make-up always attract her? "People would go and spend on clothes and jewellery. I spend on make-up. Ever since I was a kid, I used to spend hours at cosmetic shops," she discloses.
SIMPLICITY IS THE BEST MAKE-UP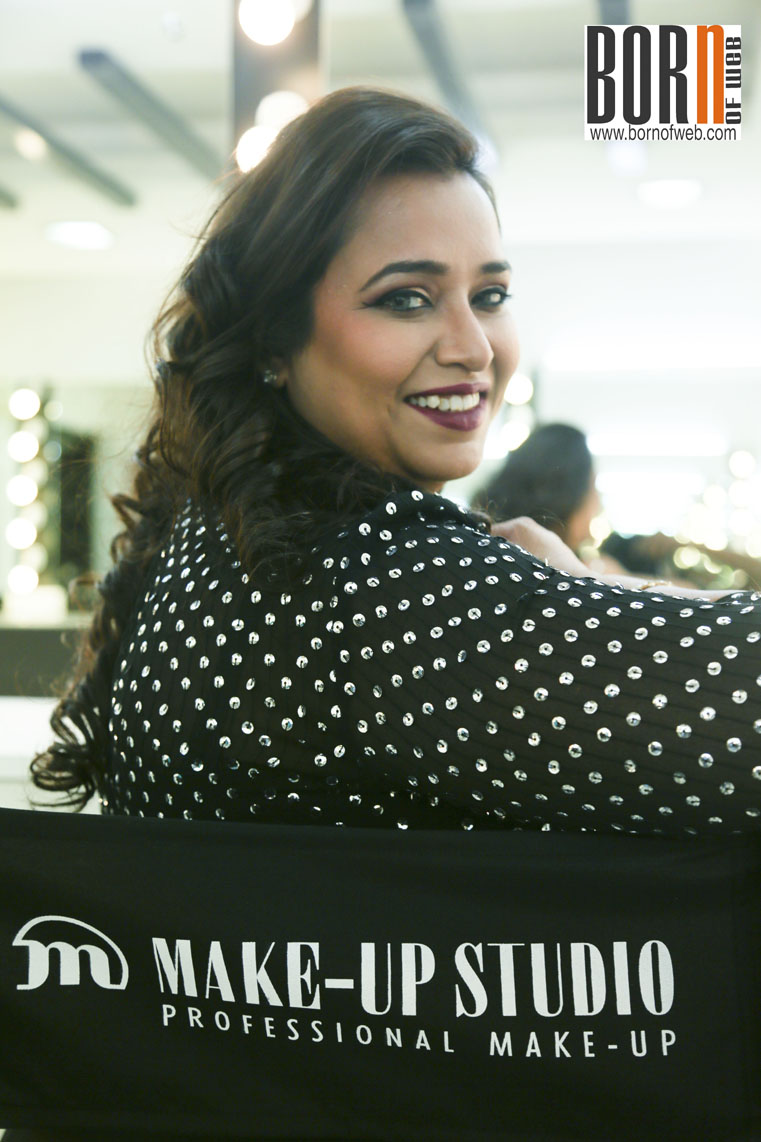 Don't Miss: All that you have to know about Huawei's P9, the latest sensation in smartphones
Anubha is a bold Sagittarius. She is outspoken but also quite emotional. "And people know that. If they like me, they want me. If they don't, its okay. I am happy anyway". For her, make-up is enhancing one's natural beauty and inner soul. "Everyday I say, don't wear makeup, wear your soul and confidence," she rightly says. Most of her assignments reveal her minimal touch that bring out the natural beauty of her clients. It's a different case though when clients have their own preferences. Beyond simplicity, Anubha is also a fan of extravagant. "I am very much drawn towards shoots and shows. I love to do extravagant concept-based shows. I am a person who loves out-of-the-box ideas. I want to get my make-up out there in that way. I would love to work with designers but being a make-up trainer is the priority to me," she says.
BEING ACHIEVER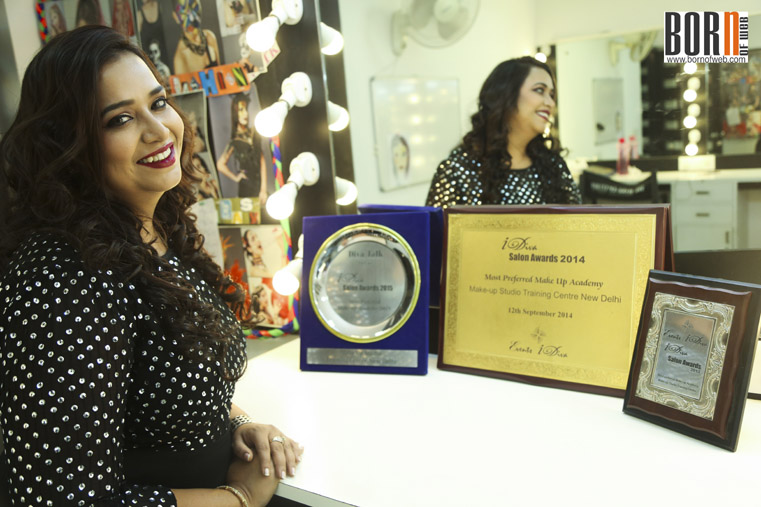 Two years ago, the Supreme Court lifted the ban that prevented women from becoming make-up artists in Bollywood. In fact, the judgment came as a shocking revelation as many didn't know such draconian diktat existed in the film industry. Anubha expressed her disgust calling the tradition of 60 years as "sexist". "People underestimate women in our society. They have no idea of what a woman can do once she makes up her mind about it. And it is even harder to tame a woman who has been hit." According to her, talent is unstoppable.
Anubha is a role model when it comes to people who fight for themselves. Well, that's not just about it. She says she has a long way to go and that she wants to prove herself to those very people who used to be sympathetic towards her. "It's time people know what all I'm capable of. And I really want to do it with make-up," she sums up. Way to go, girl!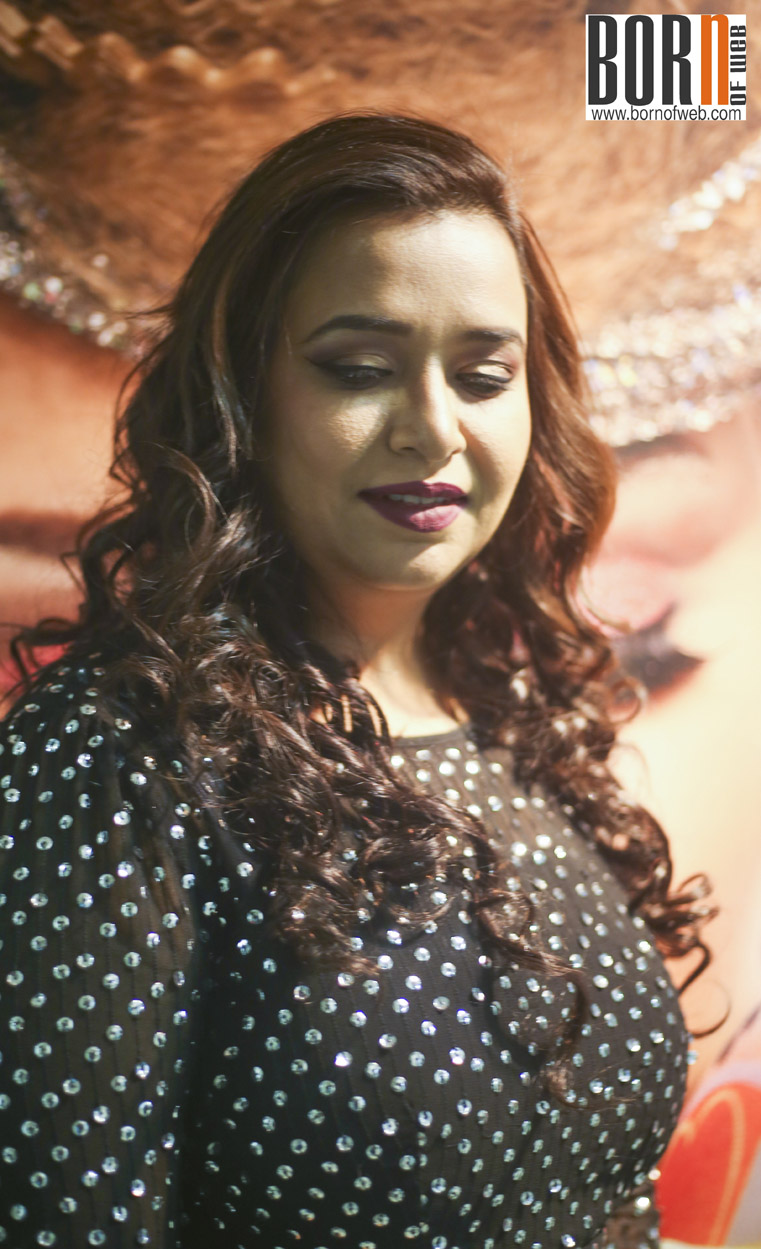 Join us on Instagram, Twitter and Facebook!
Comments
comments