Designer ANUPAMA DAYAL, known for exploring cultures in her clothes which even got her the title of 'cultural polyandrous', will be presenting the legend of the exotic Nagas at the Amazon India Fashion Week Autumn Winter 2016! In an exclusive chat with KARAN BHARDWAJ, she explained what got her to the farthest corner of the country and her takeaways from the rich and diverse region. Over to Anupama Dayal!
Nagaland was on her mind for a long time…
I am always interested in exploring different cultures through my work. One of my friends called me 'cultural polyandrous'. I experience one culture and then move on to the other. The exotic Nagas have been on my mind for a long time; Nagaland is the king of exotic. It is difficult to travel to that region of the country because of multiple factors like permits, insurgency and safety. But I was curious enough to reach there. I stayed in Kohima (capital of Nagaland) last December for a few days and spent time with their history, rituals and diverse heritage of art and craft. One of my senior most merchandisers also comes from Nagaland. So I have been learning about the place, rituals through her besides my penchant for learning through books.
Don't Miss: Time stands still at Sabyasachi's flagship store in Delhi!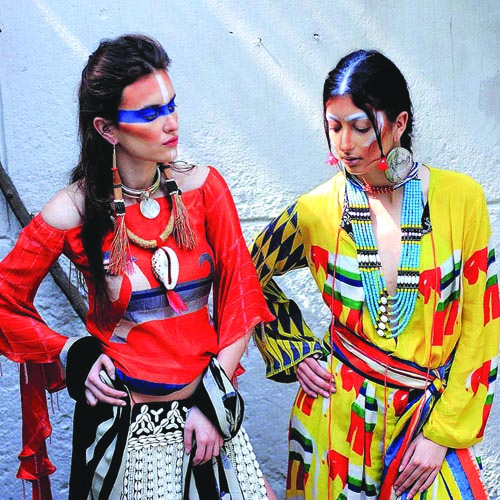 Her discovery of tribes and their rich culture…
There's a lot of power in their connectedness with roots. They harness their ethos in a raw manner. There have been wars thematically around them. As a designer, I was bowled over by their refined sense of aesthetics, practices like feasts and customs of fertility. Their craft is unparallel. Weaving, ornamentation, embroidery, basketry and the stories and folklore associated with them are mind-boggling.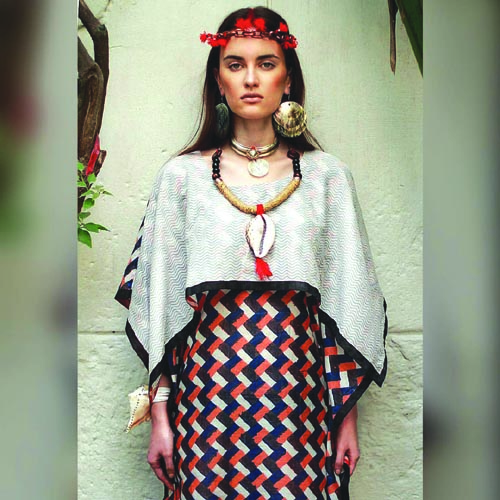 Her takeaways from the exotic Nagas…
I am a print lover and fell instantly for their embroideries and prints. In my collection, I am using a graphic print form tribe Ao dominantly. Also featuring is the elephant cloth from tribe Chakhesang. I am going to use their signature elements like head dresses, jewelleries and feathers but will translate them in a modern manner.
Don't Miss: Why did Ashima Leena split?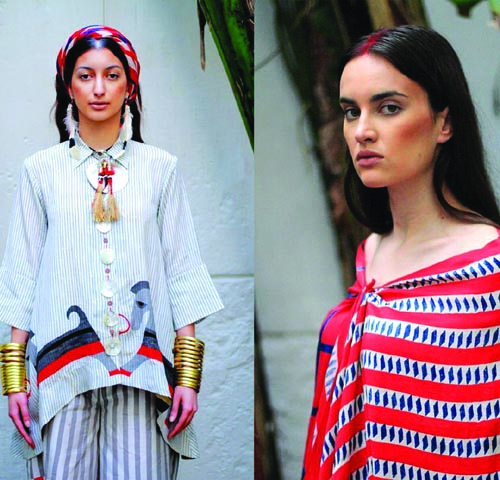 Don't Miss: Bearded female model walks the ramp, slams trolls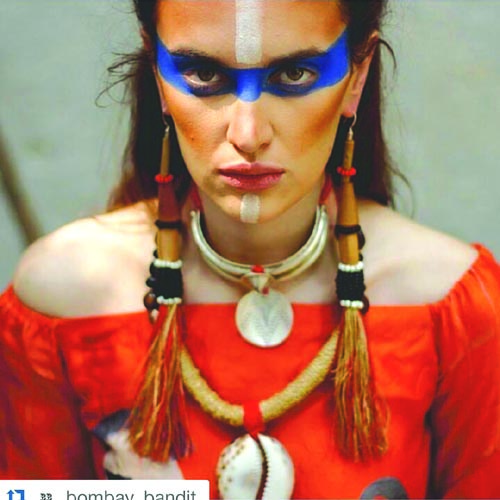 Ramp mood is going to be…
I've given fierce strength to mood of the collection but at the same time, happy quotient in Anupama's woman will retain the calmness. So there will be happy models on the ramp.
Don't Miss: Miley Cyrus vouches freedom from bra, flashes her assets in a see-through top!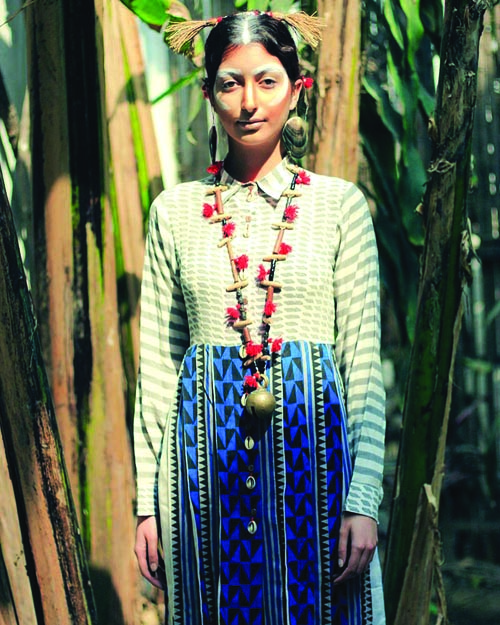 Special attention goes to…
Watch out the dramatic yet modern and relevant accessories, which will be the quintessential part of the collection. There will be ankles, large sea shells head, waist bells, chokers, long earrings amid all the drama. Overall, 22 out of 50 pieces will be presented on the isle.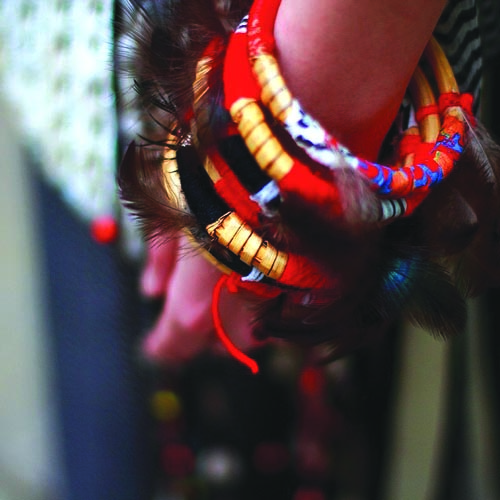 Don't Miss: Meet Rhyan Atrice, the first black male model to be walking for AIFW!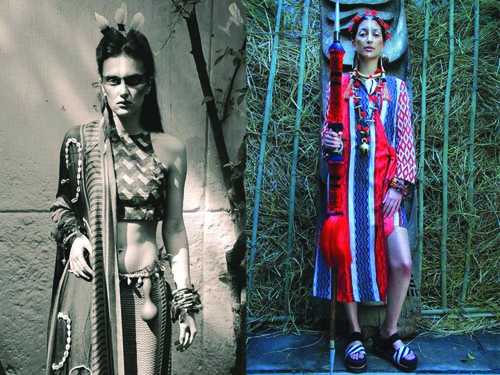 Anupama Dayal's personal message
As Indians we are used to being called 'exotic' . To the western eye our looks, dress, traditions, food, religion , philosophy …all feel unusual and mystical. As an Indian who has spent her childhood and adult life all over this fascinating land, all our diverse cultures are still riveting….But there is one culture that even for us , and for the rest of the world tops all charts on 'exotic'. The Nagas! Head hunting, snake eating, frighteningly aggressive and completely mysterious Nagas. Many tribes sometimes at war with each other. Also known for their fierce resistance to British rule. (sic)
Don't Miss: What to expect from the first menswear show at AIFW?
A couple of months back i finally visited Nagaland. I made friends with many tribes .I tried many types of unusual food…bees, hornets, the dreaded naga chilly, had a chance to closely examine the tattoos of proud head hunters…1 tattoo per head hunting trip undertaken..personally bestowed by the wife of the Ang( the Chief). And of course there is the whole cultural wealth of textiles, basketry, ornaments, weaponry and more.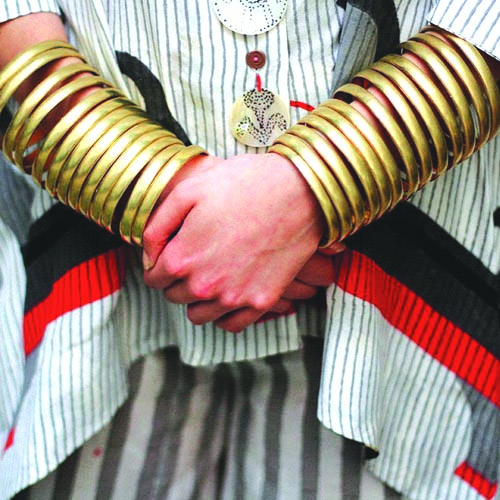 What did i come back with.. A sense of having touched something raw and timeless. Tattooed forever in my senses, inked with love. It was not my head but my heart that was hunted.
I share my Naga stories with you! (sic)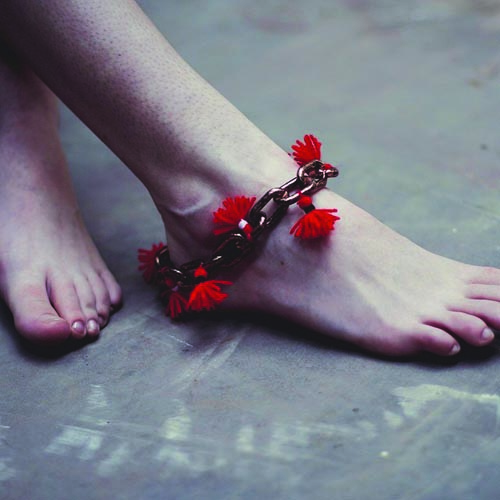 Join us on Instagram, Twitter and Facebook!
Comments
comments