During FDCI India Couture Week 2016, classical danseuse Manjari Chaturvedi's courtesan act at Tarun Tahiliani's show reminded us of Pakeezah's Meena Kumari. The sufi kathak exponent tells Karan Bhardwaj that courtesans were the ambassadors of fashion and entertainment and deserve due respect and lineage
At a fashion week where Bollywood stars rule the roost, it was a pleasant sight to catch classical danseuse Manjari Chaturvedi taking centrestage, merging fashion and heritage. In sync with the theme of Tarun Tahiliani's show The Last Dance of Courtesan, the sufi kathak exponent brought alive lost heritage of courtesans on ramp while models showcased designer's blingy bridal couture. For fashionistas, it was a surreal experience to watch two creative forms blending seamlessly without overpowering each other. We spoke with Manjari Chaturvedi post her performance about her larger project to revive 'lost dance of courtesans'.
How did this idea come up to present classical dance and fashion together?
I am doing various performances under my project The Lost Dance of the Courtesan. Tarun (Tahiliani) had attended one of my shows, which held in November last year. He was so impressed that he asked me to recreate something of that sort for his show. I appreciate his vision and confidence that he allowed one creative form to mingle with the other.
There's hardly any evidence or documentation on courtesans. How did you conceptualise?
There's no recorded history of courtesans. There were no videos of their dances. Even in films, we just have Umrao Jaan and Pakeezah. Frankly, both Rekha and Meena Kumari (protagonists of Umrao Jaan and Pakeezah respectively) were not trained Kathak dancers. So they couldn't have represented the dance, they just represented the character. I think the realistic time would have been in 50s or 60s to record documentaries on real courtesans. I drew references from books and paintings, available at British museums. We used grammar's elements like Darbar-e-Salami (salutation to the court) which represented their dance form.
Don't Miss: PR goof-up at FDCI India Couture Week 2016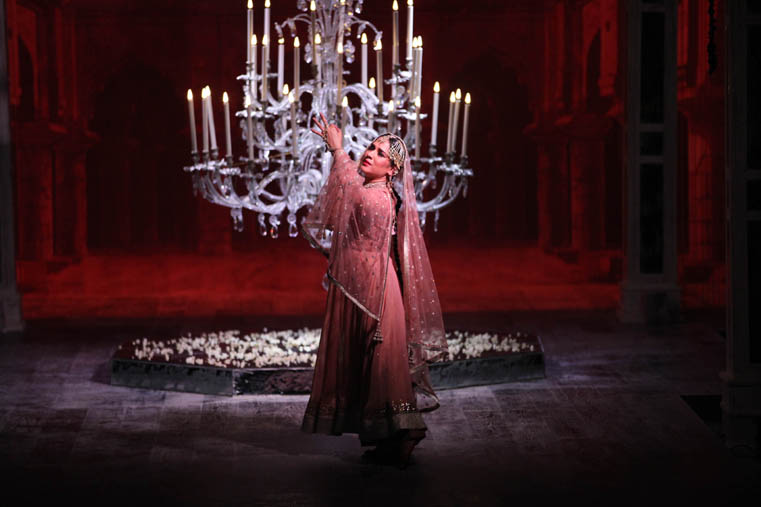 Wasn't it odd to fuse catwalk & classical dance?
When you do such fusions, you realise how art naturally flows into one other. In the end, it's all about a creative vision that cannot be described on a piece of paper. I appreciate choreographer Aparna Bahl for being able to pull off this task of having a classical artiste and models together. Models backstage were like 'we couldn't take our eyes off you and fear if we would make mistakes on ramp' (chuckles).
What is the objective of this project you have been doing?
We have lost heritage of courtesans, who were the ambassadors of arts and fashion in their time. They were the film stars because they were the only entertainers in that era. Jewelleries, outfits were specially designed for them. They carried style statement which represented art. Unfortunately, with courtesans, their art of singing and dance also perished because they were associated with social stigmas. They were 'fallen women', discarded by society because we could never perceive them as custodians of an art form.
Don't Miss: All is well between Pernia Qureshi & FDCI chief Sunil Sethi?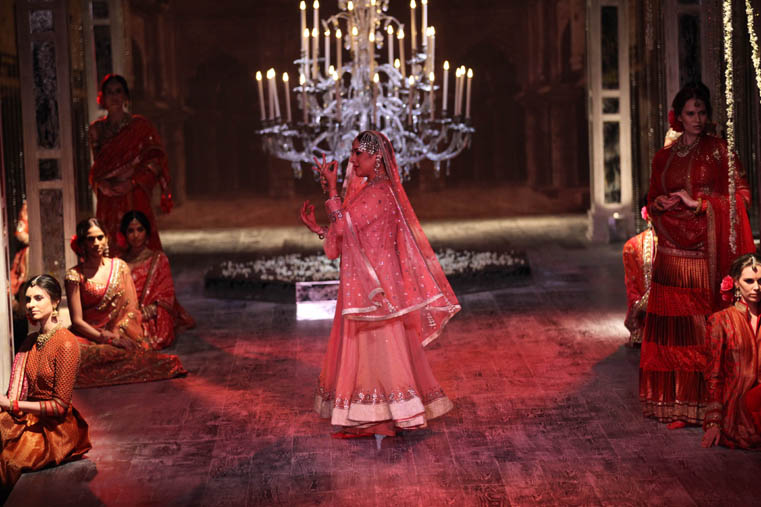 Some people have also criticised you taking up this project. Why?
The fact that I am receiving brickbats exposes our mindsets. Today, Deepika Padukone or Katrina Kaif wear mini outfits and say they have a right to wear whatever they want. Then why can't we allocate same logic to courtesans? They too have got a right to propagate their art. Unfortunately, we castigated them from society because of them being performers. I sense a lot gender bias there. Men who pursued arts are called Ustads while women were labelled as 'nautch girls'. The current generations of the erstwhile male court dancers talk about the family lineage with a sense of pride extolling the greatness of their forefathers as dancers in the royal courts. For instance, I hear them telling 'hamare family ke Ustad Gwalior Maharaj ke court me perform karte the (Our forefathers used to perform at the royal court of Gwalior). At the same time, the generations of the women court dancers live with a sense of shame never disclosing their lineage or any connection with the erstwhile courts. I believe that women have been far greater artistes than men counterparts. But this bias existed 200 years ago. Today we can perhaps relook at our own history.
Don't Miss: The Indian woman, who was told biking is not her game, sets record of touring 11,000 kms in 10 nations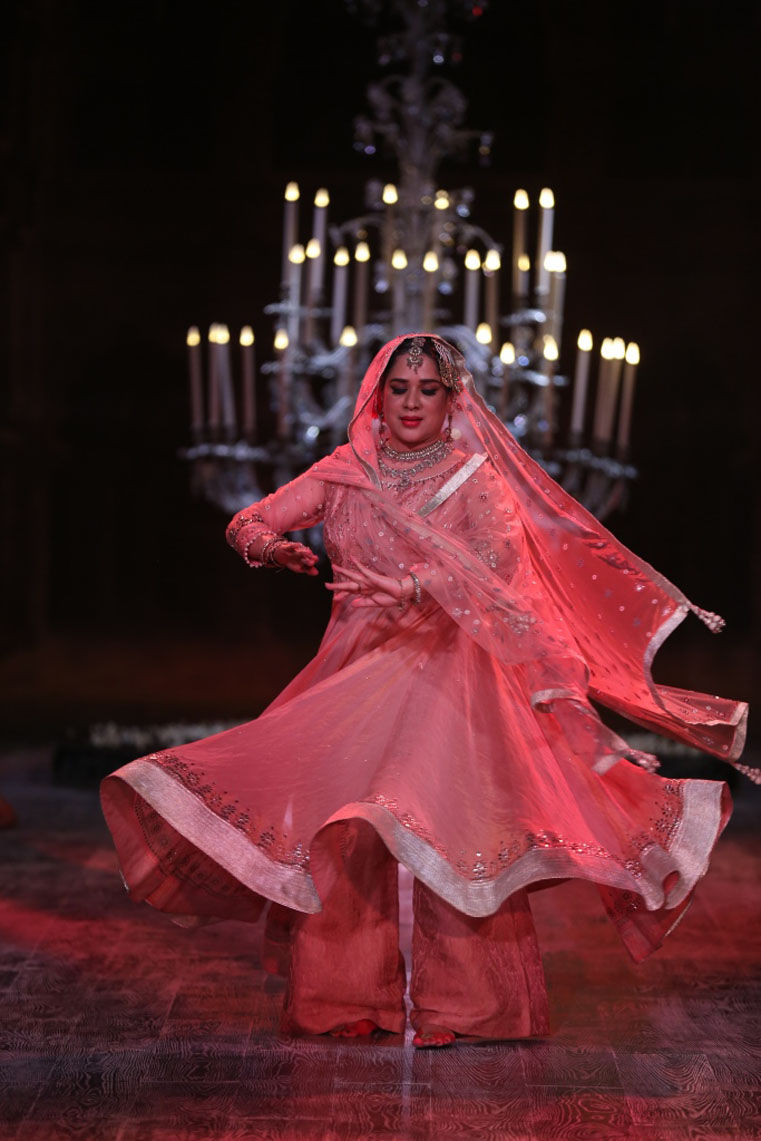 What is the present state of courtesans?
As far as I know, there are just three performers who are surviving in their late 80s besides Mubarak Begum, who recently passed away. I guess they are in different cities of Lucknow, Varanasi and Muzaffarnagar.
What's next?
I'm performing next at India Habitat Centre (New Delhi) on August 31. We are showing dance as well narrating stories of women behind them. The dance existed because those women existed too.
https://www.youtube.com/watch?v=xLeFfNidkUc&feature=youtu.be
Join us on Instagram, Twitter and Facebook!
Comments
comments