Indian handlooms, which comprised 50 per cent of the designer stock at Medusa, hold great promise in markets, says  Sonal Jindal, founder of the exhibition
It looked like a great fashion bazaar where Delhi's women hopped different stalls to pick their favourite outfits. But we were told it was a usual sight at fashion expo Medusa by Sonal Jindal where young and established labels showcase their latest collections to the customers directly. Clad in a beautiful blue gown, founder Sonal Jindal, patrolled with us at the venue and gave us insights. What's noteworthy is the fact that Indian handlooms have done great business at a time when reports of India's handloom export going down are surfacing. Excerpts from the interview:
How do you vision Indian handlooms in Medusa?
Indian handlooms represented almost 50 per cent of the collection showcased at the expo. We have designers and merchandisers from various parts of the country bringing in peculiar fabrics and rare embroidery work. In terms of business, cottons have always done wonders. In fact, I personally wear cottons for most occasions. We have designer Deepti Jain who did really well at the exhibition. Her outfits are made without any dye and are priced between Rs 4,000-85,000. Mumbai's Preeti Badiyani, who has been with us from last three editions, does pure cottons and jutes within range of Rs 2,500 only. With new initiatives like Make in India and fresh focus on Indian handlooms, I am sure people are moving back to their roots.
Don't Miss: PR goof-up at FDCI India Couture Week 2016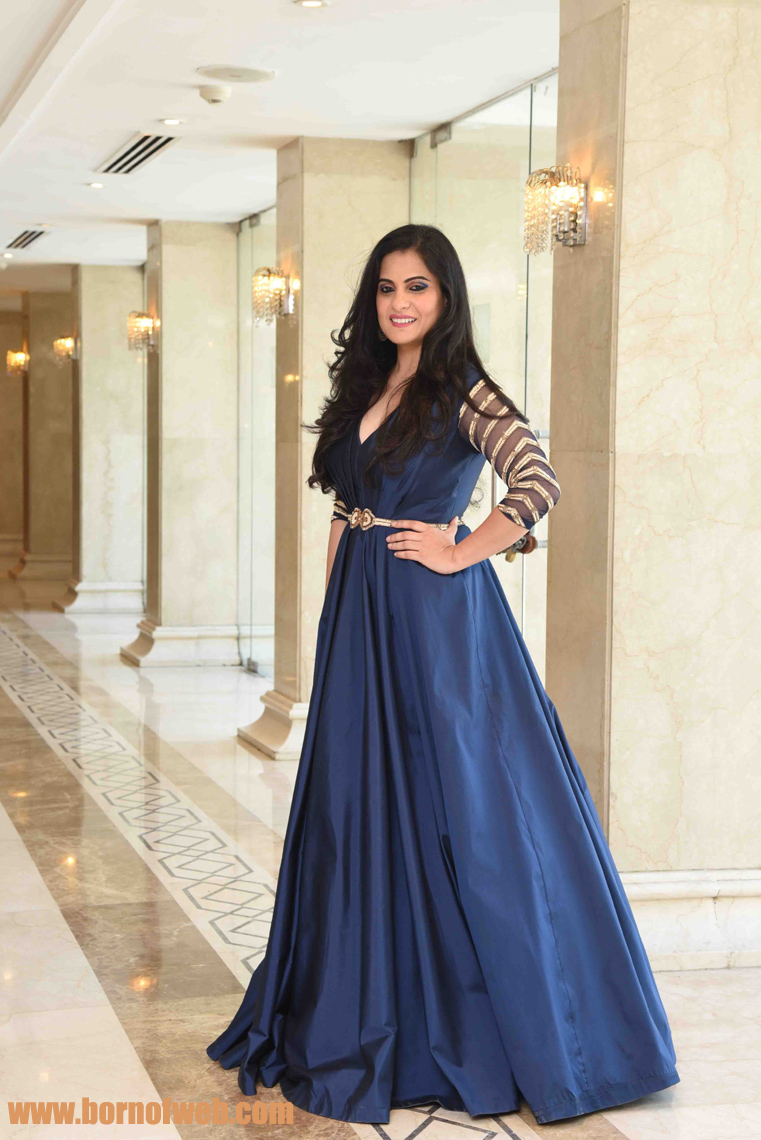 The number of footfalls at the exhibition is really high. How are you alluring fashionistas?
Today, most people don't like to repeat clothes. So here we chip in fashion that is reasonable, funky, trendy as well as detailed and immaculately structured. For those seeking luxury, we have premium fashion from upscale brands. Fashion houses from all over the world participated at the expo. I believe in pure 'retail therapy system' where all participating designers sell their stock that is valuable to the customers.
You have got designers from the US and Pakistan. What did they bring to the exhibition?
There have been many designers from abroad. But the one we really liked was Tamana Bali from Pakistan. Indians have always loved Pakistan's traditional wear as their cuts and embroideries are incredible. Bali's clothes were a hit because she does amazing mukaish embroidery on Dhaka muslin fabric. New York-based designer Tina Tandon, whose clientele includes the likes of Brooke Shields and Padma Lakshmi, also showcased her evening and cocktail wear.
Don't Miss: All is well between Pernia Qureshi & FDCI chief Sunil Sethi?
How do you retain participants?
The fact that our exhibiting designers are repeating and do not associate with other exhibitions in the town speak volumes about our commitment to their business interest. I have seen many of the stalls selling out their entire stock. Our sales are really strong which encourage participants from across the globe to take part at the exhibit.
Don't Miss: "Courtesans were film stars of their time"
Are you planning to go digital?
At present, we are not into e-commerce but we are looking forward to that in near future as e-commerce is really rising. Our marketing is Internet-driven mostly. We give a lot of emphasis to social media which give us immediate results.
Are you taking the expo to other cities as well?
We have expanded even in recession years. We branched out to Kolkata and Mumbai as well but Delhi is the strongest market for us. So we are sticking to Delhi this year. Here, the number of footfalls and therefore business is expanding on a satisfactory level.
COLLECTORS' ITEMS



Ladakh Art Gallery presented some interesting collectibles from various states. Most of the jewellery items and other intriguing accessories had fables behind them. Some of their pieces dated back to centuries. We loved traditional golden necklace from Maharashtra which is worn only on the day of wedding. There was another piece which is gifted by parents to daughters on their weddings in the state. Some unique belts from Gujarat's tribal regions were no less than valuable antiques. "We have beein business for decades. My father used to trade jewelleries in Ladakh. That's how my brand got its name," said the owner.
PICTURE GALLERY FROM THE EXPOSITION
Join us on Instagram, Twitter and Facebook!
Comments
comments