Amazon India Fashion Week-Autumn Winter 2017 commenced with a bunch of ace designers who showcased their craft in collaboration with weavers from Sally Holkar's The Handloom School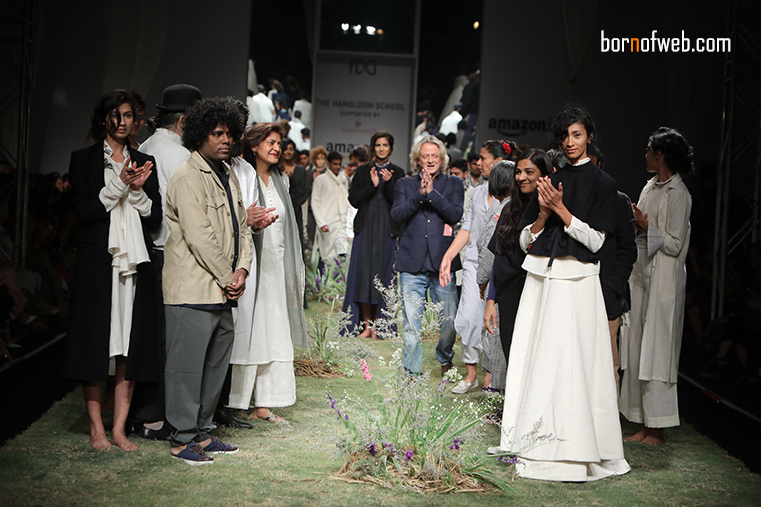 It was quite a buzz when textile minister Smriti Irani walked in to attend the opening show at the ongoing fashion week in Delhi. Clad in a Madhu Jain sari, the politician was seen raving about weavers and designers.  The opening show was a collaborative effort between FDCI and the Sally Holkar's The Handloom School where a total of 17 designers and fashion labels showcased their collections.
Raw Mango's Sanjay Garg told Born of Web, "Designers' role was kind of downplayed as we wanted to highlight the contribution of weavers and the importance of fabrics during the show. Moreover, it wasn't one designer show as the models donned multiple designers' stuff in one look."
Some of the participating labels included Akaaro, Antar-Agni, Eka, Good Earth, Neeru Kumar, Nicobar, Pero, Rajesh Pratap Singh, Raw Mango, Rohit Bal, Suket Dhir, Urvashi Kaur and 11:11/Eleven Eleven. The weavers were from 11 different states representing 11 different weaving techniques. Manish Pawar, one of the participating weavers told us, "It was difficult to cope with designers but with combined efforts, we were able to put everything together. We were traditional weavers but ever since we have joined The Handloom School, we have learnt different yarns and weaving techniques to make multiple designs." The weavers were happy to watch the models presenting the collection. They also faced some difficulties while dying on woolen but they knocked down the hurdles and were excited to see the result of their hard work of eight months.
Take a look of the collection below: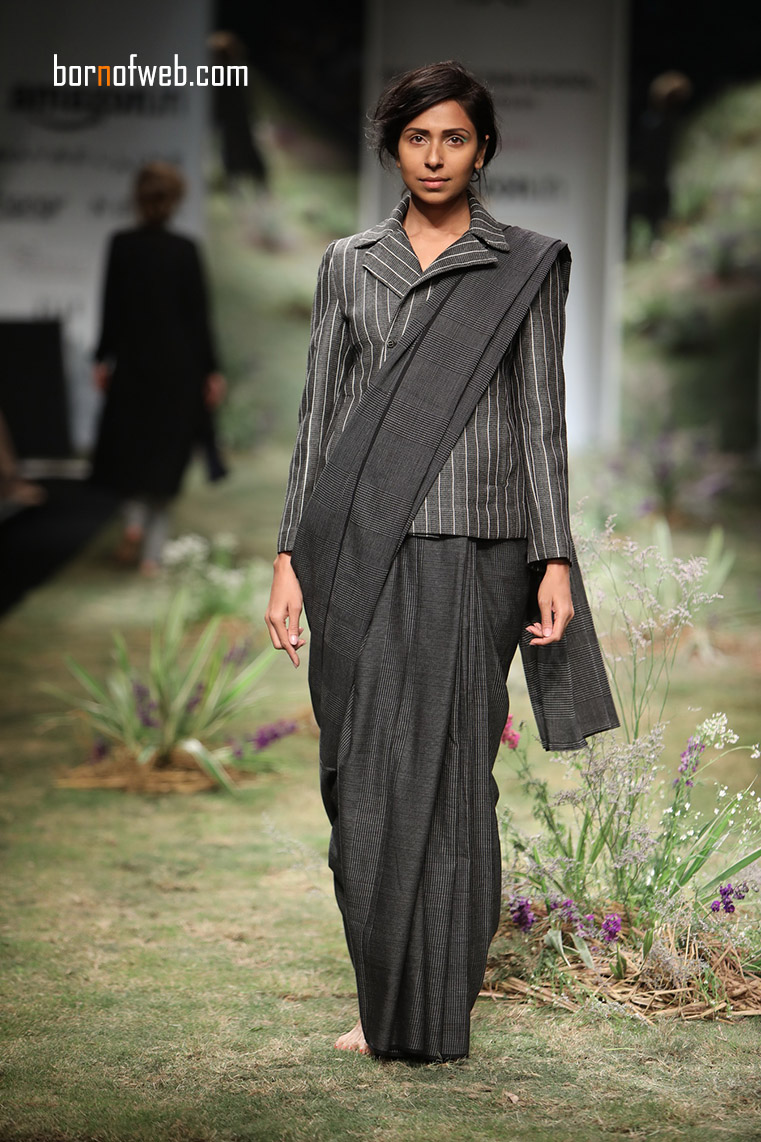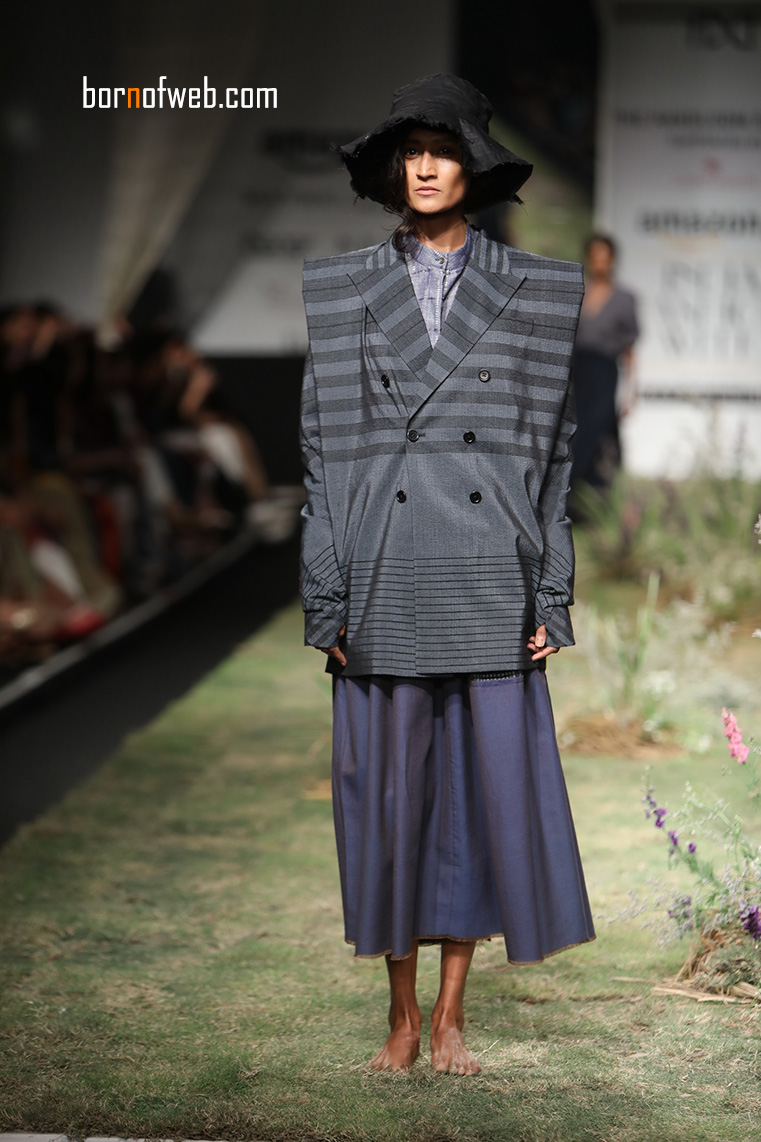 Don't miss- (Exclusive) Back then, it was challenge to convince designers to retail with us: Tina Tahiliani on 30 years of Ensemble India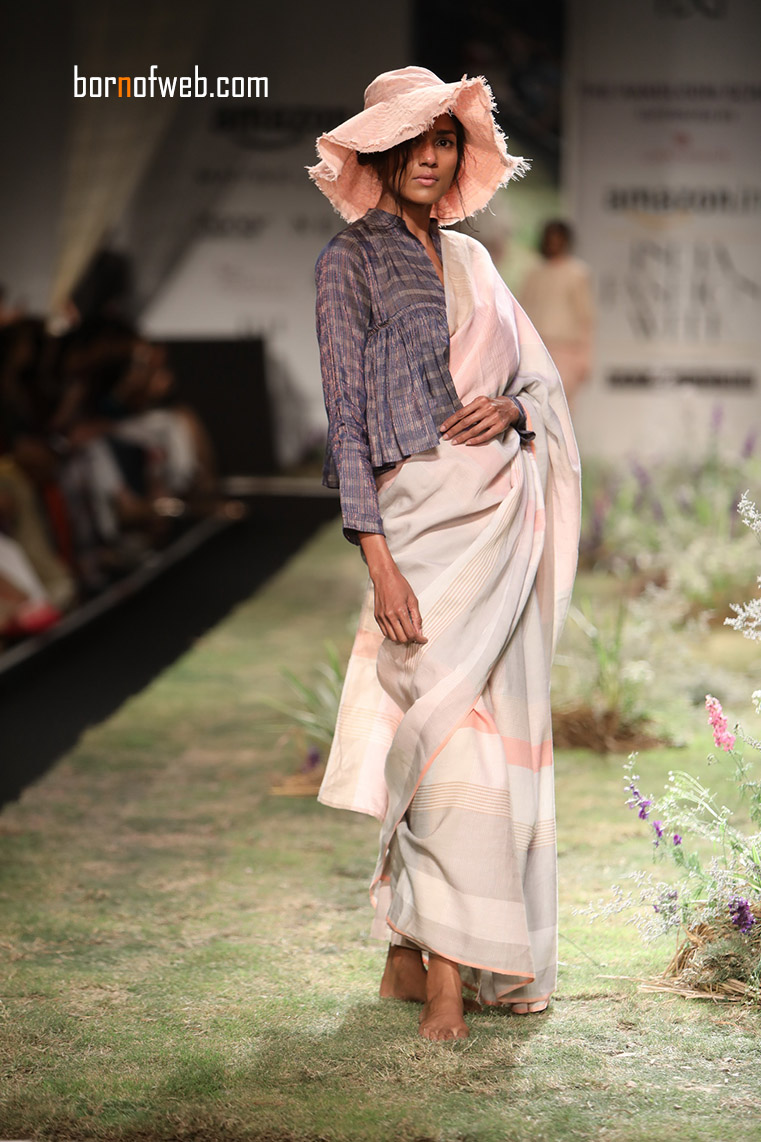 Don't miss- AIFW Finale Show: Front row guests, editors, models arriving last-minute debarred from entry!
Let's Connect!
Facebook: https://www.facebook.com/bornofwebIndia/
Instagram: https://instagram.com/born_of_web/
Twitter: https://twitter.com/BornOfWeb
Google Plus: https://plus.google.com/u/1/+BornofWeb
Pinterest: https://www.pinterest.com/bornofweb/
Comments
comments