An unconventional short film, Lovey Dovey is the cutest release for the Valentine's season. With sweet-nothings and slice of life, here's why you should not miss this one!
For all those who celebrate love on the special V-Day, and for everyone else who contemplates on what's so special about it, here's a movie that raises a toast to lovers perfectly! Lovey Dovey, an unconventional, unromantically- romantic short film by Adeeb Rais, stars Rajeshwar and Nidhi Singh. The movie shows journey of two survivors of an arranged marriage in a non-mushy setup as they grapple with awkwardness and ideological differences.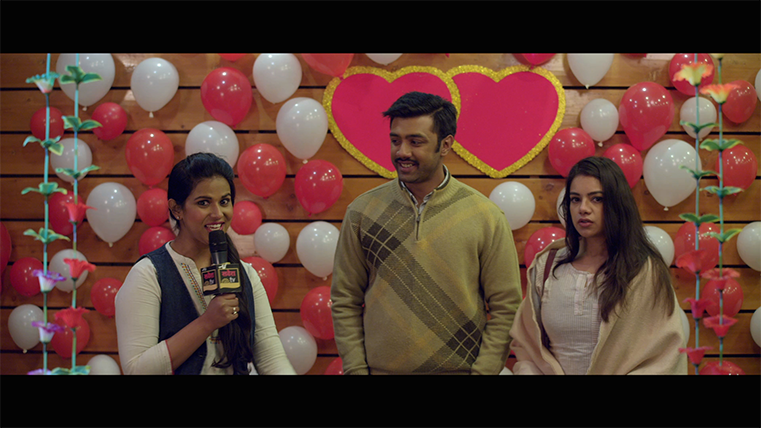 Don't miss- Contest Alert! Dear women, it's time to win chic dress
What makes it a perfect watch for Valentine's?– "It has cute moments, dashes of humor and some very trendy things for the audience to enjoy," says lead actor Rajeshwar. Keeping in mind the contemporary problems faced by the families of Defence force in the country, director Adeeb Rais intends to put light on these differences with a romantic-comic edge. "The goofy, soft army guy attempting to surprise and woo his wife while it all backfires at him makes for a cute rom-com, and gives the film a realistic, slice of life mood,"he says.
Don't miss- Valentine's Special: A perfect braided bun with celebrity hairstylist Asgar Saboo
Watch the full movie in the link below:
https://www.youtube.com/watch?v=lkule7h08bw&t=17s
Let's Connect!
Facebook: https://www.facebook.com/bornofwebIndia/
Instagram: https://instagram.com/born_of_web/
Twitter: https://twitter.com/BornOfWeb
Google Plus: https://plus.google.com/u/1/+BornofWeb
Pinterest: https://www.pinterest.com/bornofweb/
Comments
comments