"Humour is a way of life,"

-Nishant Suri, an engineer to investment banker to wedding photographer and now a stand-up comedian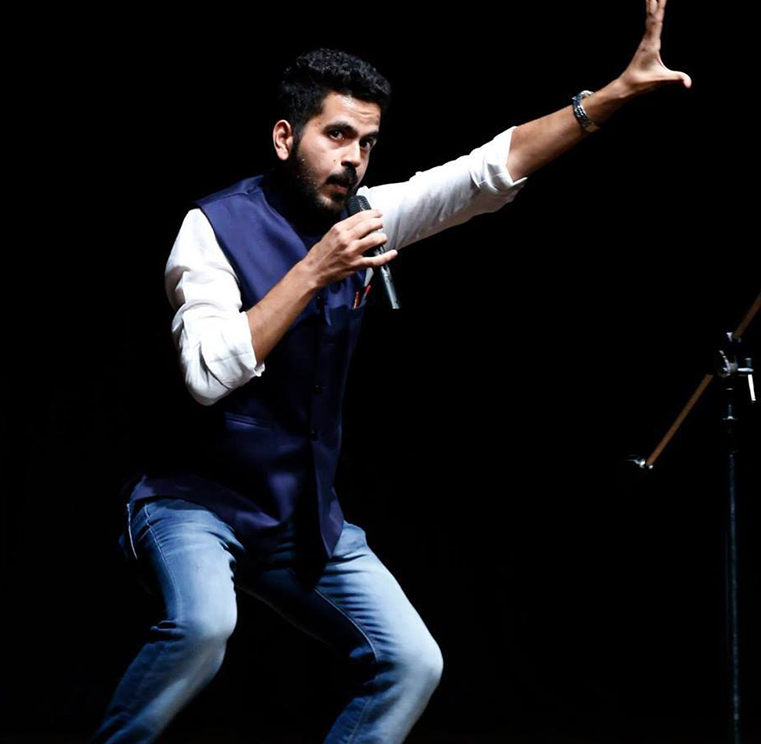 Out of sheer curiosity, we interacted with one of the 'top 5 up-coming Delhi Comedians' and discover his varied interests in life. A pass-out from BITS Goa, Nishant Suri faced a lot of mockery for studying engineering in a city like Goa. He was so used to it that he began making fun of himself for the same. In fact, his very first comic act per se was all about how much he studied in Goa and how much he drank.
"I joke about anything that catches my fancy, a lot comes from my own life. Mostly, I'm just ranting or mocking in my efforts to make people laugh. I am clearly not one of those comedians with intelligent puns," says Suri. He adds that he constantly thinks about exploring the 'kind' of sense of humour he has but hasn't been able to define it as such, so far. "I think it might be better this way. For me, humour is a way of life. There should not be any specification around it. People ought to possess a sense of humour for everything. It gives you the power to turn tragedies into comedies," is what he believes.
Over three years back, as per an article in Forbes India  stand-up comedy was 'finding it's feet in India'. Although the art-form has progressed over the years, both in terms of audience reception as well as in terms of the number of people coming out as stand-up comedians, Nishant feels three years is very little time for any art-form to flourish. "It's going at a good pace. But there's still a long way to go," he expresses, "It's only been 2 years that I have taken it up as a job along with photography. And I've observed people are still not used to all that we as comedians offer. The audience needs to be more open-minded."
He acknowledges the fact that comedy alone isn't enough to earn a living. So after three years of his depressing corporate job, he went ahead to follow his passion for photography because he knew he had a supporting family to back him. In fact he mentions, "It is only when people in my family and friends used to frequently tell me I'm funny that I started taking my humour seriously."
Sharing a few weird anecdotes from his performances, the comedian talks about how at a Comedy Club in Gurgaon, somebody from the audience walked up to him and told him, "I am also very funny. You should take some jokes from me." In another incident during one of his performances at Hauz Khas, a janitor, oblivious of a performance going on, started mopping the stage. "In moments like these, your spontaneity comes to very good use. The audience also enjoys such random gimmicks," says Nishant amusingly.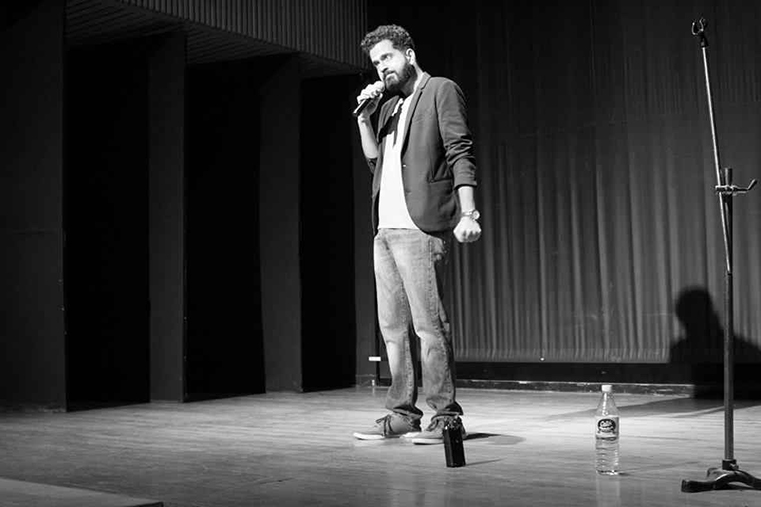 Here's to all such independent artists making their way through life by making people laugh a little, and live a little more. Cheers!
Let's Connect!
Facebook: https://www.facebook.com/bornofwebIndia/
Instagram: https://instagram.com/born_of_web/
Twitter: https://twitter.com/BornOfWeb
Google Plus: https://plus.google.com/u/1/+KaranBhardwajBornofWeb
Pinterest: https://www.pinterest.com/bornofweb/
Comments
comments