Backed by her illustrious journey of over 25 years in the Indian fashion industry, firebrand designer Ritu Beri refuses to slow down. She has now taken up a herculean task of renewing India's relationship with luxury. In a tell-all chat with Karan Bhardwaj, the diva talks about 'The Luxury Symposium 2017', young designers going global and her eternal obsession with Paris
It's a busy day at Ritu Beri's office. At 10 am, the designer's staff is juggling between multiple dossiers, phone calls, emails, lookbooks and some hand-picked dresses. To our surprise, Ritu arrives five minutes before the scheduled time of the interview. Yes, punctuality is rather an uncommon trait in the world of Indian fashion. "I'm ready. Let me know when you set up your cameras," she says with her ever-infectious smile, before fading into a room where a couple of her assistants are finalising last-minute details for her (recently held) fashion showin New Delhi. Her pet project The Luxury Symposium 2017 is round the corner where several eminent national and international experts have been invited to define modern India as a global luxury destination. "It's about India renewing its relationship with luxury," she says precisely. In this interview, the firebrand designer looks back at her illustrious career of over 25 years and what lies ahead for brand Ritu Beri. Excerpts:
What is the idea behind The Luxury Symposium 2017? Share your thoughts on India and luxury.
The Luxury League (Ritu Beri's NGO that's organising TLS 2017) is a passion. I have an illustrious board and it's an acclaimed 'think tank'. There is a belief that makes the world go around, 'one must give back and thus, replenish the source one receives everything from'. I endorse that belief wholeheartedly. 'The luxury league' was born of that belief… to promote our heritage of culture and creativity through luxury.
My desire is to open Indian doors to luxury brands from various countries, learn from the masters, make the voice of India dependable abroad, create an increased pool of knowledge and competence and eventually strengthen the influence of India in the global luxury industry. At The Luxury Symposium 2017, we believe that there is a boom of opportunities in India, waiting to be discovered by the global marketplace.
(Don't Miss) Delhi's crème de la crème attends Born of Web's first bash!
Yes, for sure, modern India can become for international luxury one day. History shows us that designers worldwide have been inspired by India. From YSL to Larcoix and Gautier, designers have done a lot of work inspired by our rich culture and heritage. Indian textiles and fashion reflect splendid past and also cater to the needs and requirements of the modern times.
India is renewing its relationship with luxury but it is not new to luxury. It has a rich tradition of luxury since the times of the maharajas. In fact, the royalty and their tales, influence many cultural ideals of luxury. Even today, the palaces of Rajasthan, now converted to heritage hotels like the Udaivilas, serve as fine examples of Indian luxury. Most of the religious text such as Mahabharta are set in the times of prosperity and describe a rather opulent lifestyle.
RITU BERI NAMES THE MOST STYLISH MAN IN THIS QUICK RAPID FIRE:
https://www.youtube.com/watch?v=v1pMX-0a0Lk
What do you make of young designers like Rahul Mishra who are going global and creating waves in Paris especially?
I would say that Indian designers have made a mark in the world and are establishing themselves in this industry. Fashion Industry is growing at a rapid pace with international developments, such as the India Fashion Week gaining popularity and annual shows by fashion designers held in major cities of India. Indian designers are at nascent stage as far as international market is concerned. Our designers are constantly showcasing in various fashion capitals of the world but for a designer to be taken seriously in the international market, he/she should be consistent and should prove themselves each time in showcasing their respective collections and be around each session.
(Don't Miss) Kalki Koechlin: I have always had to explain myself how I could be so 'foreign' in my skin colour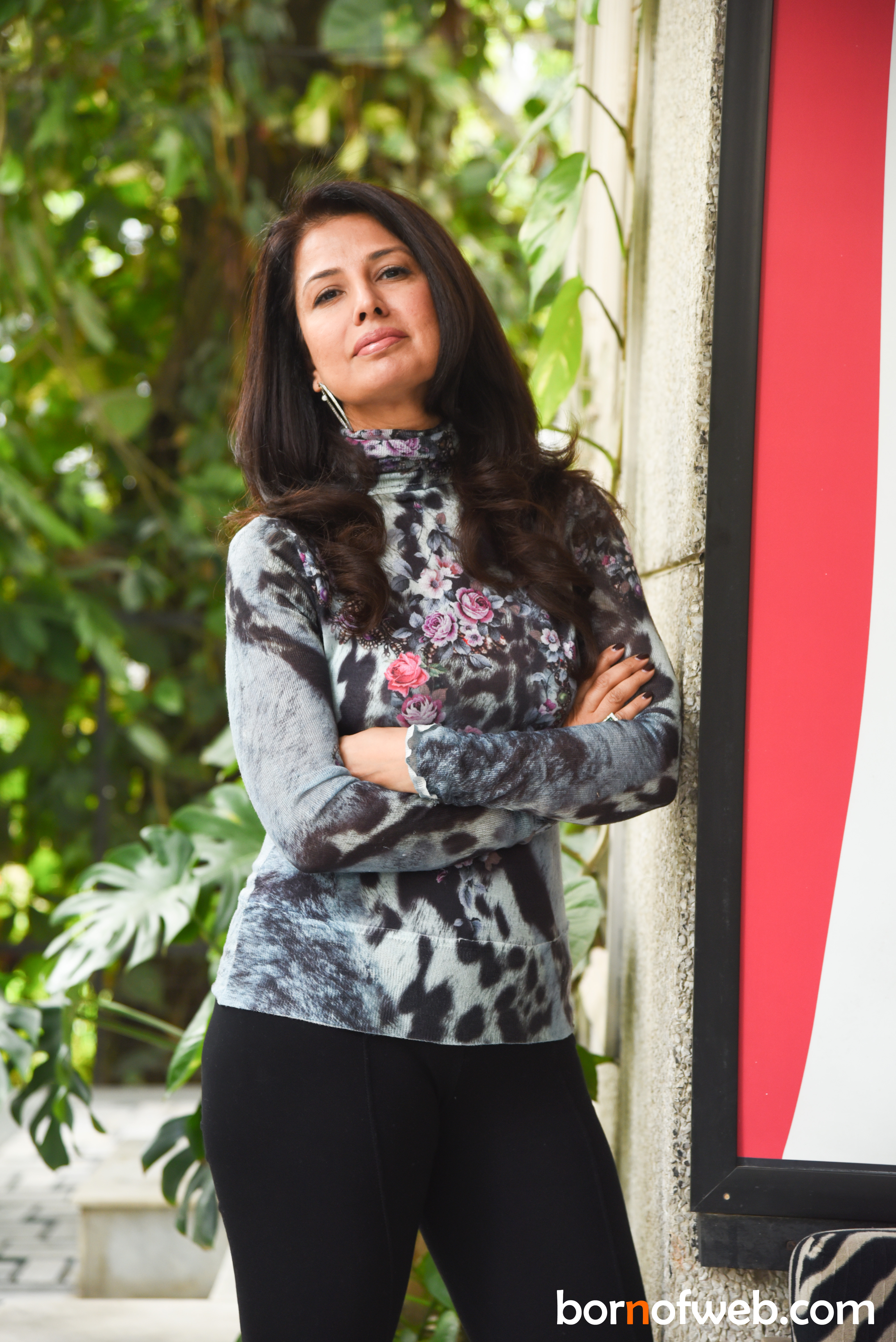 You have had marvellous 26 years in the fashion industry. How does it feel?
It feels great! Today I have come a full circle and know what I should do and more importantly what not to do. In the past twenty six years, I have chased my dreams and worked on ambitious projects. I have been lucky to experience the world of fashion in India and abroad.
Mine is a world of colour, pattern & shape, texture & touch; a world of imagination and creativity. It penetrates my whole existence. The world is still my oyster and I appear to have succeeded in prizing it open just a little. I still have a lot to achieve. I love taking risks and like to follow my own path. I'm a perfectionist and aim at achieving the impossible, always.
Who do you consider your biggest strength?
Being my compassionate self and never let life stop me being real, as I'm today. I never give up and the term 'impossible' does not exist in my vocabulary. That's my greatest strength; second to me is my amazing family and my daughter Gia, of course. My parents have always been the biggest support. They have always backed me in all my decisions; they always had full confidence in me and encouraged me to follow my dreams. Today my husband is there like a rock in my life and he makes it all seem a piece of cake for me.
Don't miss- Shovana Narayan: My life is influenced by lessons of Gita
You were the first designer to head any French design house (Jean-Louis Scherrer). At that time, you had no role model to follow. How did you cope with the challenge? Tell us about your mentors in those days.
Mine is a story of a young Indian fashion designer who dreams and aspires to conquer the huge global fashion world in Paris. My obsession with Paris and the desire to go beyond the usual is what got me on this crazy journey. Paris, well, represents the French Capital's illustrious past and it also stands for the grandest there is in the world of luxury.
I was the first Asian to head a French fashion house. Back then, not many Indian designers had even done shows in Paris, and for an Indian designer to be heading a French fashion house was an impossible dream. It was an incredible experience. My work has been a blend of India and the West. India has always been my inspiration. I presented India to the French and blended a bit of French in my Indian work.
For me, it also began with Francois, Francois Lesage. Even before I knew him, if a genie popped out and offered me one wish, it would be to hear stories of fashion from the past, in Lesage's words. I learnt a lot through him. He was my mentor and a complete lesson on the global fashion industry. We have had an eighteen-year-old association.
One can learn a lot from him, especially teenagers. They should learn to think big and be hugely experimental. There should be no limits and they must push the envelope.
Would love to retell story of Radha from Indian mythology: Namita Gokhale, JLF co-founder & author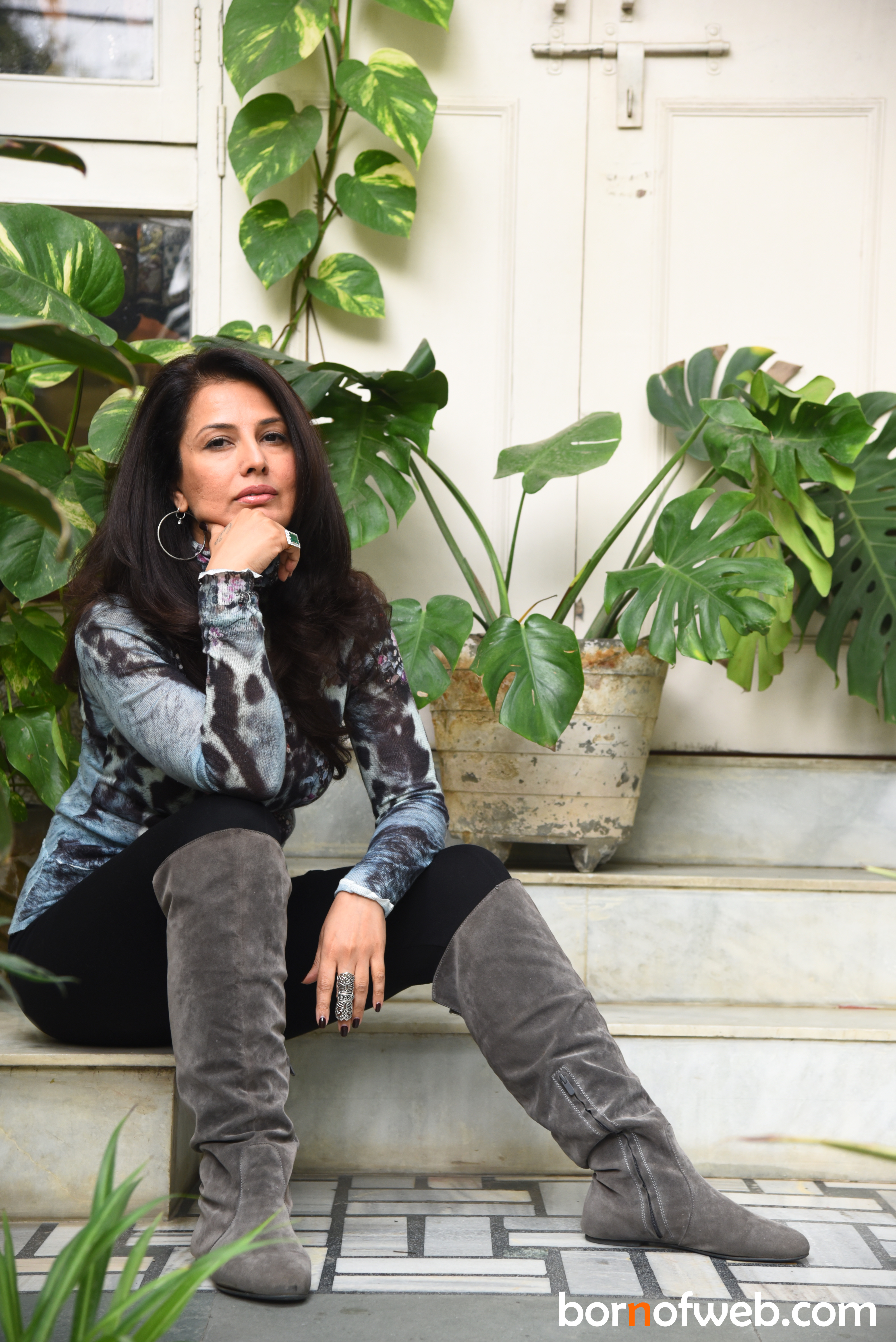 How has fashion evolved in the last two decades? Where do you see it heading?
I'm proud to see the growth of Indian fashion industry internationally. The Indian fashion Industry has undergone a tremendous metamorphosis since I joined the industry back in 1990. Fashion was only a diversion for small elite. Initially fashion was more to do with rituals, like dressing for a wedding, festival, etc, but now it's more about being well dressed all the time. Now people are conscious about what to wear. They want to look good even when they wake up in the morning, which is fantastic! India has been a constant source of inspiration internationally.
This industry is coming at power to be one of the major contributors in the economic growth of the country and is a profession where experimentation taking risk and following one's own passion are the key to success.
As a creative person, what keeps you motivated?
I am a dreamer, I enjoy impossible situation, I put all my efforts to bring challenges to reality. My work is a great moment of dream for me. I love taking risk and like to follow my own chosen path. I try to be a perfectionist and aim at achieving the impossible, always. I believe that every new day comes with new ideas, aspirations and dreams.
Today after 26 years I still love my work and enjoy fashion immensely. I have always been supported and backed by my parents and my passion for design has helped me achieve whatever I have got till now. For a successful career one should be self-motivated and have full confidence in oneself even if it includes breaking the norms. I have learned a lot and evolved tremendously as a designer and even more as a person.
This interview is part of Born of Web's exclusive interactive series, Women Achievers' Diary, in association with Tantra by Ratna Jain. Know more about the series here!
Let's Connect!
Facebook: https://www.facebook.com/bornofwebIndia/
Instagram: https://instagram.com/born_of_web/
Twitter: https://twitter.com/BornOfWeb
Google Plus: https://plus.google.com/u/1/+BornofWeb
Pinterest: https://www.pinterest.com/bornofweb/
Comments
comments