Jaipur Literature Festival co-founder Namita Gokhale is a serial risk-taker and all her gambles today seem to have paid off. From starting a Bollywood magazine in the late 70s to promoting regional literature through translations, the ace writer is committed to make Indian literary scene more and more democratic. Over to Shilpa Raina
How can one turn adversarial circumstances into a personal triumph? Learn it from ace writer & festival director Namita Gokhale. As a young woman, she was passionate about academics, but was ultimately thrown out of the college because she wanted to study modern Indian literature as an alternative to Geoffrey Chaucer, known as the father of English literature. "It just happened because of some strange nun and a strange set of circumstances. I wasn't even a graduate then," recalls Namita, as she sips her tea while sitting comfortably on a couch of her tastefully designed drawing room.
Namita, author of over fifteen novels and co-founder of the much-celebrated Jaipur Literature Festival doesn't need any introduction. But what needs to be told is the story of a woman who has learnt pivotal lessons of life through the losses she faced, but never allowed them to hijack her ambitions and ideas. So, when she was robbed of her graduation degree, she published a film magazine, Super, from Mumbai in the late 70s. "My career plans had been unhinged by that action. People might have responded to that situation in different ways but I decided not to go to the varsity," she says.
Would love to retell story of Radha: Namita Gokhale confesses in a Rapid Fire Round:
https://www.youtube.com/watch?v=u-ACyViLMjk
When she started the magazine, the term Bollywood wasn't even coined. Her friends and acquaintances thought she had gone mad because the only thing that fuelled appetite of readers, regarding films in 1977 was parallel cinema. "But I loved Manmohan Desai… I loved the fact that actors like Zeenat Aman, Parveen Babi and Shabana Azmi had brought a new set of resilience even to the image of Indian women. It indeed was a creative phase of creativity and I didn't see any contradiction as to why everybody had to be serious at that time," she adds.
Don't miss- Shovana Narayan: My life is influenced by lessons of Gita
However, in 1982, the magazine had to be shut down. But then, Namita had already chosen her next course of action i.e. her debut novel Paro. The novel not only became a best-seller of that time but is even remembered today for its bold content. After that, she launched Yatra Books along with Neeta Gupta and started promoting translations of vernacular literature. Namita has always been a staunch supporter of Indian languages and this publishing house has been one of the several endeavours that she has engaged in promoting the voice of regional literature.
"I love the kind of publishing we do there. We majorly do translations. Indian regional languages are very important to me and I think each of them is such a treasure house. Indian languages have huge heritage and strong lineage of literature behind. They also have grassroots and popular roots and (are invested with) folklore in them," she says. "It is really good that we are getting translations in English, but what we really need is translations across Indian languages so tomorrow you can read Malayalam in Marathi. We need to be proud of all our languages, including English," she adds.
(Don't Miss) Kalki Koechlin: I have always had to explain myself how I could be so 'foreign' in my skin colour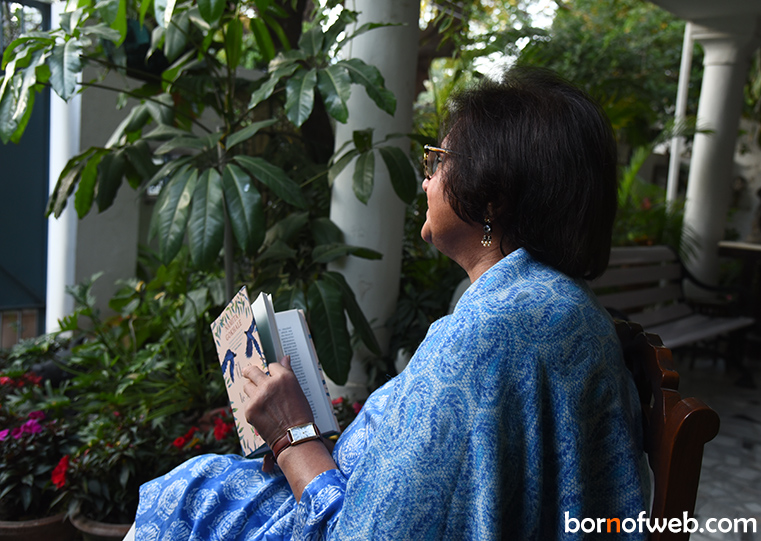 Small and humble beginnings like these have led to the creation of an institution like Jaipur Literature Festival, which she co-founded with William Dalrymple. "Well JLF, like everything, else happened with a series of synergies and coincidences. In 2002, I had helped ICCR to do a festival, Indian International Festival of Languages. Here, one of the things that I tried to do was bring Indian writing to English language together with diaspora writings," she says. "There was an expression of hurt and assertion by the Indian language writers because English writers thought that they were special at that point. Salman Rushdie had written that the best writing in India was happening in English and, which of course, was his opinion and probably true at that time. But not entirely true… I must say," she adds.
Don't miss- Want to see a better future for weavers: Vidhi Singhania, Textile crusader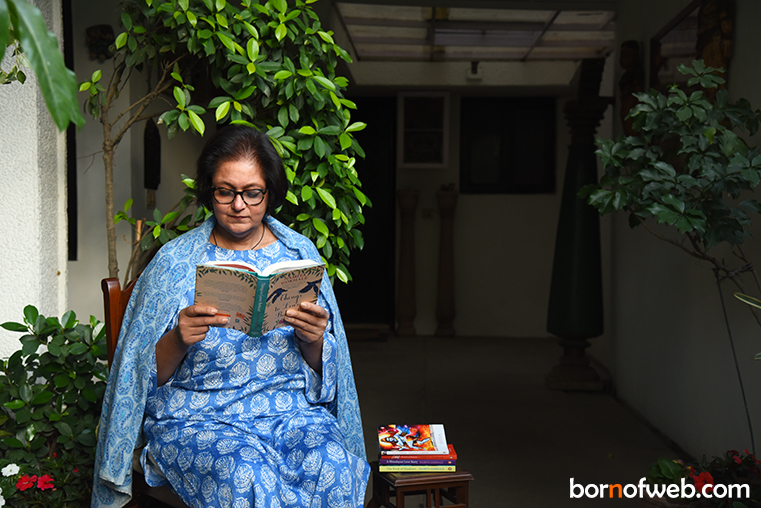 It was during all these activities and conversations that she came across Jaipur Virasat Foundation, and eventually launched Jaipur Literature Festival, along with William Dalrymple. After lukewarm response initially, the festival began to grow by leaps and bounds, especially with the takeover of Sanjoy Roy's Teamwork Arts in 2008.  "We three (Namita, William & Sanjoy) have a natural partnership because each of us brings something the other doesn't have," she points out.
While they have successfully built an institution with this festival that has now spread its wings to the US and Australia as well, Namita is all game for literary gatherings happening at a frantic pace in our country. "Most of the festivals are done by people who love literature. I feel the more self-expression we have, the more thought will flourish, and different ideas will come through. Small festivals come with their own pleasure," she says.
Don't miss- There's no fun without competition in business: Mallika Jain, founder, Fashion Capsule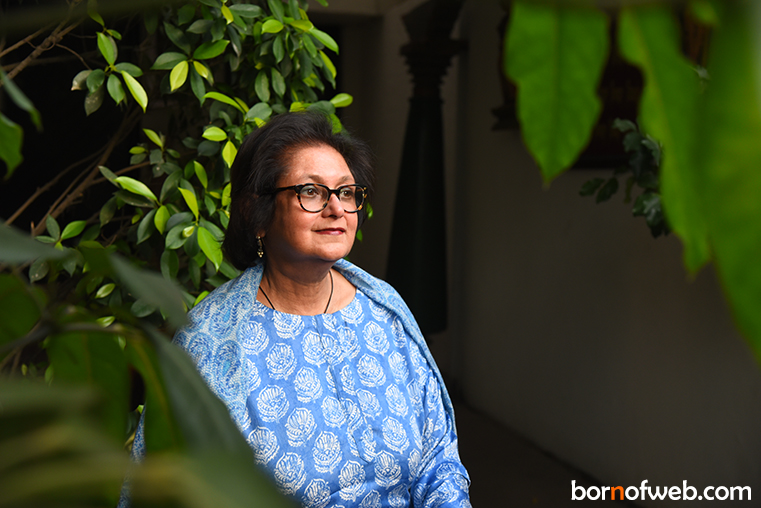 Last year was special for Namita because of her latest novel, Things to Leave Behind. This novel is a departure from her other writings because she has narrated the story like a 'third person'. And, she admits it was a tough task to write in the third voice. Namita understands the growing scepticism around publishing industry in the wake of tech-driven writing and communication tools. But she is an eternal optimist. "When I was a child people would say novels were bad, then came a time when they would suggest comics weren't good for people. I think, this deep suspicion of every evolving literature is an old story," she says.
"We all are each other's story," she concludes fittingly.
This interview is part of Born of Web's exclusive interactive series, Women Achievers' Diary, in association with Tantra by Ratna Jain. Know more about the series here!
Let's Connect!
Facebook: https://www.facebook.com/bornofwebIndia/
Instagram: https://instagram.com/born_of_web/
Twitter: https://twitter.com/BornOfWeb
Google Plus: https://plus.google.com/u/1/+BornofWeb
Pinterest: https://www.pinterest.com/bornofweb/
Comments
comments