The Honor Magic is futuristic in many ways
Honor is constantly exploring new technology applications. Exclusively meant for the China market for now, Honor Magic breaks new ground by incorporating artificial intelligence designed to understand and analyse users' data in order to provide intelligent interactive features.
Powered by a Kirin 950, the smartphone features a 5.09-inch 2K AMOLED curved screen. The device also sports a stylish and ergonomic design, with a 3D curved glass body.
Designed to support a more intuitive mobile user experience, the Honor Magic boasts intelligent sensor and recognition technology. The WiseScreen sensor enables users to unlock their phone by simply picking up and looking at the screen, the display will automatically turn off and the screen will lock when put down or put in a pocket.
The FaceCode intelligent recognition feature, on the other hand, ensures total privacy by only revealing message notifications to the pre-registered face. To further improve user experience, the devices houses the Honor Magic Live system, which anticipates users' needs and facilitate their daily lives by offering a whole host of predictive information. The Honor Magic Live system is, for instance, able to formulate a range of customised recommendations based on users' social conversations via instant messaging apps– conversations revolving around movies will trigger blockbuster recommendations.
Honor Magic's Smart Display proactively retrieves and displays practical information, anticipating users' need. For example, ordering a cab with Honor Magic will trigger the driver's license plate number to be displayed on the screen. To make it a truly round-the-clock companion, the mobilephone uses Huawei Magic Power, a revolutionary proprietary speed charging technology, which recharges 70 per cent of the battery in 20 minutes, and 40 per cent in 10 minutes.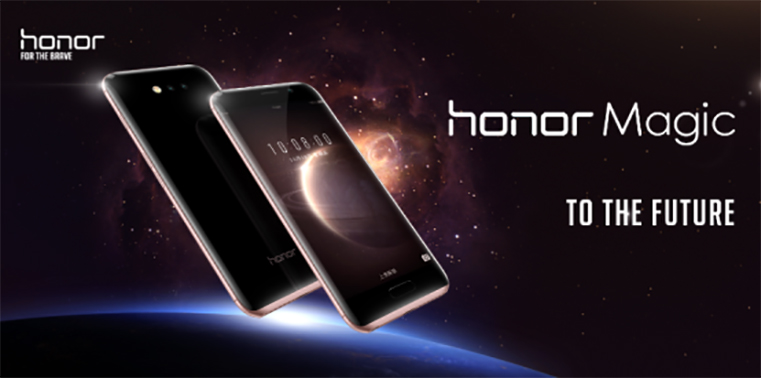 "The Honor Magic encapsulates our commitment to cutting-edge innovation and technology," said George Zhao, president of Honor. "Through this launch, we at Honor are telling our fans around the globe that we are genuinely committed to challenging ourselves and willing to disrupt the status quo to ultimately be able to bring the best mobile-internet experience to them."
Let's Connect!
Facebook: https://www.facebook.com/bornofwebIndia/
Instagram: https://instagram.com/born_of_web/
Twitter: https://twitter.com/BornOfWeb
Google Plus: https://plus.google.com/u/1/+KaranBhardwajBornofWeb
Pinterest: https://www.pinterest.com/bornofweb/
Comments
comments