Planning a getaway? Steer towards Alwar Bagh by Aamod! It's a great property close to serene lakes and untouched wildlife. By Rashima Nagpal 
We live in a country where cultures transit with every 100 kilometres. Either through cuisine, or some art form, or simply through its landscape, every state, every city is marked by its own individuality. If Goa for us is all about sand and beaches and cheap beer, then Rishikesh would be so much about the Ganges and tranquility. A trek to Triund has its own charm, and so does a ferry ride to the Elephanta Caves. All such places can only be compared in terms of subjective preferences and experiences. Otherwise there's no one way to tell one better than the other.
Talking about the state of Rajasthan, the lovers of the Pink City are as many as of Udaipur, Jaisalmer or Jodhpur. Soaking in the view of the rising sun from Nahargarh or the true-blue spectacle from Mehrangarh, this state of the royals is every traveler's delight. The capital city of Jaipur has been a weekend getaway for most Delhiites as its merely a 4-hour drive. As an alternative, one might try hitting off the Delhi-Jaipur highway and drive towards Neemrana and further towards Alwar and Sariska. Yes, there's the Neemrana Fort but also there's a 6-story deep Baoli (filled with the chirping of parrots) that you'll find on your way. Once you pass through the city of Alwar and move towards Sariska National Park, a simple yet beautiful driveway is sure to enchant you. Soon you'll find Alwar Bagh by Aamod, a resort that we stayed at on our two-day getaway, on your right.
Baoli at Neemrana:-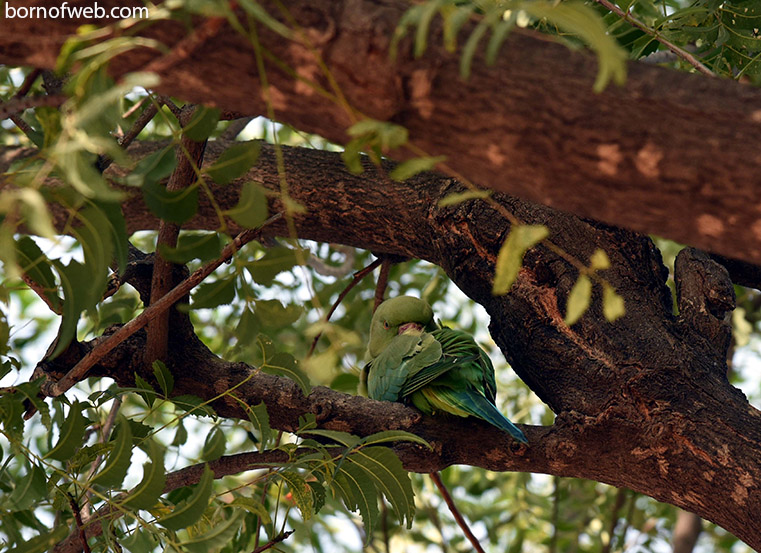 Surrounded by the Aravali Mountains, Alwar Bagh by Aamod has been built in Rajasthani heritage-style. The lush green lawns leading to palatial rooms not only add to the opulence of the property but also create a pleasant green atmosphere. The resort is spread over seven acres with a total of 37 rooms in 4 sections- Rawala, Jaigarh, Bhanwar Villa & Gulab Villa. The restaurant is called as 'The Colonial' and serves multi-cuisine.
The head chef at Alwar Bagh by Aamod talks about the kind of food they serve:-
https://www.youtube.com/watch?v=UNNYhkyAplU
The MD of Aamod Resorts, Gaurav Jain, goes on to tell us about the unique facilities available at the resort. "People usually come here on weekends to spend quality time with their families or friends and make the most of what the resort has to offer. During the wedding season, the resort becomes a vibrant host to celebrations and functions," he says. While the delicious food will make you feel the warmth, the adventure sports at the resort will make sure you have enough fun while you're out there. During your entire stay, the one thing that will constantly make your heart feel content is the quaint.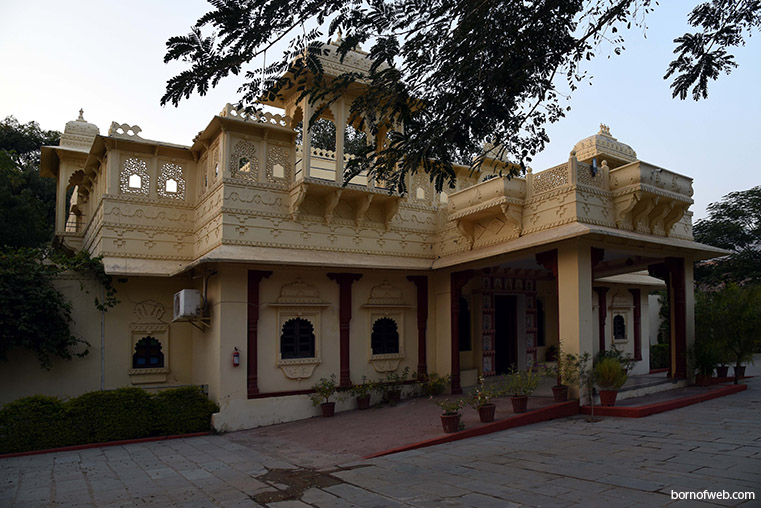 While the famous Sariska National Park is only a few kilometres ahead of the resort, the lesser-known Sariska Lake, which is a viewer's delight, is also a 15-minute drive from there. One can also make for a mini trek towards the Aravali range (while being wary of the Monkeys and Langurs of course). All in all, with this trip, you're bound for an enjoyable, hassle-free experience.
Let's keep exploring!
Let's Connect!
Facebook: https://www.facebook.com/bornofwebIndia/
Instagram: https://instagram.com/born_of_web/
Twitter: https://twitter.com/BornOfWeb
Google Plus: https://plus.google.com/u/1/+KaranBhardwajBornofWeb
Pinterest: https://www.pinterest.com/bornofweb/
Comments
comments