Cafe Delhi Heights ups the ante in DLF Mall of India with its super classy interiors and delicious cuisine.
Team Born of Web samples the fare
For foodies in the National Capital Region, Cafe Delhi Heights is already a known destination. Its cuisine and
classy decor have lured many in the last few years. But when a restaurant such as this, with a set reputation, opens multiple outlets, consistency is hard to maintain. Cafe Delhi Heights is of course an absolute exception. With its standard raw decor and fun menu, the newly opened outlet in DLF Mall of India at Noida is just what the region needed. The cherry on top being that the charm of the place seems escalated despite some major additions and subtractions in the menu.
Only a couple of weeks into its opening, the restaurant was bustling with visitors. Long queues stood at the entrance and even we had to wait for a good 15 minutes to get our hands at a table for two. Once inside, the crowd made absolute sense as the ambience was welcoming, fresh and full of activity.
Quench your thirst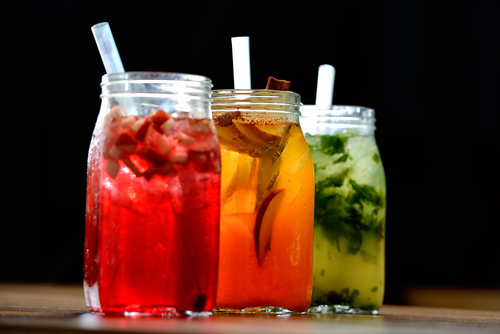 They are yet to procure liquor license but their mocktail menu is nothing short of awesome. Brilliant innovations and the perfect blend of flavours give the mocktails a refreshing feel while being unique and chilled too. They have a huge variety in terms of drinks which they serve on a sharing basis too in smaller glasses. Pretty cool, right? So if you can't finish a whole big (and we mean really big) glass, there's provision for a smaller size serving too. Our recommendation however is Paan Day. A speciality made with a mix of freshly muddled paan leaves and a sweet and sour mix. While this is a refreshing drink, we would suggest you don't mix it with your food as that would mess up all the flavours. Do try their Ginger concoctions too, they're truly amazing.
Sniff, sip, start!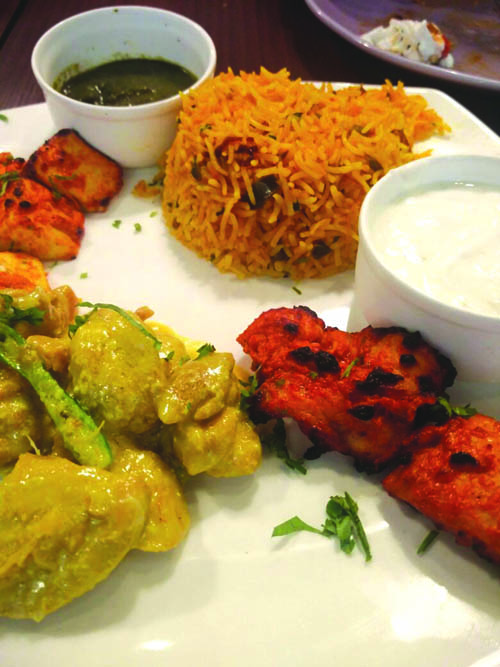 Don't Miss Review: Molecule, Gurgaon, is the coolest of them all!
Cafe Delhi Heights is a food haven and this outlet in specific offers you much more than the others in town. With a special menu only limited to Noida, CDH hopes to fill the gap of "no alcohol" with "more food". And it works! We're not much for soups and starters as they're filling and leave no appetite for the main course. Though, here we made an exception and went for the Home Style Tomato Soup and boy, weren't we glad! Yum is the only word that describes this extremely light and flavoursome soup. One can almost feel each flavour separately as you devour the soup sip by sip.
For starters we kept it light with a small portion of Raw Papaya Salad. It's too spicy to handle (and I'm a chilli eater). The Sweet Potato Cheese Dabeli with Chickpeas Chaat is a better option to go with. For non-vegetarians, the Amritsari Machhi Ministeaks with Mango Mayo Chutney is a must try.
Foodie, much?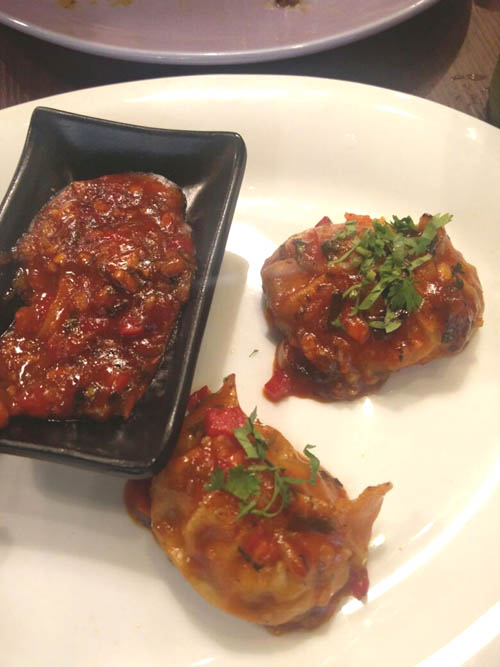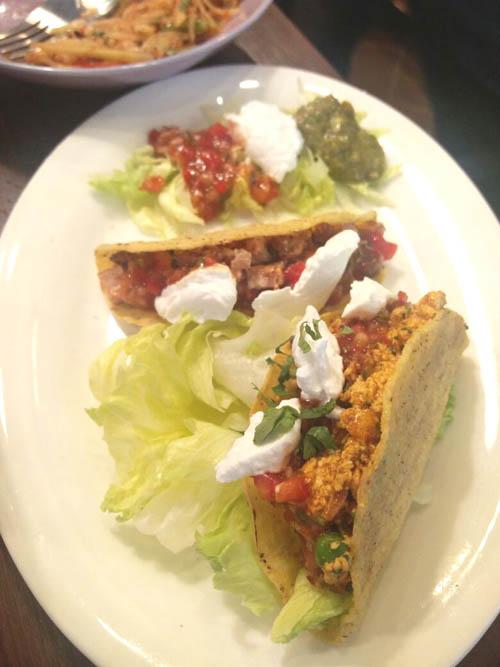 Now let's get to the real deal. The main course! Tacos, both, with chicken and with cottage cheese were not exciting. The chicken ones lacked flavour while the vegetarian ones tasted like homemade paneer sabzi. Then came the Italian bits. The pasta and risotto have been given a Thai twist. Try it if you are willing to experiment with the platter.
Don't miss the Noida special menu. The Kashmiri, a dish that promises to be Kashmiri in every way with your choice of meat or veggies, raises your expectations very high. It tastes good but obviously misses genuine Kashmiri scent. However, a MUST try is the Kohlapuri Curd Chicken. A finger-licking dish that you just won't get enough of.
Sweet tooth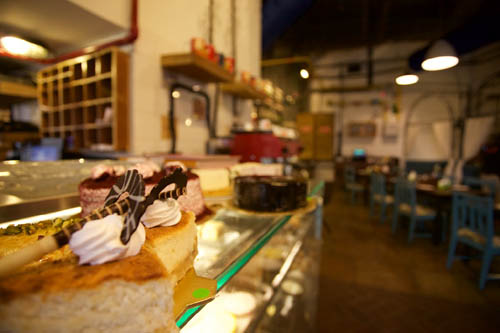 The dessert section is a delight as they have their in house bakery. The Tiramisu is irresistible and if you're a sweet person, just plunge into their bakery. It gives Big Chill a tough competition.
Verdict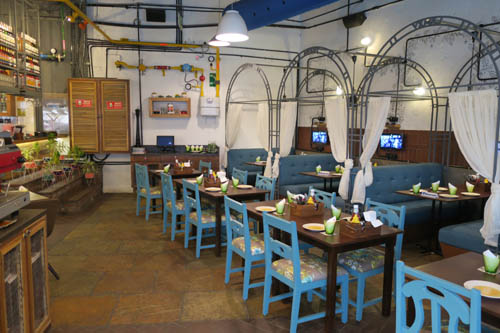 Overall, Cafe Delhi Heights is the place to go to when you want to try different food, experience a chilled out ambience and are ready to experiment big time! This is a plunge in the deep sea but I promise you won't drown. We give them 8/10 and suggest to work a bit on vegetarian food.
Must try:
1. Home Style Tomato Soup
2. Amritsari Machhi Ministeaks with Mango Mayo Chutney
3. Kohlapuri Curd Chicken
4. Tiramisu
Check out their Facebook Page!
Join us on Instagram, Twitter and Facebook!
Comments
comments