Parineeti Chopra has challenged her fans to accept Fitness Challenge 2016 as she thinks 'you too are built that way'. Game for #FitnessChallenge2016 ?
"Four years ago, a chubby, childish girl was introduced to the world. Four years later, I am closer to where I want to be…" with daring those lines, Bollywood actor Parineeti Chopra flashed her new 'fit' avatar on Twitter, taking social media by storm. The newspapers and websites dubbed her 'smoking hot' as she pleasantly shocked her fans with a series of pictures determining her discipline and dedication to fitness.
Over 10 images posted by the actor showed her transformation from a 'fat' girl to a 'fitness freak'. In fact, she posed the challenge to her social media fans and asked them to take it forward as they too are 'built that way'. "Anybody who thinks it's a challenge, take it from me – you can also do it! Because I am sure that, like me, even you are built that way". So who's accepting the challenge and be the head-turner of 2016?
Watch her super exciting images from Twitter here:
Contest: Wanna party with Sunny Leone? Click here
Exclusive: Meet Anu Aggarwal: Gold medallist to Ashiqui girl, powerlifter to yogini 
Exclusive: India's Oscar-winning director disguised herself as a Muslim woman in Pakistan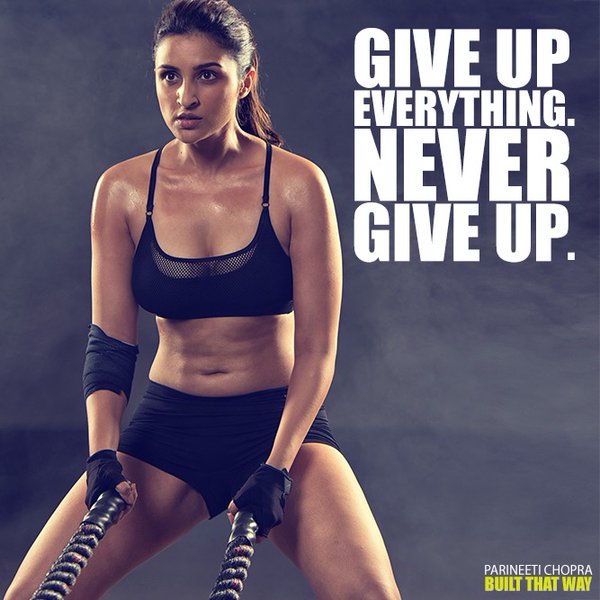 Join us on Instagram, Twitter and Facebook!
Comments
comments