On her 87th birthday, we bring to you some of the most inspiring quotes by nightingale Lata Mangeshkar  
It goes without saying that behind every legend there's a legendary story. The melodiously blessed voice of Lata Mangeshkar has been a prime virtue in her becoming the nightingale. However, the lady's rigid values have been equally worthy. As she completes 75 years of her career and 86 years of her birth, we celebrate the living legend by compiling five of her insightful statements that can be taken inspiration from.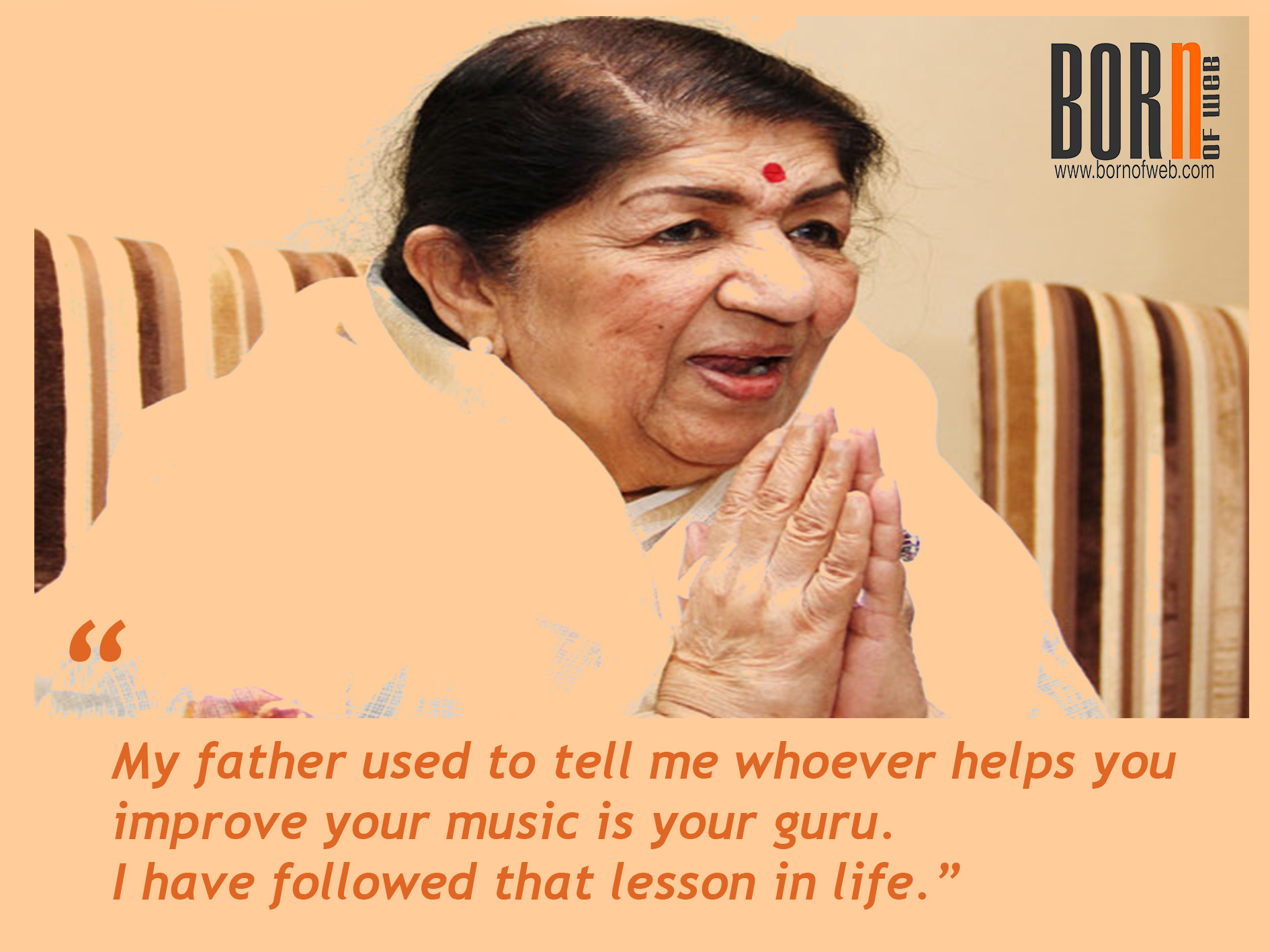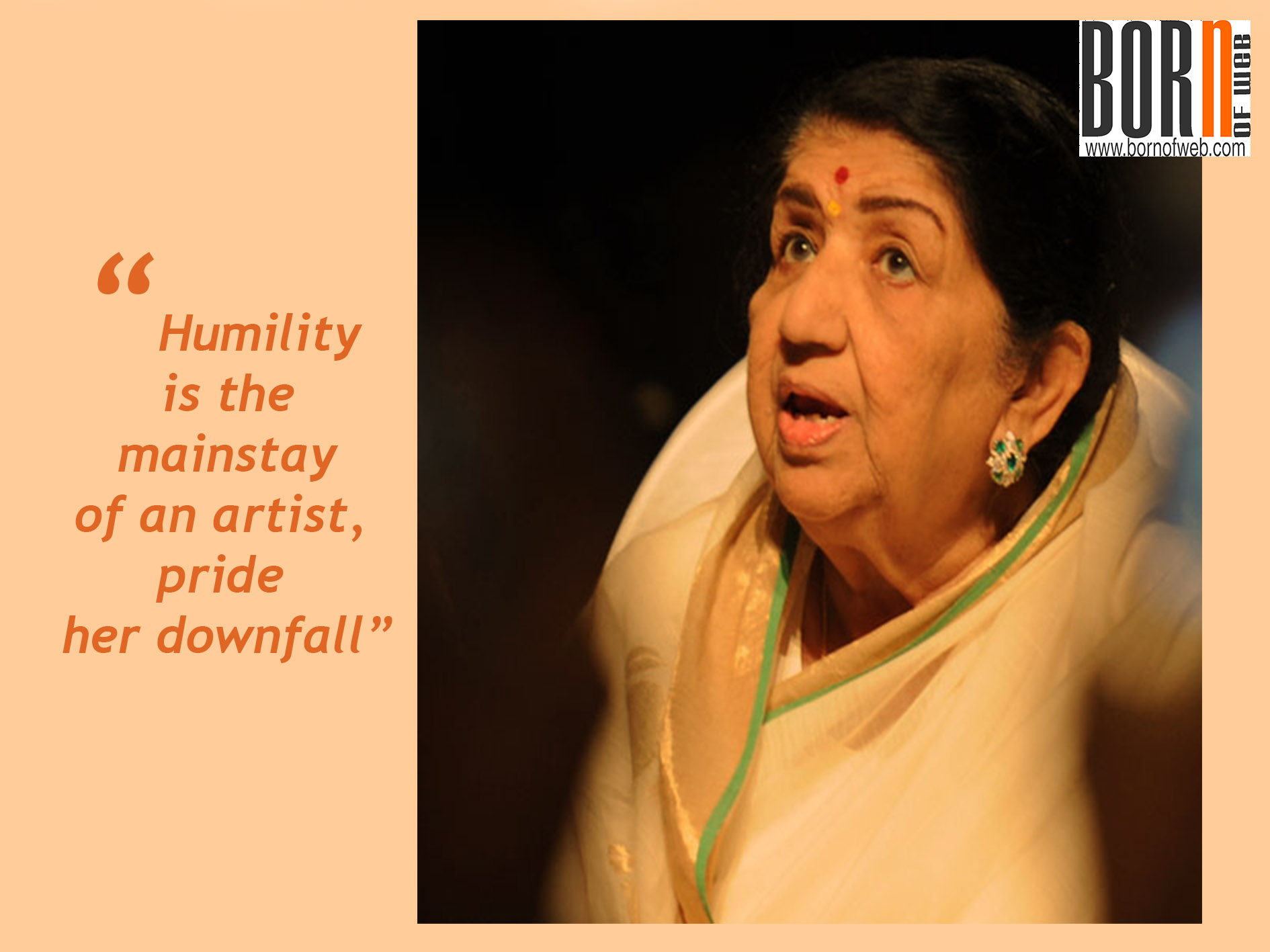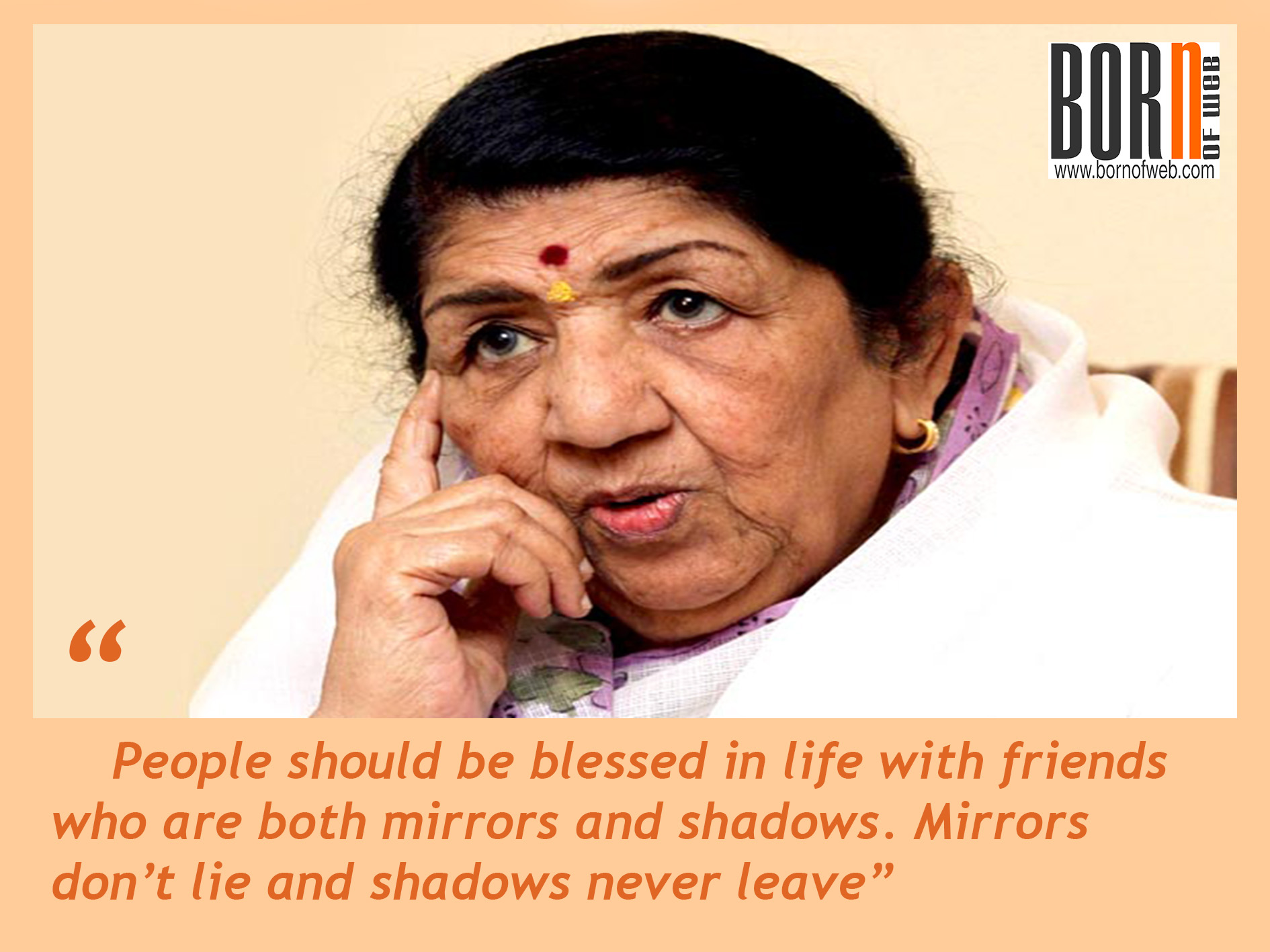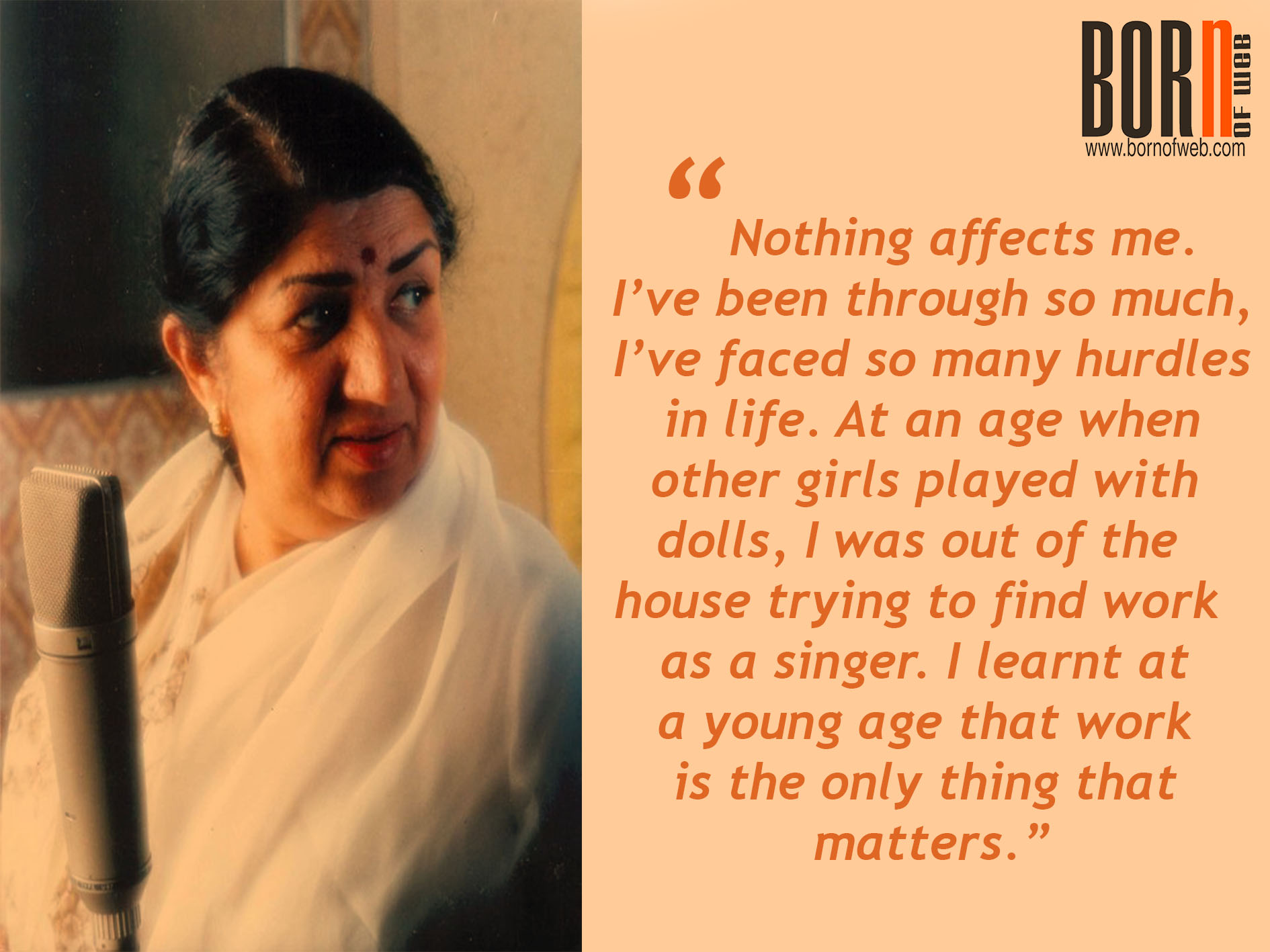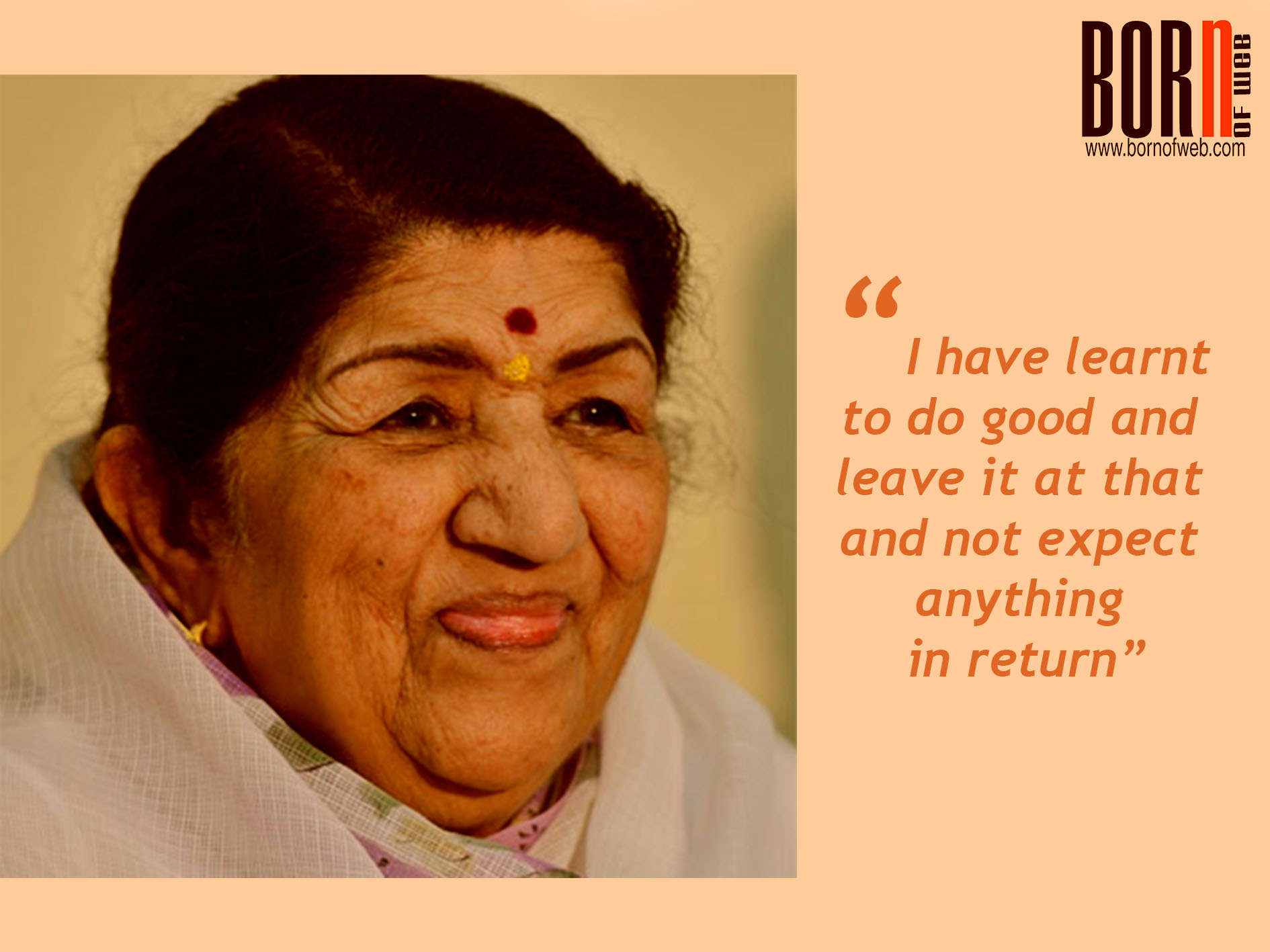 Warm wishes to the enigma on her birthday! May you keep inspiring us.
Let's Connect!
Facebook: https://www.facebook.com/bornofwebIndia/
Instagram: https://instagram.com/born_of_web/
Twitter: https://twitter.com/journokaran
Google Plus: https://plus.google.com/u/1/+KaranBhardwajBornofWeb
Pinterest: https://www.pinterest.com/bornofweb/
Comments
comments