Models bitching about each other, designers crying foul over rip offs, wardrobe malfunction and minor on-ground hiccups are all a part of fashion weeks. However, fashionistas were slightly taken aback when senior model Krishna Somani slipped on the ramp while walking for designers Ambika and Divya. Her heel got stuck in the hemline of the dress which she was wearing. The show was done by the label Dabiri and was titled Jharcraft. Known for her grace, the model displayed a great level of equanimity and righteousness. She immediately got back on her feet and won the hearts of the audience.
Don't miss- (AIFW) It took 8 months for a 15- minute show:Sally Holkar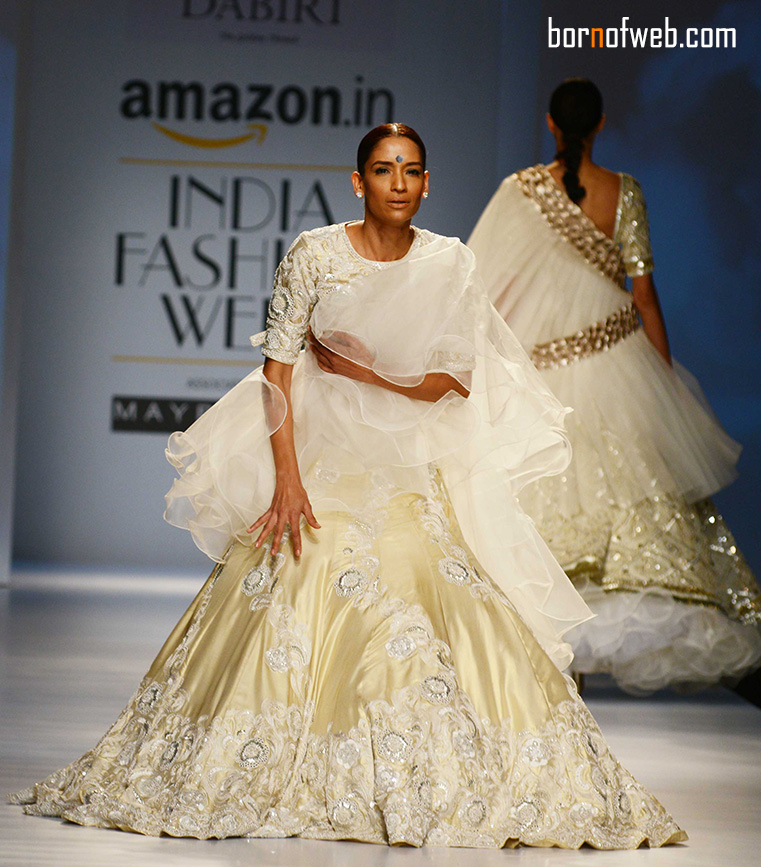 Don't miss- (Exclusive) Madhu Jain talks about her big debut at AIFW and way forward
Let's Connect!
Facebook: https://www.facebook.com/bornofwebIndia/
Instagram: https://instagram.com/born_of_web/
Twitter: https://twitter.com/BornOfWeb
Google Plus: https://plus.google.com/u/1/+BornofWeb
Pinterest: https://www.pinterest.com/bornofweb/
Comments
comments