In a first in 30 years of her career, veteran textile conservationist Madhu Jain exhibited her collection at AIFW-AW'17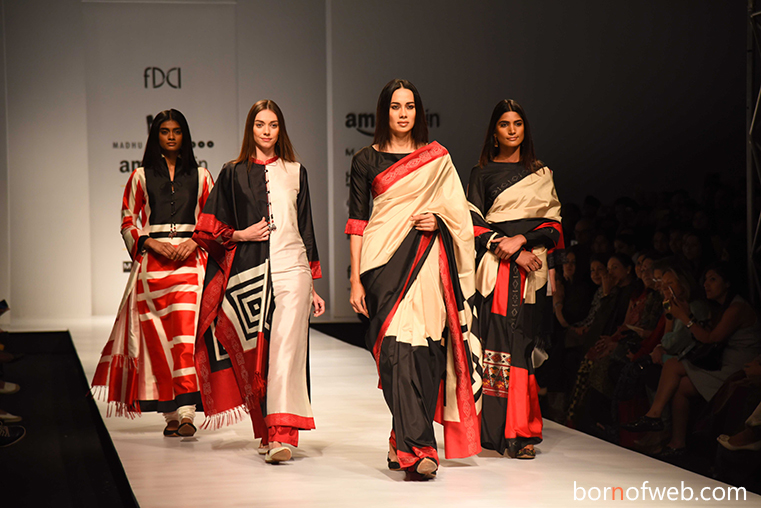 It was quite a big day for veteran textile designer Madhu Jain, who finally debuted at the ongoing Amazon India Fashion Week-Autumn Winter 2017. "Relieved" she told Born of Web, moments after the show as we caught up with the designer and her special guests, who also walked the ramp. Neelam Pratap Rudy, Ambika Shukla and Ruchitra Malhotra Makhni appeared as models while and Jain's musician nephew Raghav Meattle opened the show with his performance. The designer works with ikat and showcased some amazing designs using the weave.
Some stills from the show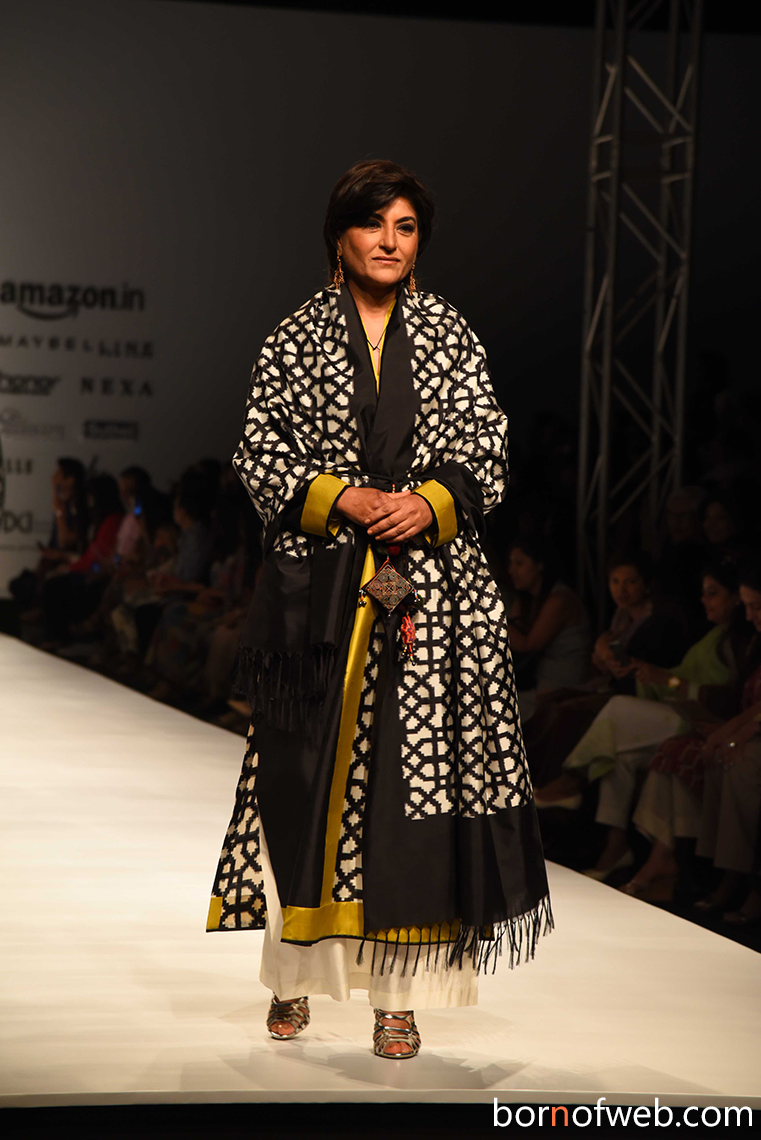 Don't miss- (Exclusive) Back then, it was challenge to convince designers to retail with us: Tina Tahiliani on 30 years of Ensemble India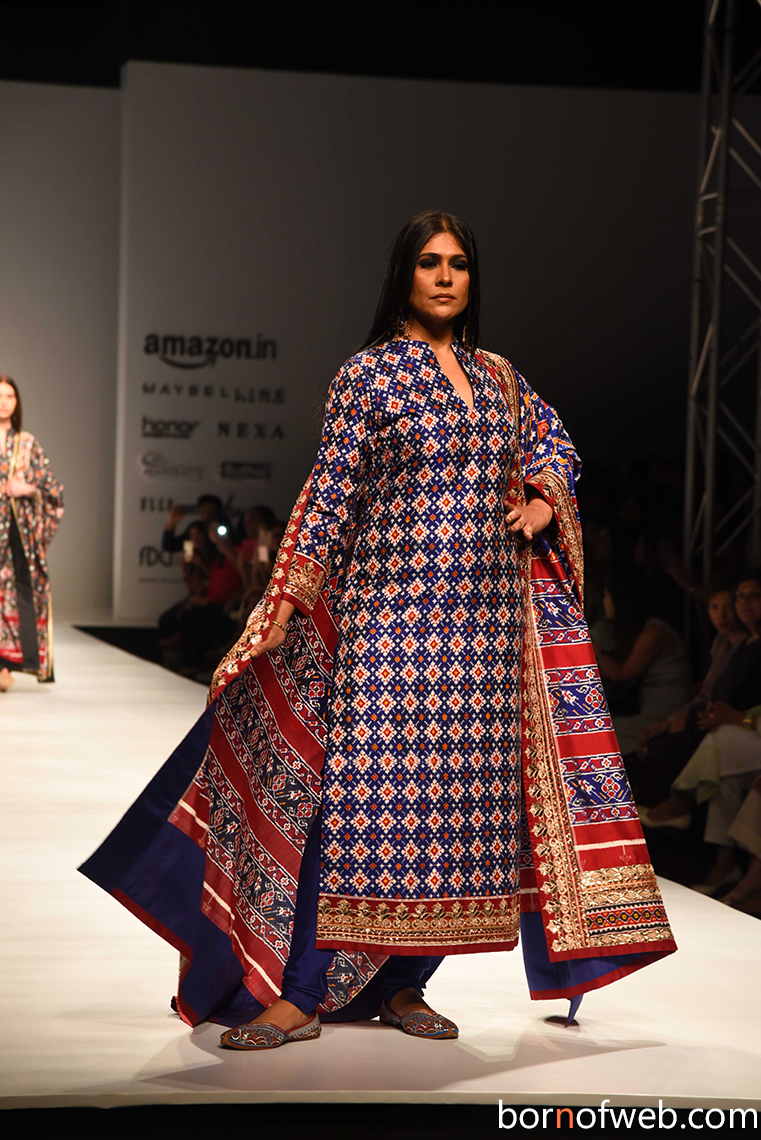 Don't miss- Exclusive: Samant Chauhan tells us why he staged AIFW show at National Rail Museum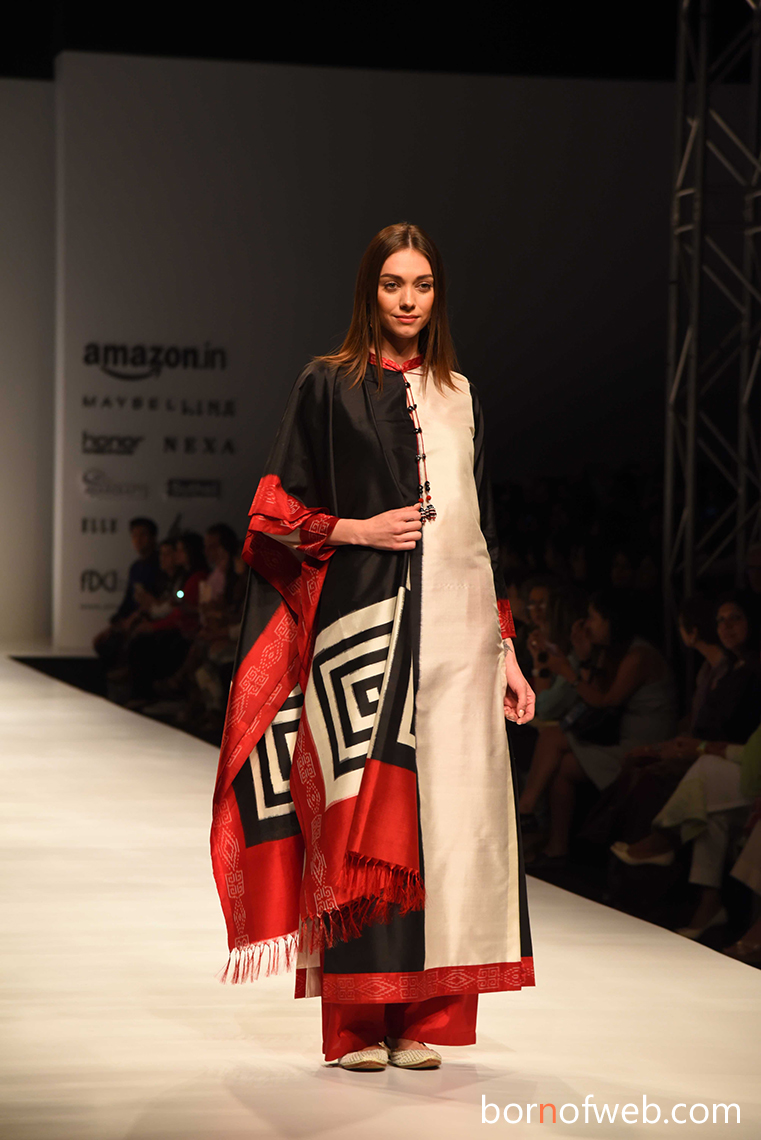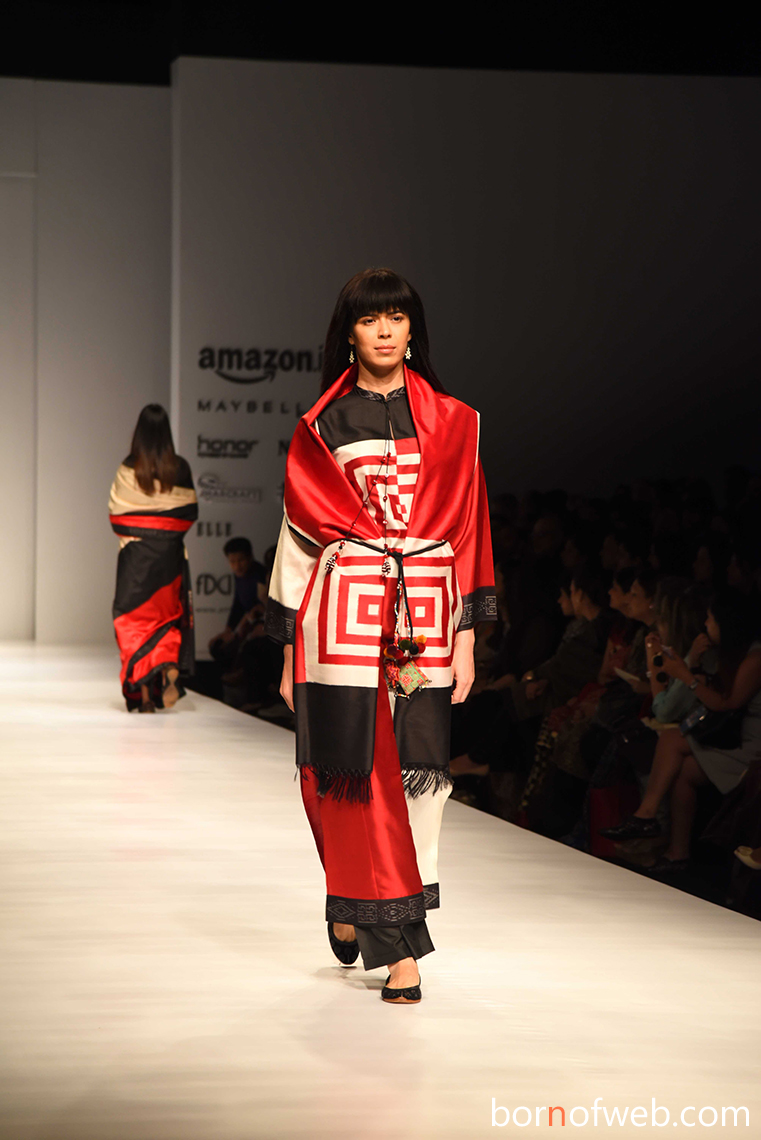 Don't miss- AIFW: Even floundering on the ramp couldn't pull down the grace of model Krishna Somani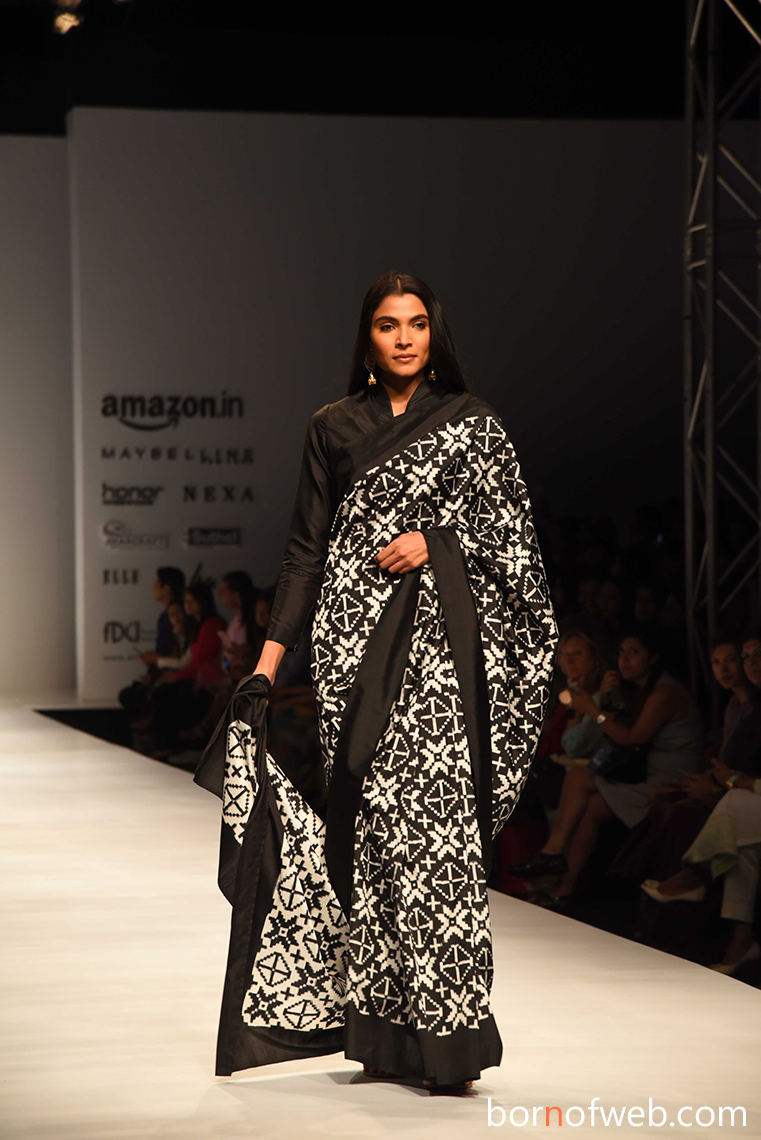 Let's Connect!
Facebook: https://www.facebook.com/bornofwebIndia/
Instagram: https://instagram.com/born_of_web/
Twitter: https://twitter.com/BornOfWeb
Google Plus: https://plus.google.com/u/1/+BornofWeb
Pinterest: https://www.pinterest.com/bornofweb/
Comments
comments