'Tumhare jaise pehle bhi bahut dekhe hain', Chitrangada Singh's bodyguards tell journalists. By Rashima Nagpal
What was supposed to be a 'ravishing' wedding show by designer duo Rashita Sehra and Amar Sehra in the presence of star Chitrangada Singh turned out to be a typical complaining event, as most weddings come across. In a shocking turn towards the end of the event, the bodyguards of the actress misbehaved with journalists saying, "Tumhaare jaise pehle bhi bahut dekhe hain."
WHAT EXACTLY HAPPENED
Chitrangada Singh was there as the star guest of the evening for designer duo Rashita & Amar Sehra. The media had been there at the venue at the designated time of 8pm. However, they had to keep waiting until around 11:30 pm to speak to the actress as most were promised of an interaction with the 'star guest'. However, journalists were manhandled by the bodyguards of the actress as they tried to interact with her by the end of the show . Those present at the event were rather surprised by how abruptly the actress moved out of the gathering and moved in her car after being chased by media-persons.
Don't Miss: FDCI appoints new PR agency for the upcoming Amazon India Fashion Week. Guess who?
In a damage-control action, the organisers of the show (representatives from Ravishing Wedding magazine) arranged for the scribes to get bytes from Chitrangada through the window of her car. However, even that didn't materialise. The hot-headed bodyguards pushed journalists yet again even more aggressively. "It was like bodyguards were hired to insult media", a source present at the venue told Born of Web. Surprisingly, the actress also didn't act upon the situation to diffuse the argument. She kept sitting in the car with her crew, totally unaffected. Soon after, the actress left the spot. We have learnt the entire episode has left the designer duo extremely disappointed.
Chitrangada last made headlines when she walked out of the movie Babumoshai Bandookbaaz, claiming she was traumatised on the sets during the shoot of an intimate scene with her co-actor Nawazuddin Siddiqui. She is a talented actress and we even enjoyed her jovial thumkas during the fashion show. However, this unnecessary spat with scribes was totally avoidable.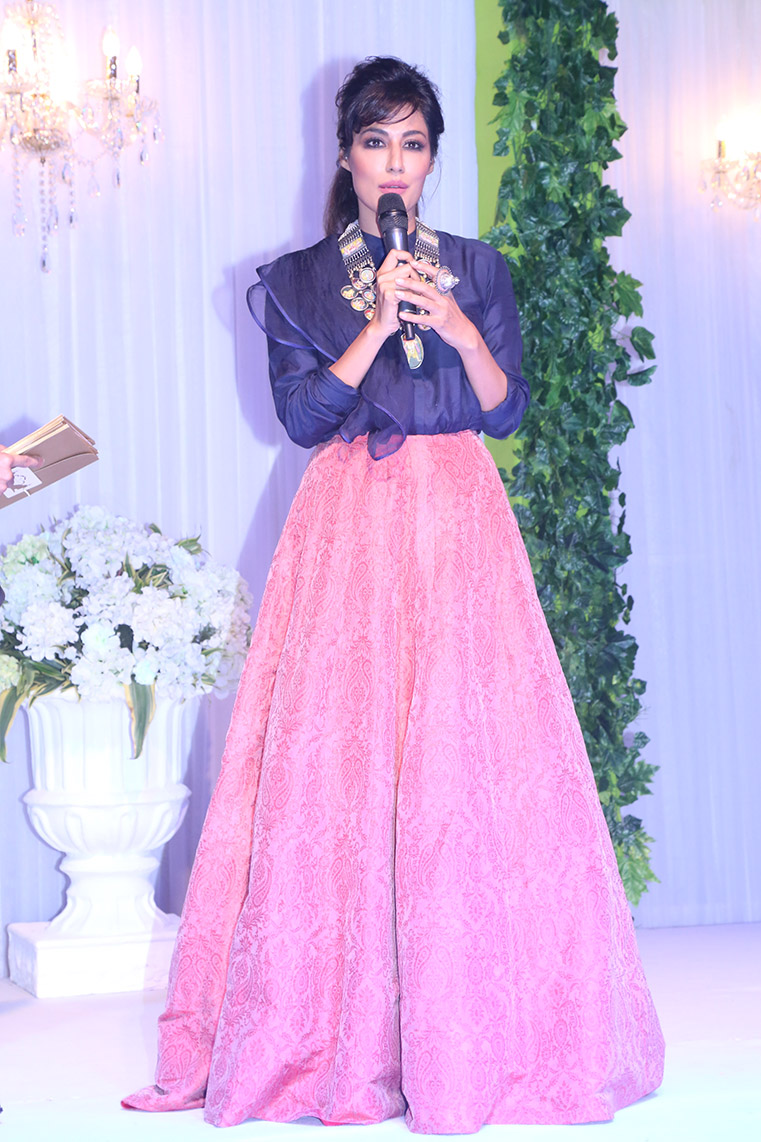 Let's Connect!
Facebook: https://www.facebook.com/bornofwebIndia/
Instagram: https://instagram.com/born_of_web/
Twitter: https://twitter.com/journokaran
Google Plus: https://plus.google.com/u/1/+KaranBhardwajBornofWeb
Pinterest: https://www.pinterest.com/bornofweb/
Comments
comments