Corporate lawyer and social worker Sushma Mathur makes a great impression as an adventurous and spirited woman. She embraces challenges that come her way, and conquers them with striking competence
Raised in Delhi, Sushma Mathur completed her graduation from Sri Ram College of Commerce, and pursued Company Secretary (CS) soon after. Despite her parents' wish for her to take up a government job, she always sought for something more provocative and challenging. The passion kept burning after her marriage and thereafter, she pursued law. After working for about 14 years in multiple law firms, she has acquired great proficiency in handling corporate mergers, acquisition, advisory and capital structures. She has advised various Indian and multinational corporates on issues arising under Indian commercial legislations' involving Companies Act, Contract Act, Stamp Act, SEBI Regulation, Takeover Code, Listing requirements, SEBI Guidelines and Regulations and Consumer Laws. She recently redirected her focus to take up an independent venture, by joining her husband as a partner at BMC advisors, a corporate consultancy firm.
My desire is to open Indian doors to luxury brands from various countries: Ritu Beri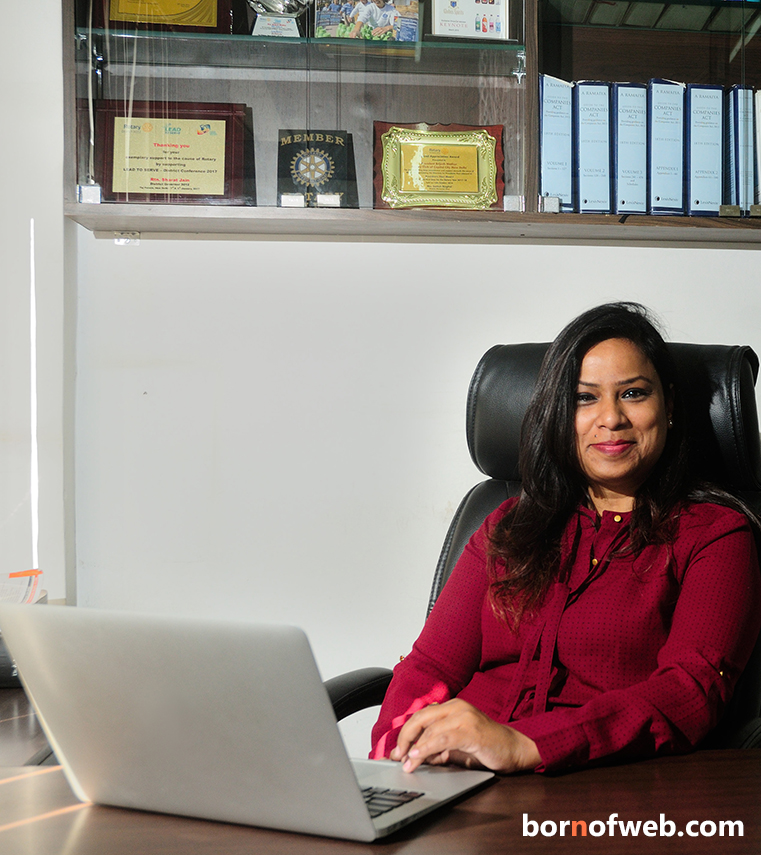 Sushma is predisposed to take up the most strenuous of tasks head on. Give her something simple and she might as well just pass. It's the gruelling nature of her work and mind application that has kept her motivated and interested in the field all along. While learning more about her workload, we feel curious to know what her constant source of rejuvenation would be. "My kids," she responds without thinking, "Whenever I spend time with them, I feel so refreshed. Their innocence and candour makes me feel lighter. They are my stress busters." Striking perfect balance in her professional and personal life, she shares an intimate relationship with her family. She and her husband tackle their daily challenges with a profound understanding of the other. "My husband is my support system. If he does not understand, I know nobody in the world will," she says beamingly as she gazes at her husband, who's sitting at a fair distant, making sure our seamless interaction.
INDRA NOOYI IS A GREAT SOURCE OF INSPIRATION: SUSHMA MATHUR IN A RAPID FIRE ROUND
https://www.youtube.com/watch?v=p5PYAACE-Vg
As a social worker, she is an active member of a Rotary club and engages in various social activities like blood donation camps, health check-ups and various other welfare projects. The club also supports a Nulife Skill Development Centre in Malviya Nagar, New Delhi. It provides the opportunity to children from the ages of 14 to 20 to learn different computer programmes, fashion designing, tailoring and various other courses. "Every month many children secure jobs. One can see the results and its extremely satisfying," she exclaims.
As we get acquainted further, we recognise her as a strong woman, and get inquisitive to know what shaped the optimism and vivacity she exudes. "I think people around you make a huge difference on your thinking process." Unlike many other women in her peer group, she feels blessed to have never been discriminated against, at home or at work. She believes one sets the benchmark for oneself, "It is important to treat yourself as an equal first. I am not any less than anyone." With further persistence she adds, "I think mine is a different journey. I have had the right guidance and made the right decisions so far." A composed and sorted woman, she leaves no stone unturned in the upbringing of her kids. She recognises the importance of eliminating gender bias from inception and does not deter in imparting the same to them. "Children are the future of our country. If you teach them right, you can be assured that you have done your part for your country. If you teach them to respect and treat everyone else equally since childhood, you can be assured that it will come naturally to them in the years ahead," she says.
Don't miss- There's no fun without competition in business: Mallika Jain, founder, Fashion Capsule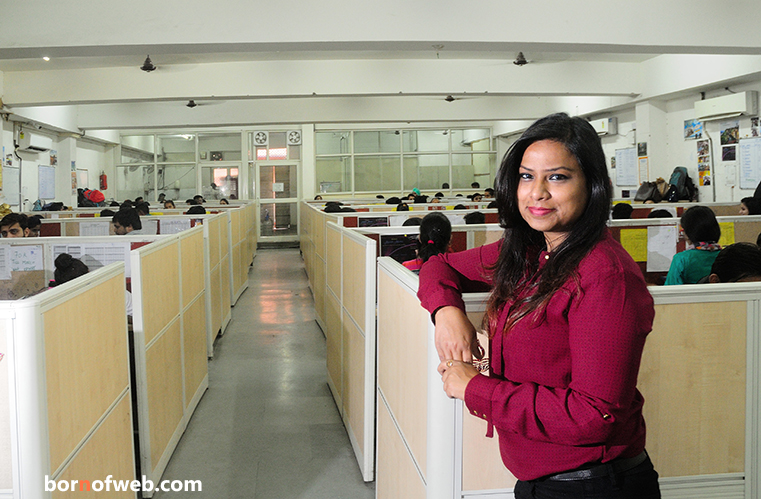 With an aim to inspire others, Sushma is a visionary who seeks inspiration from various people. Business women like Indra Nooyi and Chanda Kochar amongst others stand as great achievers and their drive acts as a motivation for her as much as for any other. More than famous personalities, she seeks inspiration from the deeds of others. "Last week I saw a rickshaw-puller at work while it rained heavily. When everyone rushed for shelter, he remained at his job working diligently. This kind of conviction inspires me," she says. Her lateral thinking interests us and we steer to the system of legality, to know her take on the current legal condition in the country. She brusquely says, "The problem is with the performance of authorities, implementation, and the mindset of the people here. Laws in India are well formulated, it's the execution that lacks."
Don't miss- Want to see a better future for weavers: Vidhi Singhania, Textile Crusader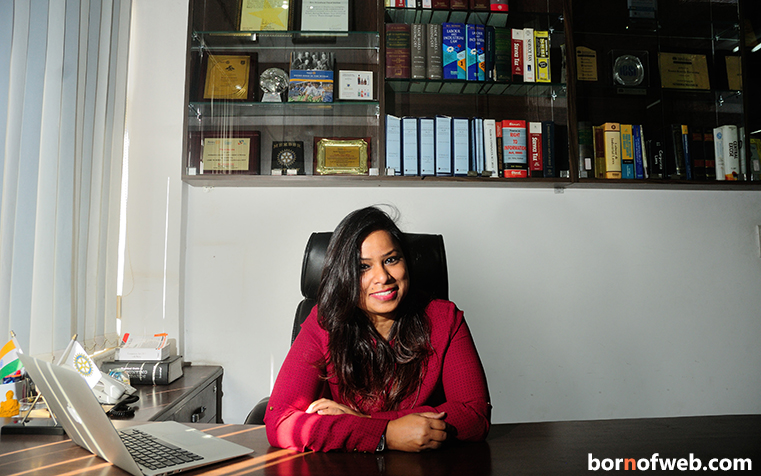 Before signing off, we question her about her immediate goals. After a brief thoughtful pause, she chuckles, "To finish what I have (professionally) begun first," she chuckles. Women Achievers' Diary congratulates Sushma Mathur on her fervour and progressive thought process that would definitely take her a long way to inspire others.
This interview is part of Born of Web's exclusive interactive series, Women Achievers' Diary, in association with Tantra by Ratna Jain. Know more about the series here!
Let's Connect!
Facebook: https://www.facebook.com/bornofwebIndia/
Instagram: https://instagram.com/born_of_web/
Twitter: https://twitter.com/BornOfWeb
Google Plus: https://plus.google.com/u/1/+BornofWeb
Pinterest: https://www.pinterest.com/bornofweb/
Comments
comments