When the world is waking up to the wonders and benefits of natural potions, Rupal Shabnam Tyagi is elevating the science to beautify and heal lives. Sharmi Ghosh Dastidar in conversation with the driven lady who is making her nose bring to us some of the best essential oils and fragrances to enhance our living
Sometimes we dream. We strive to give wings to those dreams. But most often the hindrances in the path impede our climb. We are forced to settle for mediocrity. Rupal Shabnam Tyagi is unlike us. She dared to dream and toiled prodigiously to make it a reality. The owner of Wikka, one of India's leading luxury aromatherapy potions, Rupal armed herself with the knowledge of Indian Ayurvedic treasures and the expertise to blend them with natural ingredients from all over the world to create essential oils, balms and wellness products that have seamlessly enriched our lives today. They envelope us with a warm and fragrant richness that heal from within and lend a beauteous glow to the personality. In that, Rupal can well be her own brand ambassador. Such is her grace, poise and her self-assured approach to work and life.
Many moons ago when we were yet to be bombarded by the influx of cosmetics that are a mix of synthetics and harmful chemicals, our grandmothers took care of themselves with natural produce. They bathed with natural oils and potions made out of ingredients available off kitchen shelves. Rupal wants to give that kind of holistic healing and goodness to her clients.
https://www.youtube.com/watch?v=QQCjigRL0TA
As a youngster, Rupal was prone to all sorts of allergies. But when she conceived her first child, Aryan, about 14 years ago, it all changed. Married to Akshay Vir Singh Tyagi who she met at Tata Infotech in her home town Nagpur, Rupal moved to the ancestral farmhouse at Nehtaur in Uttar Pradesh. This pretty little property, replete with mango orchards and natural foliage, was where the family ancestors had come to settle in from their royal leanings in Rajasthan. The family thrived in agriculture and realised that nothing compares to organic wellness.
Surrounded by a verdure freshness that enlightened her about nature's long lasting and enriching goodness, it was here that Wikka was envisioned, though it took the luxury aromatherapy and perfumery brand a few more years to see the light of day. "My grand mother-in-law insisted I use natural potions for my ablutions. I was administered fragrant oils extracted from flowers for my skin and other allergies. They were potent and effective. For instance, a pack of natural turmeric and yoghurt for my face and body, henna for cooling my hands and feet, desi ghee for chapped skin, jasmine herbs for calming the mind. The body responded favourably. I felt and looked much better. The breeze that wafted in my room carried the fragrance of the chamomile plant that grew outside. It was therapeutic. After I had Aryan, I delved into the science of aromatherapy and went on to do a course in London," recalls Rupal and decided to share the magic of this natural science with everyone for holistic and lasting wellness.
Would love to retell story of Radha from Indian mythology: Namita Gokhale, JLF co-founder & author
She broached the idea of Wikka before Akshay, who was then into the family business of modern agriculture. Initially apprehensive, Akshay was convinced soon after Rupal cured his acute acne problem using her natural blends. "Our daughter Arshia also had a host of allergies that were banished using aromatherapy potions. It was like pandora's box that needed to be unravelled," says Rupal, ably supported by Akshay for branding, merchandising and marketing aspects of Wikka. For, here is a woman who doesn't shy away from crediting her backbone. Akshay has supported her in her journey so far. "He argued with his family that I should be allowed to go to London to study aromatherapy. He saw me through struggles and difficult phases," says the lady with a keen nose.
Don't miss- Shovana Narayan: My life is influenced by lessons of Gita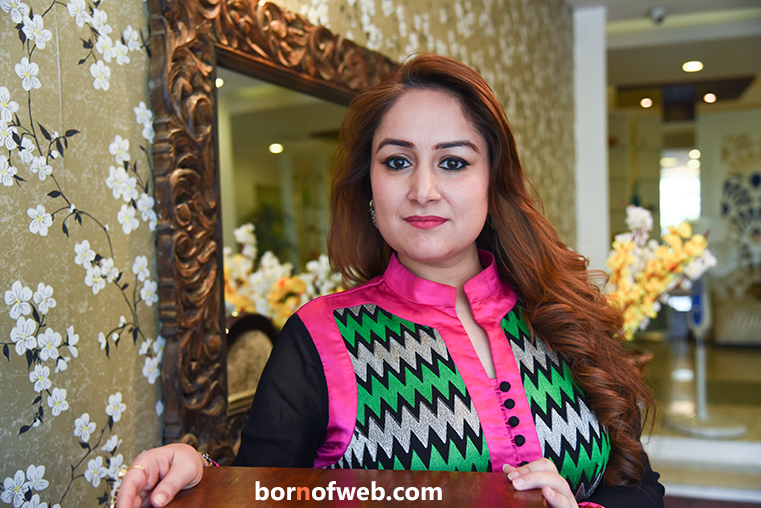 Rupal is the concocter, the designer and the brain behind the magical potions. She likes to package her products in a pretty way. The Wikka packages are little fragrant surprises wrapped with love and care. In a few months Wikka is all set to launch a batch of luxury perfumes inspired by regal India, its rich heritage and culture. Every fragrance will be bespoke and customised to fit the personality of the person it is inspired by. During her private practice, Rupal successfully cured clients suffering from fibromyalgia, arthritis, PMS, body pain, sports injury, migraine and post operative care and various day-to-day problems such as acne, dermatitis, sun damaged skin, ageing, alopecia in women, hair fall and various lifestyle diseases. Her clients benefited immensely from her customised concoctions of pure essential oils and other natural products. She has also been the corporate head for aromatherapy at Amatrra Spa in Delhi for about a year.
(Don't Miss) Kalki Koechlin: I have always had to explain myself how I could be so 'foreign' in my skin colour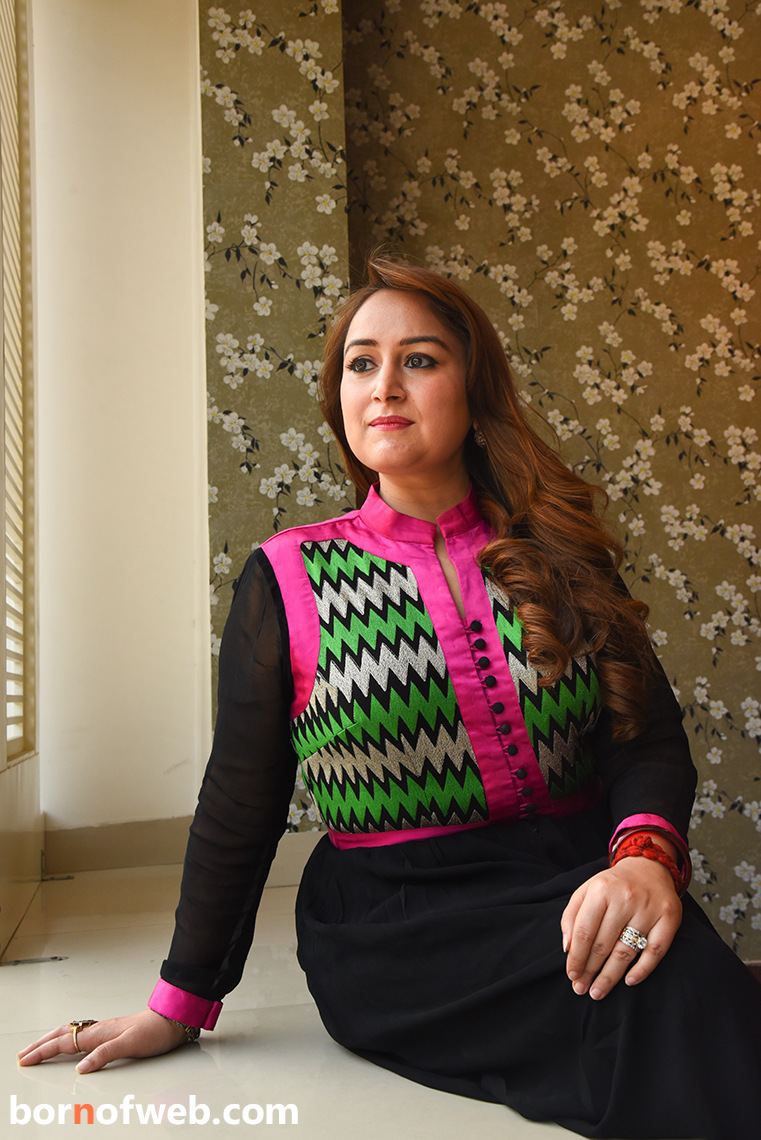 Wikka is pro-research and bring these brilliant alternative healing potions on the table. It's not out there to compete with the big brands who are just addressing beauty issues. The luxury brand is about healing concepts that contribute to wellness. Alternative healing is based on symptoms and Rupal addresses and tackles those. That's why the clientele is growing because the effects are intrinsic and forever. She has the nose and the grasp of the herbs. Even men come to this gorgeous entrepreneur to get customised fragrances and after shaves.
Currently Wikka sells from their studio at MG Road in the Capital, and some very popular multi-designer stores in Delhi, Nagpur, Pune and Surat. The brand is entering Mumbai soon and sells online. "People in big cities fall for flashy brands but in small towns the focus is always on value for money and long lasting effects," says Rupal, adding, "We insist that a personal interaction with clients is imperative to spread the knowledge about aromatherapy and neutraceuticals. We do not use synthetics at all. It's natural, pure and effective. The potions and oils are potent and the results are visible almost immediately. All of Wikka's 14 products have been well received. One product tackles multiple problems," says Rupal.
Entrepreneurship is a tricky turf but with courage, conviction and clever planning, Rupal has achieved success. Here's a lady who has married her creativity and olfactory power to enhance people's lives. This pretty healer has arrived!
Don't miss- Want to see a better future for weavers: Vidhi Singhania, Textile crusader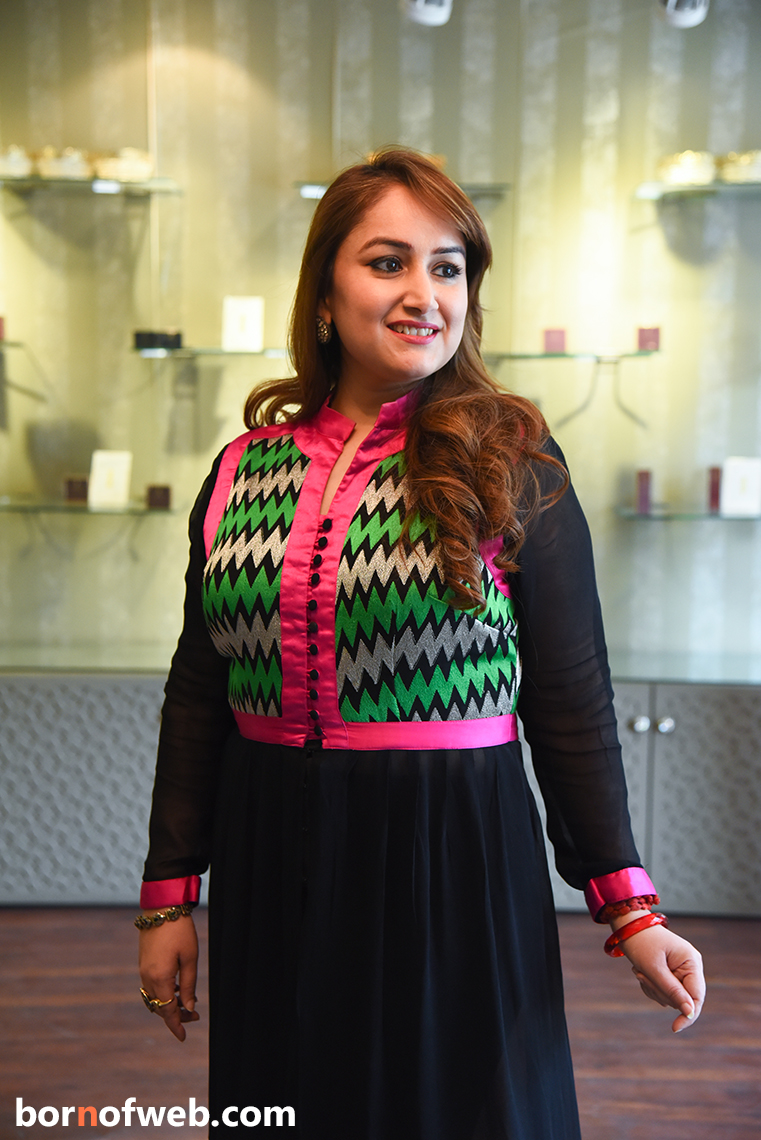 This interview is part of Born of Web's exclusive interactive series, Women Achievers' Diary, in association with Tantra by Ratna Jain. Know more about the series here!
Let's Connect!
Facebook: https://www.facebook.com/bornofwebIndia/
Instagram: https://instagram.com/born_of_web/
Twitter: https://twitter.com/BornOfWeb
Google Plus: https://plus.google.com/u/1/+BornofWeb
Pinterest: https://www.pinterest.com/bornofweb/
Comments
comments