Fashion design was never in the cards for her, it just happened by chance. Fashion designer Ratna Jain tells Sharmi Ghosh Dastidar in a freewheeling chat that these are exciting times to live and work in. For, she feels our generation has seen and adapted to a bewildering technological explosion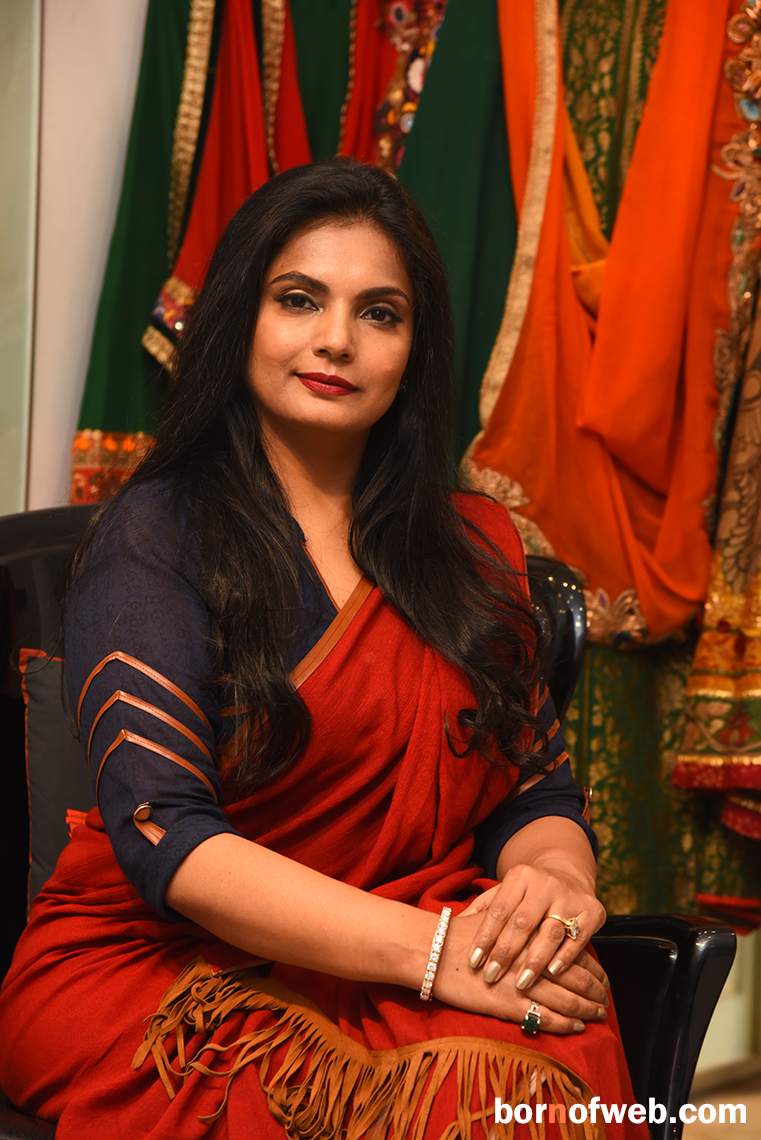 You never know what destiny plans for you. Sometimes you start off doing what you love but eventually a stroke of chance brings you to your calling. The best part is when gradually you discover that you are a destiny's child. Ratna Jain is one of those.
When Ratna was growing up in Agra, making garments wasn't even remotely in the picture. After her teens, she moved to Mumbai to study interior design. With a huge background in design, her post graduation was a course in environmental design in Minneapolis. Though she had a creative vein running through her, it took a while before she arrived to her true calling—making innovative garments for women.
Mumbai was where she discovered herself and her innate sense of design. The place also helped define her visual and aesthetic sensibilities. Says Ratna, "From a conservative city like Agra, being in Bombay widened my horizons, gave me an immense exposure, and put me on the road to self-discovery." With limited money allowance those days, it was more about putting together clothes in an unusual and fun manner to express her individuality. "I would cut up a pair of denims to make a skirt, crop something up and paste it somewhere else to give it a visual twist. I was doing this for fun, but interestingly I realised that I was always a step ahead at sensing the trends. These cut and paste jobs with clothes continued in the US where I started doing it for my aunts as well," recalls Ratna, sitting in her spacious studio in Noida.
(RAPID FIRE) CLOTHES PLAY QUINTESSENTIAL ROLE IN MAKING THE FIRST IMPRESSION: RATNA JAIN
https://www.youtube.com/watch?v=hWs-5dYAbQs
A self-taught painter, Ratna loves to create one-off pieces in fusion wear, saris in both traditional and fusion concepts and wedding wear. But there is something about a sari that satiates the design bug in her. "It's a blank canvas. I can stare at it and come up with an array of ideas, which when put together results in something that's visually the most gratifying. I do not like to keep the sari unidimensional. There will be appliqué, embellishments, embroidery, over-dyeing and other elements. But those elements blend in harmoniously to make one head-turning garment."
Nayanika Chatterjee: Dark is not ugly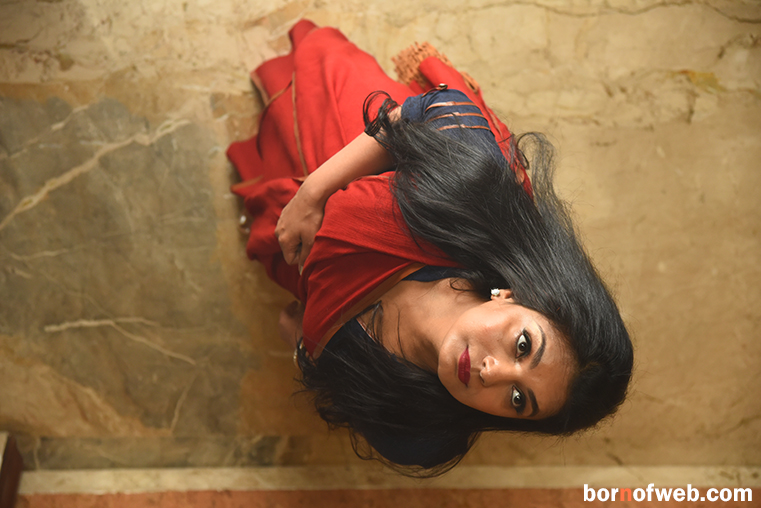 For instance, the garment she is wearing today. It's a burgundy skirt sari that's smart young and peppy. And it's easy to wear. Pairing it with a chic shirt blouse in navy the designer shows how the traditional and the contemporary can be so wonderfully married.
Is this an initiative to attract the youth towards the sensuous sari again? Does that mean that the sari needs to get more focus? "I would not say that. Though a few years ago, it did face a dip in popularity, now there is resurgence and how! Nonetheless, the sari can never die; it is part of our heritage that we all celebrate. We are proud of it. It is one garment that is both sexy and demure and fits most occasions. I am constantly seeking ways to make the sari more relevant and easy for today's generation."
While in the US, she dabbled in the fine arts of filmmaking, sculpture and multimedia work during her course. "It gave wings to my visual capabilities. I learnt new and exciting things but it was truncated suddenly," says Ratna. The sad demise of her father made her return to India and soon she married Manish Jain, an industrialist.
(Don't Miss) Kalki Koechlin: I have always had to explain myself how I could be so 'foreign' in my skin colour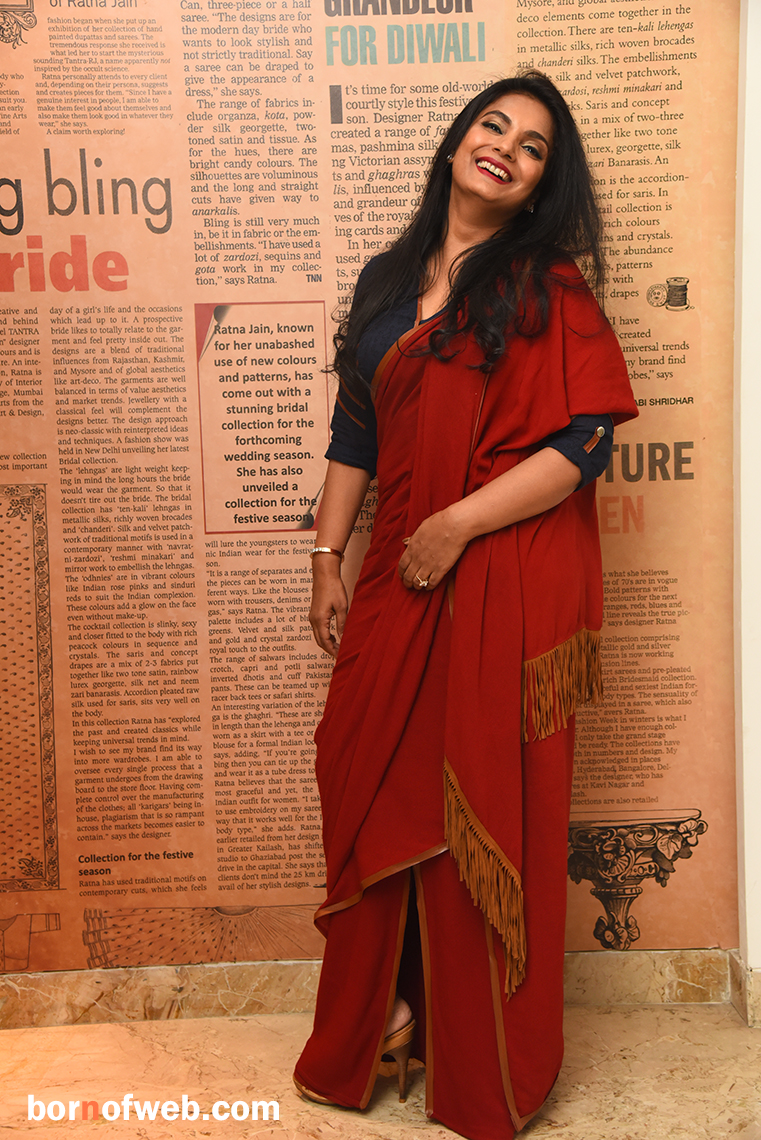 Marriage has been a fun experience with her husband egging her on to follow her dreams. She did up her home in Ghaziabad, made lots of friends and started designing clothes just for a lark. "I did exhibitions of hand-painted saris, scarves and dupattas which were a sellout. I started taking it seriously after that," says Ratna.
Starting out small in 1999, with one tailor, one embroiderer and one master, Ratna finally launched her label Tantra in 2003. Today she sells out of her studios in Noida and Ghaziabad and has a space in the US of A. "My creations are for a woman who is confident, knows her mind and also experimental enough to discover her sense of style through my clothes."
Colours , surface treatment and cuts are a predominant factor in Tantra creations. "The colours in my clothes depend mainly on the mood of the occasion I am designing for. But yes, I love all colours. I love drapes in all avatars and there is at least one element in my garment that stands out. The cuts and silhouettes are done keeping in mind the body type of the woman wearing it, but essentially my garments are comfortable, light and have a timeless feel to them. My strength lies in saris, interesting concept blouses, fusion tunics and maxis," says Ratna.
My desire is to open Indian doors to luxury brands from various countries: Ritu Beri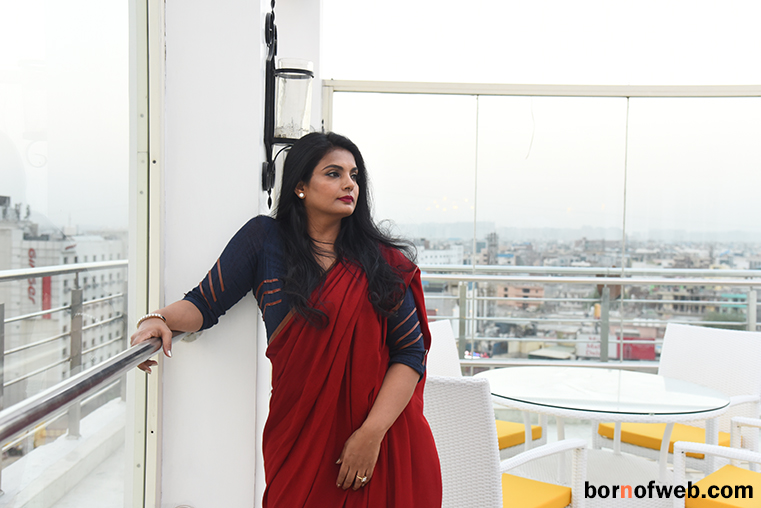 Drawing inspiration from every visual surprise, Ratna says she loves the works of Alexander Mc Queen and Issey Miyake for surface orientation and treatment of the fabric. She feels Anamika Khanna has a master grip on Indian trends. "Some day, I want to dress up Nandita Das. I like women of substance with a definite sense of style. Sonam Kapoor also does justice to new age garments."
When the lady is not designing, she studies astrology. "Astrology is something that I start my day with. It helps me to de-stress and is an extremely interesting and intriguing subject. I am a people's person and my interactions help me put it in perspective. To be successful in business, you need to understand your customer. Success comes to the observant. We should look at the familiar in new ways and find the best in what's around us."
(Don't miss) Shovana Narayan: My life is influenced by lessons of Gita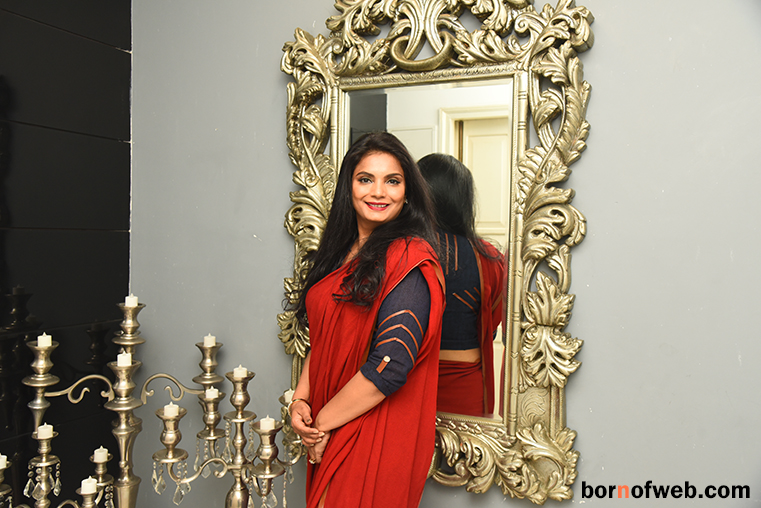 Ratna says these are fantastic times to live in as people are breaking barriers of thought and experimenting in all aspects like never before. "There is scope to do so much now. Fabulous brave initiatives are being taken up in fashion. Look how Anjali Lama, our first transgender model, has got her due. Isn't it amazing that we are opening up our minds, thoughts and views. We must raise a toast to these expansive thought provoking times," signs off Ratna with a bright smile.
This interview is part of Born of Web's exclusive interactive series, Women Achievers' Diary, in association with Tantra by Ratna Jain. Know more about the series here!
Let's Connect!
Facebook: https://www.facebook.com/bornofwebIndia/
Instagram: https://instagram.com/born_of_web/
Twitter: https://twitter.com/BornOfWeb
Google Plus: https://plus.google.com/u/1/+BornofWeb
Pinterest: https://www.pinterest.com/bornofweb/
Comments
comments