India's legendary supermodel Nayanika Chatterjee shares what it means to grow up with a complex believing you are ugly because you are not fair, and why modeling is such an exploited profession today. By Navneet Mendiratta
"You'd have to excuse the noise and mess at my home. It is currently under renovation," says Nayanika matter-of-factly over the phone as we work on the date and place to call upon her. She is equally warm as she greets the team when we reach her home at Sainik Farms. Dressed in a classic black top and jeans, she is at her comfortable best and every bit chic in her appearance. Her skin shines through the minimal makeup and trademark curly hair look happily settled. That's how this supermodel is, at home. Later as we get talking, we get to know about the insecurities that she grew up with and the issues that plague the glamorous industry. Only when you hear her do you realise how challenging it must have been for this beautiful woman to rule the ramp for as many as 28 years!
(Don't Miss) Delhi's crème de la crème attends Born of Web's first bash!
"Modelling was no big deal in our house when I was growing up. Mainly, because everyone in my family has modeled — and that includes my parents, both my father and mother; and my brother. I was probably the last one to get into modeling," she shares, starting with her journey into the world of bright lights and low income.
"My husband, then my boyfriend, was already into modeling before we met each other," she tells me. "So when I was approached to model, initially I wondered as to why was I being asked. Because at that point I thought of myself as ugly – yes, I was thin but then, I was dark and had curly hair, in short, ugly. Only later did I realise, this was my USP," she confesses, addressing the insecurities that women with dusky complexion have to go through in India. "I was born to really fair parents and I grew up with a little bit of a complex over my skin tone. Also, I didn't have sharp features, unlike my parents. These are some of the myths that modeling broke," she elaborates.
(RAPID FIRE ROUND) FASHION INDUSTRY SHOULD LET GO OF FAKENESS: NAYANIKA CHATTERJEE
https://www.youtube.com/watch?v=yvoBi-V4g-U
Little wonder, she minces no words as she rubbishes the celebrity endorsements of so-called fairness creams in the market. "We are born a dark race, most of the fair complexion comes from the foreign invaders who raided us. It's a fact that we must learn to live with, and that there is nothing wrong or ugly about it. And for that, we have to stop people from supporting brands that claim to make you go fair. If these products were meant to work, we would have been a nation of fair people. Celebrities must stop endorsing such products as these create illusion in people's head, and tell them it is not okay to be dark. They must realise that they are making someone feel bad for something that is not even in their control," she says emphatically.
(Don't Miss) Kalki Koechlin: I have always had to explain myself how I could be so 'foreign' in my skin colour
Interestingly, while she may have emerged from the complexes of skin colour, her daughter was judged for the same. "I have heard about her colouring when she was growing up. Especially, since my husband is very fair. But then she also sees her mum and I tell her: Deal with it yourself. Don't let people make you think that you are not right," she says with a certain determination and protective stance of a mother.
As if skin colour was not the only issue, Nayanika has had to deal with stereotyping of her profession to her daughter by people around her during her growing up years. "She would often come back from school and tell me to quit modeling, as her classmates would tease her by saying that it was a 'bad' profession," she shares.
My desire is to open Indian doors to luxury brands from various countries: Ritu Beri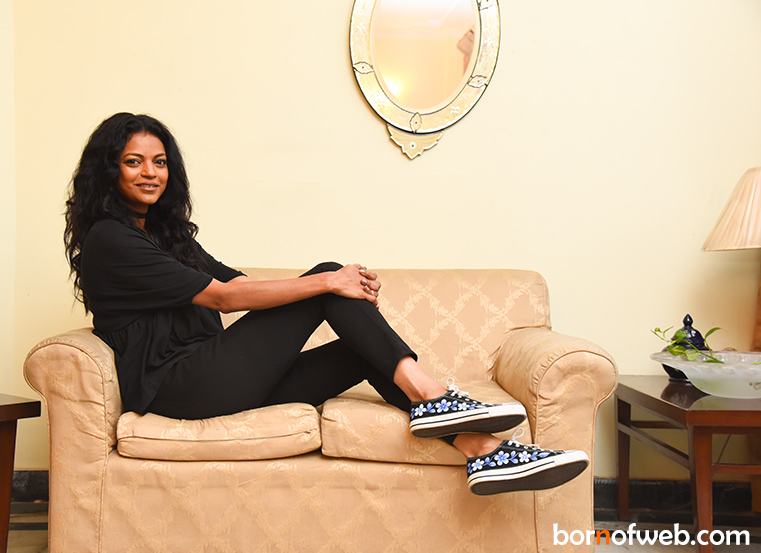 Nothing to do with stereotyping, modeling as a profession is perhaps the most exploited in the fashion industry. In the past too, Nayanika has not minced words and spoken out forcefully on issues like better pay packets for models and proper treatment at work. "Models don't get their due in the industry even today. For instance, models are expected to be of a certain body type but when they are working on long projects that take days to complete, they are often fed pizzas and burgers to keep the budgets under control. Long hours ensure that even good rest is denied. And then, if they don't look fresh, they are quickly replaced. How fair is that?" she questions.
Competition in the market, she feels is the other reason why models don't speak up. According to her, all other professions including TV is better than modelling because they have a 'Council' to go to. Modelling does not even have a union, she points out. "Till our obsession with fair people and Bollywood does not go, modeling will not get the due credit. Plus, it is very lonely out there and there is no one to give you advice," she points out.
(Don't miss) Shovana Narayan: My life is influenced by lessons of Gita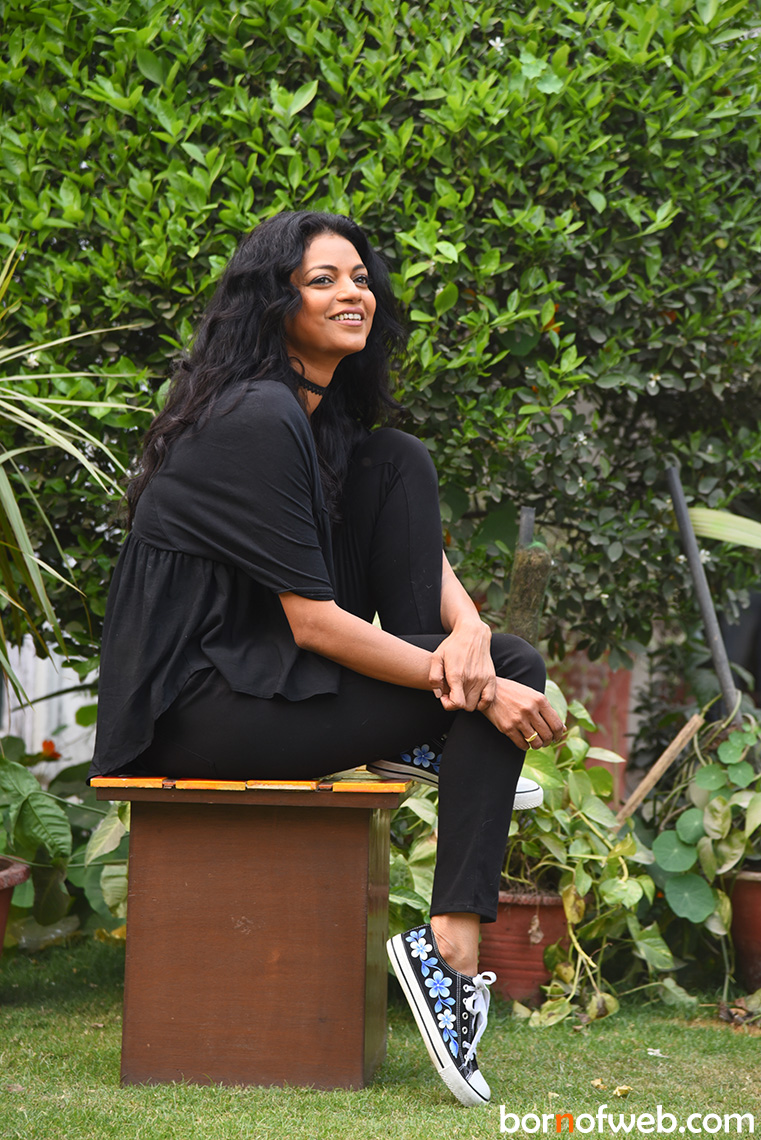 Talking about her journey as India's supermodel, Nayanika is happy to add: "I have had fun working with the top 15 designers, because they all make beautiful clothes. Yes, I have my favourites because there are some people who make an experience out of a show and I love wearing their clothes."
Then why did she opt out of fashion weeks when she was still getting offers, I ask. "You reach a point where you become selective about people you wish to represent. So while I continue to do special shows, I have stopped being a part of fashion weeks," she says. At the same time, she has reinvented herself as a grooming expert, imparting fine skills of living to those who wish to improve upon themselves. From makeup to setting up a table to putting a thrifty wardrobe together, Nayanika makes fashion and high living fun for women who reach out to her.
Would love to retell story of Radha from Indian mythology: Namita Gokhale, JLF co-founder & author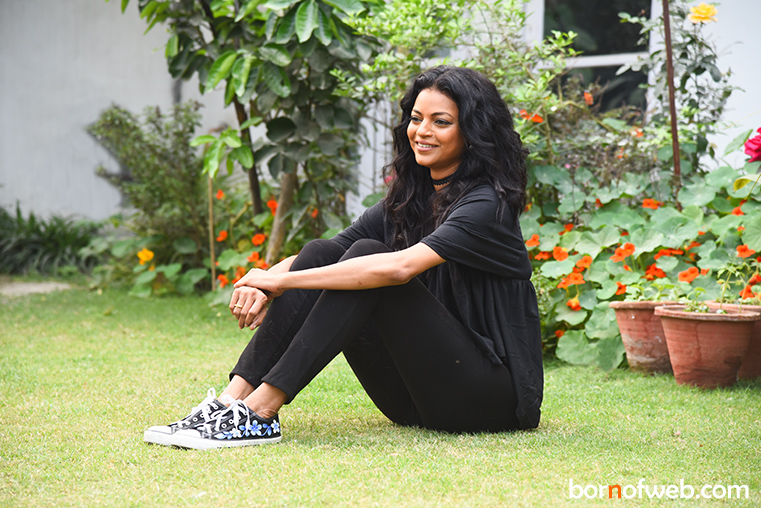 "A woman is judged more than a man and it is the women who check and judge other women," she laughs. As we leave this beautiful woman to carry on with her other appointment, we know for sure that beauty is more than skin deep. It is about grace, poise and being comfortable in your own skin. A mantra the young women of today have to adopt. For their sake, we wish they do.
 SOME RANDOM CLICKS FROM THE PHOTO SHOOT WITH NAYANIKA CHATTERJEE
This interview is part of Born of Web's exclusive interactive series, Women Achievers' Diary, in association with Tantra by Ratna Jain. Know more about the series here!
Let's Connect!
Facebook: https://www.facebook.com/bornofwebIndia/
Instagram: https://instagram.com/born_of_web/
Twitter: https://twitter.com/BornOfWeb
Google Plus: https://plus.google.com/u/1/+BornofWeb
Pinterest: https://www.pinterest.com/bornofweb/
Comments
comments