Skincare brand Skeyndor celebrated golden jubilee with representatives of over 60 salons in the Capital. Divyani Raghav reports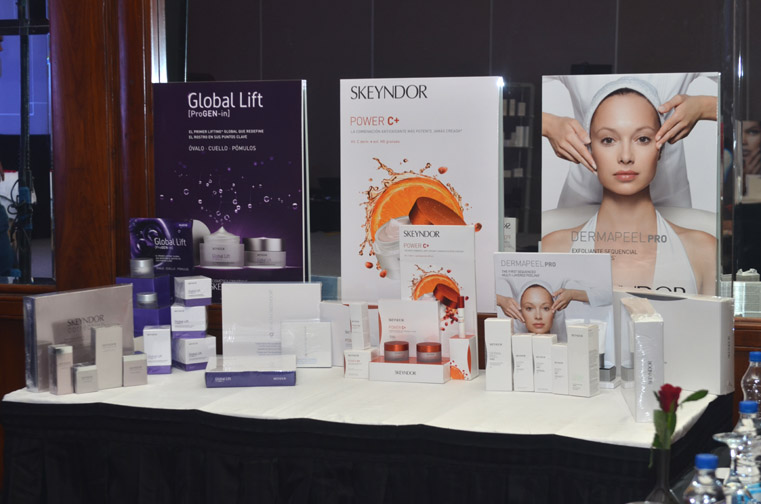 It was quite a happening sight when beauty experts danced till the last beat post formal discussions at the celebratory evening organised by Skeyndor. While celebrations took place in the evening, Margaret Beales, the Master of Cosmetic Science, conducted a small workshop in the daytime to guide Indian beauty professionals on new products and machines launched by the company.
Beales said, "The things that truly stand out and define its remarkable journey for the last 50 years are innovation, science and beauty." The eve was filled with a wave of jubilance with the presence of distinguished guests. Representatives from around 60 salons in India attended the programme namely, Geetanjali, Kanya Salon, Play Salon, AN John and many more. "The scientifically developed company is based on scientific formulas to get results through the premium lines," said Beales. "And we are first in Europe to use the scientific approach of Nano liposomes," she added.
Don't Miss: Anubha Dawar's rise to become India's promising make-up artist is awe-inspiring!
Sharing facts on the brand, Beales said, "It is first professional beauty company in Spain and fifth fasted growing in Europe at present." Giving the genuine front about the so-called quick results, she said, "Results are not always quick because quick results don't last, the premium line takes some time."
In a chat with Priyanka Tyagi, who is heading Skeyndor in India, we got to know about some interesting facts and strategies of the brand. She said, "Proper training is being delivered to the professionals and we make sure that the therapists are not just therapists but the beauty consultants so that they fall under the changed guidelines of the government that make the certification of the beauticians compulsory. So our main motive is to give them certified courses to build their strong future." "She also ensured that the products are user-friendly and work according to the market demand and aesthetic centres. She marked the credibility of the brand by stating that, "The products are not harmful and have zero side effects and are effective on almost all kinds of skin along with special lines for special skins."
Let's connect!
Facebook: https://www.facebook.com/bornofwebIndia/
Instagram: https://instagram.com/born_of_web/
Twitter: https://twitter.com/journokaran
Google Plus: https://plus.google.com/u/1/+KaranBhardwajBornofWeb
Pinterest: https://www.pinterest.com/bornofweb/
Comments
comments