Khadi is becoming the latest 'it' thing in fashion with politicians, corporate and designers vouching for the fabric. Rashima Nagpal tells you how Khadi is trending in the town!   
People's love for khadi is blossoming like never before. Just as recently Khadi Bhawan registered a record-sale of Rs 1.08 crore  in a day at their Connaught Place (New Delhi) outlet, we saw a number of elite gatherings, dedicated to the fabric, taking place in the national capital. Yes Institute, a cultural wing of Yes Bank organised a talk on Poetics of Khadi with panelists including politician Meenakashi Lekhi, designer Ritu Beri, Geeta Goradia, Shelly Jyoti and Varsha Das. Ritu Beri took the movement further by showcasing Khadi Kaleidoscope at her Sainik Farms' venue.
'ECO-FRIENDLY, ECONOMICAL & INDIA'S PRIDE'
During Yes Institute's multi-faceted discussion that took place at Bikaner House, a few points about this whole re-imagining process around khadi seemed noteworthy. Artiste Shelly Jyoti shared her audio-visual poem titled Just Five Metres: An Urban Appeal. "Five metres of cloth is usually enough for any individual. And investing in five metres of a fabric that is completely eco-friendly and homegrown could be an Indian's swadharma," she said.
Politician Meenakashi Lekhi raised more valid points in favour of buying khadi. "I don't think anybody across the country would have any issues against the idea of nation-building and khadi is a step towards that," said she. She pointed out how khadi was stereotyped in a way that prevented it from becoming a 'fashion statement'. "People holding protests and marches would wear khadi as a national fabric but the class of corporate, doctors or other professionals wasn't seen wearing khadi. I think khadi was supposed to become a fashion statement instead of a fashion-less statement. And we need to reconcile that. The idea is to get good design, inculcate the right value-system, and transform India the way we wish to," said Lekhi linking khadi and nation-building.
Don't Miss: Ritu beri and Meenakashi Lekhi on what makes khadi the best of fabrics
Ritu Beri, Advisor to Khadi & Village Industries Commision (KVIC), who also unveiled her latest collection at Khadi India's outlet in Delhi, said she wanted to let the world know how incredible Indian fashion is. "We have it all. But what we lack are citizens who are proud enough to carry the heritage forward," she said. The designer has taken out an exclusive range of Vichar Vastra priced at Rs 1,299. "If that doesn't make every Indian pick up one 'Vichaar-Vastra' and be proud wearing homegrown fabric, then I don't know what will."
RITU BERI GLAMOURISES KHADI 
Continuing with her khadi obsession, the designer showcased her latest collection at her Sainik Farm studio. Delhiites were seen shopping and flaunting bags full of khadi wear.
Don't Miss: Ritu Beri proposes khadi as low-priced 'Vichar Vastra'
We also chatted with the designer exclusively where she showcased her luxe khadi collection. Check out the video below:
https://www.youtube.com/watch?v=CU-M1uZqBPc&feature=youtu.be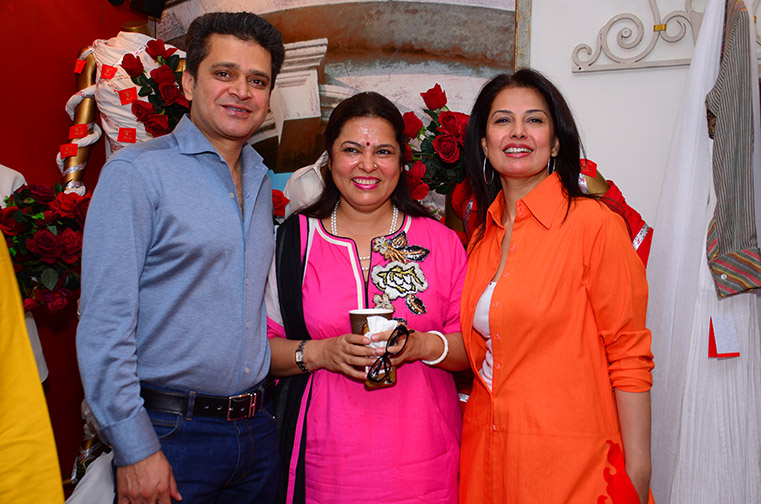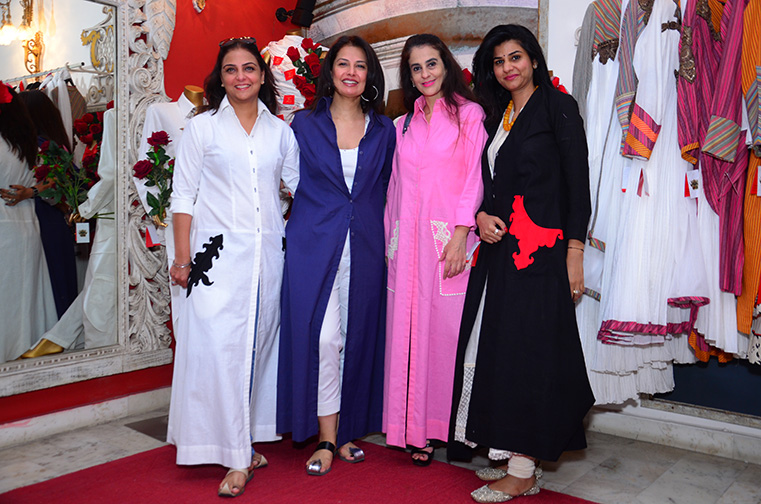 Here's a special video from singer Jasbir Jassi as well:-
In case you've been wondering that khadi is limited to apparels, must you know that Ritu Beri's designer friend Jasbir Gill has taken out a range of khadi bags. "All my bags are from Jasbir's collections," says Ritu.
Now you know why khadi is trending!
Let's connect!
Facebook: https://www.facebook.com/bornofwebIndia/
Instagram: https://instagram.com/born_of_web/
Twitter: https://twitter.com/journokaran
Google Plus: https://plus.google.com/u/1/+KaranBhardwajBornofWeb
Pinterest: https://www.pinterest.com/bornofweb/
Comments
comments