Eat With India organised one-of-its-kind pop-up where chef Sweety Singh treated his guests with delectable Punjabi cuisine, reports Navneet Mendiratta
The concept of social dining seems to have caught up in India in a big way with food "pop-ups" dishing a full house of sorts. While on one hand you have home chefs offering a delectable spread with their personal touch at an occasional pop up in their homes or neighbourhood, on the other hand is a creed of hotel and restaurant owners trying to pull this lot to the establishments in re-branding of their food festivals. Often the latter ends up confusing devoted foodies, who are willing to travel any distance to try something original and pure.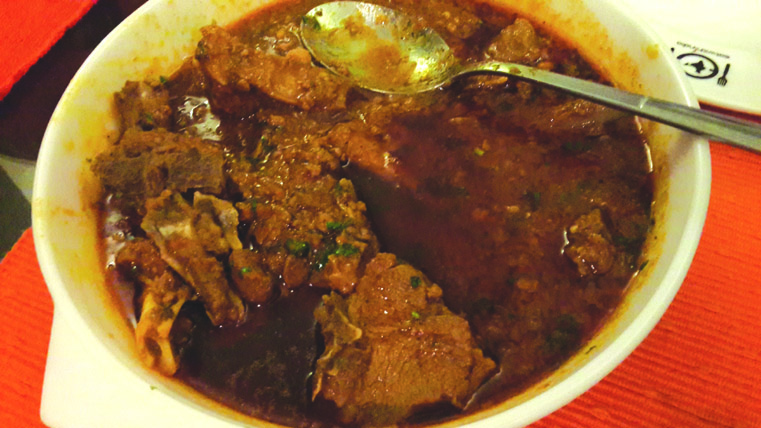 Taking this concept to another level, in all the ingenuity, is Eat with India. EWI is a startup that promises to take you as close to the real home cooking by any chef worth his flavours and in a setting that is commercial in the least. It offers you Indian cuisine in home settings — could be that of a chef – with strangers for company in a true pop-up style, bonding over stories of food and shared experiences. What you have in the end is a community that promises to meet over another pop up, perhaps of a different regional cuisine laid out by yet another chef.
Don't Miss: (Weekend Hangout) Our must-try list for Cafe Delhi Heights, Noida
We wouldn't have believed their word had we not tried and tasted their formula. So one fine evening, we set out to a home location in Gurgaon for a meal hosted by chef Sweety Singh. Chef Singh is famous for his robust Punjabi flavours (read Butter Chicken, Dal Makhani and Punjabi Kadhi, among others) that people throng to his food festivals for. He has cooked at ITC hotels, The Claridges and The Trident hotels and his festivals are always sold out.
A warm welcome and several starters later (we tasted his famous Amritsar fried fish, seekh kebabs and chicken tikka), we got talking to the very humble chef who proudly introduces himself as the discovery of Chef Manjit Gill of ITC hotels some nine years ago. "I come from a very humble background. My father had a food stall, which he later converted into a small dhaba. The way my life took a turn after that first time, when Chef Gill got me to cook at The Maurya for a festival, has been amazing," he shares.
Don't Miss Review: Molecule, Gurgaon, is the coolest of them all!
In between the conversations and stories from his life, we see him popping into the kitchens, working his way with the dishes to be served, do a quick tasting, plating, sharing a quick tip with the guest who pops over to lend a helping hand, before joining his guests in the living room once again to continue with the story, or shall we say stories. So popular have his recipes been that Singh is now retailing his secret masala to cook that yummy butter chicken at home.
"The secret of delicious and authentic Punjabi food does not lie in dollops of butter, red colouring and cashew flavouring, it is all about how well you sauté and let the main ingredient cook in the secret spices. Nobody can stay healthy on that kind of heavy food," he shared. Talk about what a chef cooks in his kitchen, we nod.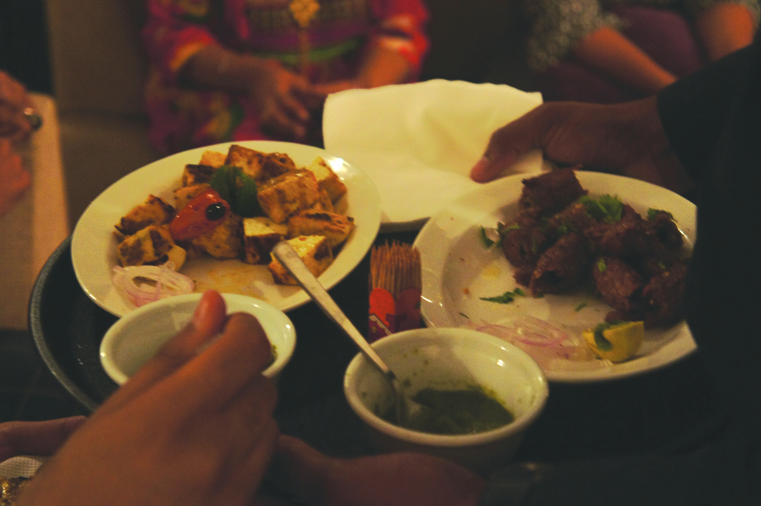 "Well, that is the idea of Eat With India," shared Sonal Saxena, CEO of this online portal that brings together home and professional chefs to cook and host small groups of food lovers in home settings. "How many times do you get to see a celebrity chef cook in your kitchen or even better host you at his home or have a home chef open the doors of their home and indulge you with unheard recipes from their home state, in pure, unadulterated form? This is what Eat With India offers people who sign up for a meal with us, garnished with a generous smattering of happy experience," she shared.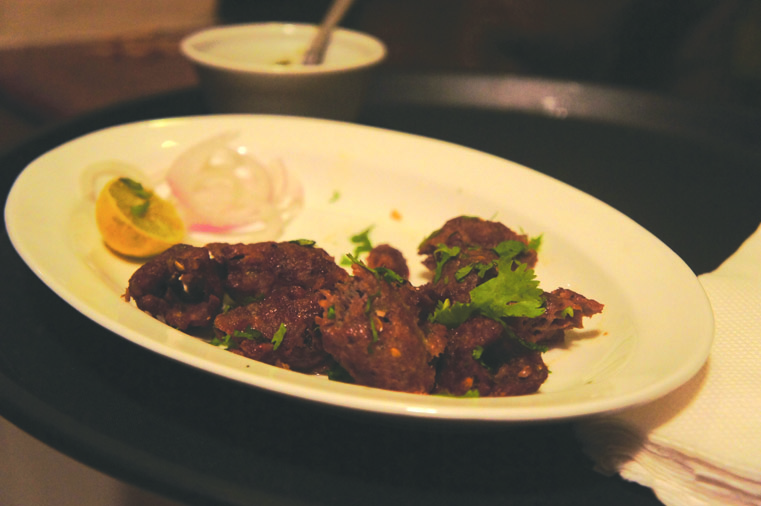 To tell you more about how it works, Eat With India puts up a list of events to run through the month, highlighting the menu, chef and place they are to be hosted at so people can book online. They strictly promote regional Indian cuisine, you can expect variations from Kashmiri food to Coastal odyssey or plain indulgence over Biryani. You can even book a chef to cook for a small group at you own place!
The concept is so interesting that it even got them commendation of the famous writer-director, Hansal Mehta, who interestingly brought the first food show to Indian TV audiences. He was the man behind Khana Khazana that launched Sanjeev Kapoor and earned him the celebrity status. Hansal Mehta has now joined hands to push Eat With India to another level. At the moment, EWI has captured the imagination of foodies in the metro cities like Delhi, Mumbai and Kolkata, but they are raring to make their foray in tier 2 and 3 cities as well. It would be interesting to see how they crack the formula and make way into people's hearts and stomach!
Wanna know more about Eat With India? Join their Facebook Page here!
Join us on Instagram, Twitter and Facebook!
Comments
comments