Barrister Chandrani Prasad is a strong mix of grit and grace. A fearless champion of women's rights, she has carved a niche for herself as a foremost legal consultant in the country. Navneet Mendiratta meets this positive woman with a will of steel
It takes a strong woman to prove her mettle in the world and stand for what she truly believes. Over the last 18 years, advocate Chandrani Prasad has risen steadily in the legal profession and carved a niche for herself as one of the successful legal consultants, not only in India, but also overseas. Highly self-motivated and driven, she lives her passion for justice through an optimistic and just approach.
"These days law provides you with ample opportunities to fight for your rights and live with dignity," she says when asked about her observation on laws pertaining to women's rights. For someone who specialises in matrimonial dispute matters, she takes up the cause of women with great passion. "The courts are now encouraging mediation route for quicker and amicable solutions to matrimonial disputes. What better than two parties trying to solve things out sensibly. That you save the fee of a lawyer and court is only an added benefit," she smiles.
(RAPID FIRE) WHY ARE MEN AUTHORISED TO TAKE DECISION FOR WOMEN: CHANDRANI PRASAD
https://www.youtube.com/watch?v=Ut_jDuwRI50
A trained mediator – she holds a mediation degree from a US institute – she is one of the foremost mediators on the national scene. She is the founder of India's fastest growing legal firm, C&V Associates, and is also a member of Society of Indian Law Firms (SILF). Incidentally, it is not only in India that she represents her clients, she also has a growing client base among the NRIs and represents them in the International courts.
A jet setting lawyer, she is equally at home at International courts as she is in India, be is at the Supreme Court, High Courts, District courts or state tribunals. Asked if it makes her insecure to hold her own being a single woman, she lets out a laugh: "You have to be firm lest people think you are weak and no, that is not for effects. It is something which must be a part of your personality," she tells us.
(Don't Miss) Kalki Koechlin: I have always had to explain myself how I could be so 'foreign' in my skin colour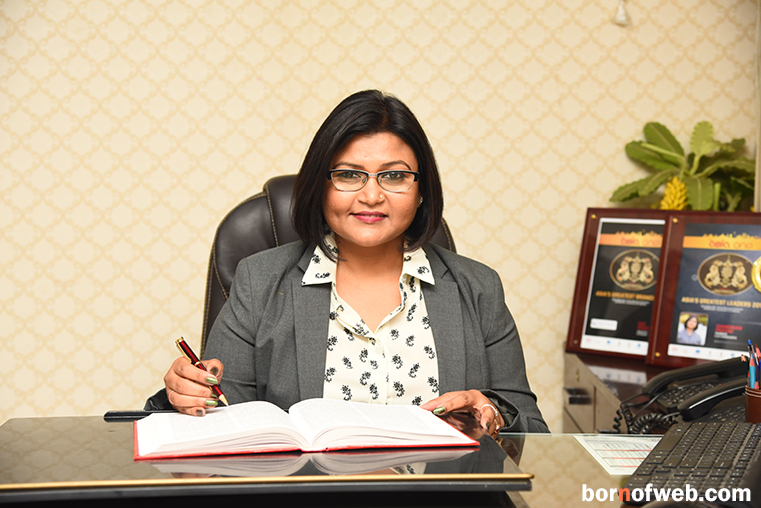 "When I started out, not many people believed that I could hold my own. In those days, most women lawyers preferred to join corporate firms or opted for more stable government jobs," she shares. "Also, since I did not come with a strong backing, the journey was bound to be tough," she adds. But, with sheer grit and determination she proved her mettle and established herself as one of renowned advocates in the country.
"None of this would have been possible without hard work. Plus, you have to have dreams and passion to get what you want. A profession such as law requires you to be sharp all the time and in tune with what is happening around you," she says. While she also handles cases pertaining to litigation and dispute, matters related to women empowerment are particularly close to her heart.
"My heart bleeds to see how women continue to be exploited for the fear of social stigma that is divorce. This is despite the rising awareness to their rights provided by law to lead a fearless and dignified life," she says. And it is therefore not unusual that she takes over the role of a confidant and a guide who infuses strength in her clients to gather their confidence and stand up for their rights.
My desire is to open Indian doors to luxury brands from various countries: Ritu Beri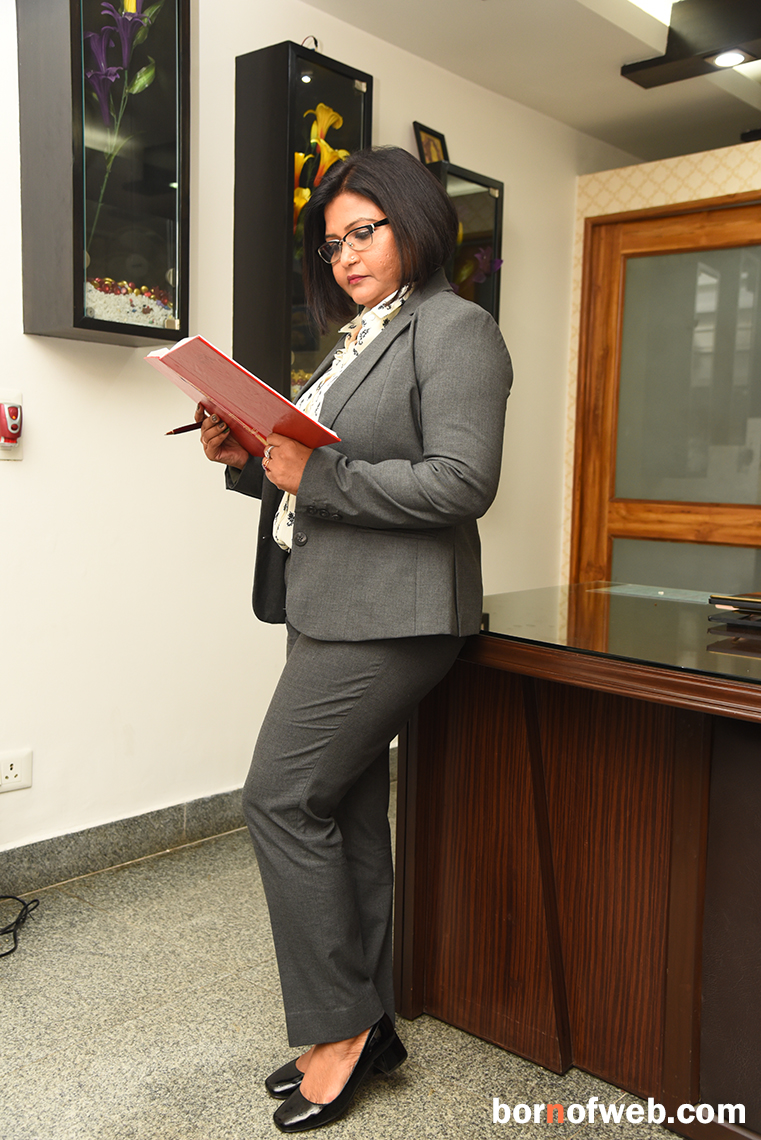 Through organisations like the Bar Council of Delhi and SILF, she provides free legal assistance to women fighting cases of harassment, domestic violence, dowry demands and any exploitation. "I would hate to see another woman in a weak position. And the first thing I tell them is to perk up and believe in themselves. A woman is weak only if she allows herself to be. She is second to none, and she must know that," she says, her confidence and will shining through her words.
This aspect of her personality also extends to her team where she plays the role of a mentor and a friend with equal ease. Someone, who believes in collective growth, she is often seen encouraging the young members of her team to handle cases independently with just the amount of guidance that they require, in turn, bringing out the best of their skills to the fore.
(Don't miss) Shovana Narayan: My life is influenced by lessons of Gita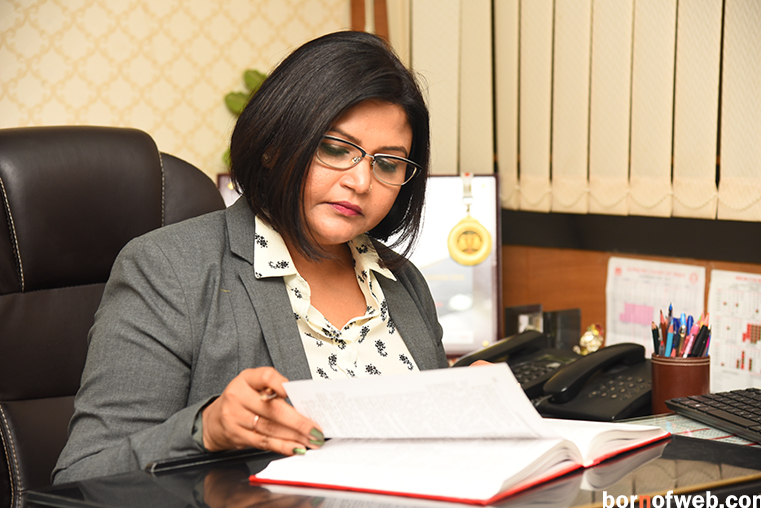 "My team is like my family and, to me, that means we stand by each other through thick and thin," she shares. Her professional approach is what makes it easy for her to form associations and extend support towards a stronger team of consulting members to the firm.
Equally, she encourages those around her to take up CSR cases where help extended does not necessarily translate into returns. "I strongly believe in the power of blessings. And if I am able to help someone in dire need, I know my karma will bring me peace and luck in the long run," she reflects. A noble thought, we think. As we sign off, we wish Chandrani luck and hope that more women rise up like her to speak up for their fraternity.
Nayanika Chatterjee: Dark is not ugly
This interview is part of Born of Web's exclusive interactive series, Women Achievers' Diary, in association with Tantra by Ratna Jain. Know more about the series here!
Let's Connect!
Facebook: https://www.facebook.com/bornofwebIndia/
Instagram: https://instagram.com/born_of_web/
Twitter: https://twitter.com/BornOfWeb
Google Plus: https://plus.google.com/u/1/+BornofWeb
Pinterest: https://www.pinterest.com/bornofweb/
Comments
comments