From a humble beginning in a small room-turned-parlour with a borrowed sum of Rs. 2,000 to an empire with tens of clinics and academy centres, the journey of Bharti Taneja
is a soul-stirring ride. The golden girl of India's beauty industry tells Chhavi Jain how her honesty towards her dreams kept her business glowing even when she was wheelchair-bound for a year
A strong woman with poise, we meet Bharti Taneja at her headquarters in Delhi on a busy day. She has returned from a meeting and will be headed for another one as soon as we wrap up this interaction. "That's business as usual," she says while putting her signature on a confidential document. Looking at the scale of daily operation of her group, Bharti Taneja's Alps, it is soul-stirring to learn about Bharti's modest beginnings.
Many moons ago in 1988, when she finally decided to take the plunge in the beauty industry, she received flak from her family. "I was a teacher by profession. But beauty was like my first love. And it was growing in me day by day. Since I belong to a Sikh family, they did not want me to cut my hair and were cynical about the seriousness of this profession," she exclaims. Around the same time, Bharti's husband also incurred losses in a partnership business and eventually had to quit his enterprise. "Those were difficult and confusing days," she recalls, "I got pregnant. And my husband was worried about my health. But all I had in my mind was to set up my small parlour," she says raising her eyebrows, displaying a great deal of conviction.
GOVERNMENT SHOULD CERTIFY A COURSE COMBINING SCIENCE AND BEAUTY: BHARTI TANEJA 
https://www.youtube.com/watch?v=Kn1rfsBc5Ps
As there was no affordable space available, Bharti converted her small room at her house in Vikaspuri (West Delhi) into a beauty parlour. "I borrowed Rs. 2,000 from my mother-in-law. I changed the mirror of my room, decorated a trunk to use it as a table and placed one small chair. And that's how I started my parlour all by myself. I offered discounts to first few customers and the start-up got a great response. In less than a month, I employed one more staffer," she beams.
My desire is to open Indian doors to luxury brands from various countries: Ritu Beri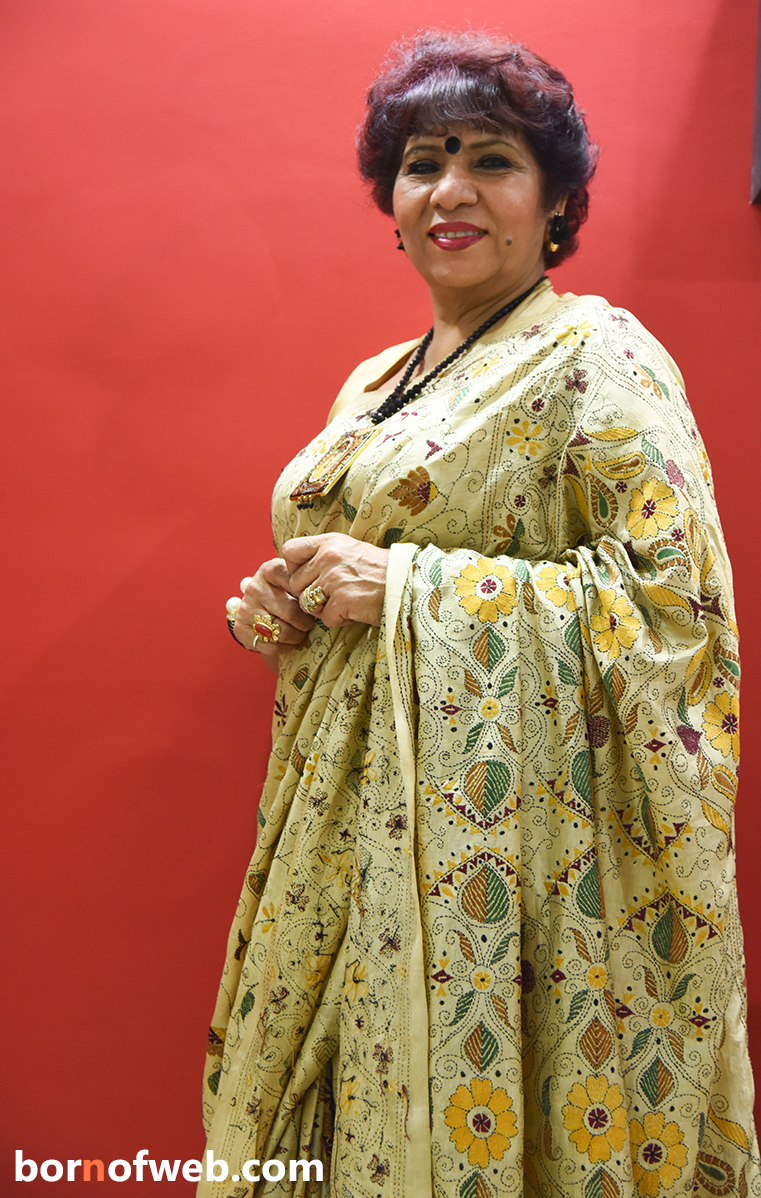 There was no looking back since then, but it wasn't a smooth ride either. Bharti suffered from arthritis after the delivery of her first child which brought her to knees. However, that didn't detest her from work. "I was on medication and used to take therapies. I used a revolving chair and work with my clients even in pain," she says.
Soon, as business expanded, her husband joined her as a partner. "We complemented each other. While I used to make beauty solutions in my kitchen, he would always be around. He got interested in my work and since he is an engineer he started making beauty machines for me." With her strong background in science, she ventured into cosmetic clinics. "At that time there were limited career options in beauty. You could either run beauty parlours or become a professional dermatologist. So I started clinics as one-stop destination for skin-related issues."
Meet designer Deepa Sondhi, a wild card entry who's taking the fashion scene by storm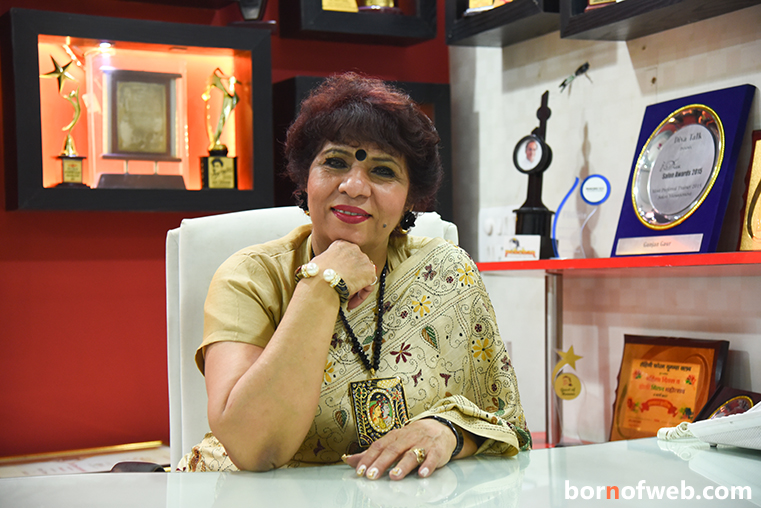 Now she travels all over the world to get new ideas and products, especially to Italy. She has been credited with bringing advanced technology to India like 24 carat gold facial, laser treatment, computerised hairstyling and permanent nail culture for enhancing beauty. As the conversation proceeds, we learn about her target of opening new centres in India, taking the overall count to 100 and also dabble in international markets eventually. Delving into the current scenario of technological advancement, she tells us the importance of retaining organic ethos of the products. She says, "Organic products are in demand once again. I think technology and herbal treatments can go together very well."
Bharti has never shied away from sharing her opinions on current issues if you go by her endless articles published in various dailies. She is quick to respond when we express displeasure at the industry's hypocrisy of equating beauty with 'fair' skin. "Having a healthy skin and a beautiful mind is more important than anything else. The beauty industry endorses fairness because of a growing demand for such treatments and you can only suggest them because after all you are in business. The problem lies in the fact that in India, all men want to marry fair women," she laments.
Bharti has two daughters, Gunjan and Ishika. While Ishika has cinematic ambitions, Gunjan is more involved in her mother's business. "Whatever they do, I know they are going to give their best. I have told them, if you focus on your work and are passionate about it, then you'll definitely achieve your goals. Honesty is very important in life. I have people from three generations coming to me and that's because I stay true to my work." We wish Bharti Taneja and her daughters more prosperity!
Introducing Sushma Mathur, an extraordinary corporate lawyer and a compassionate human being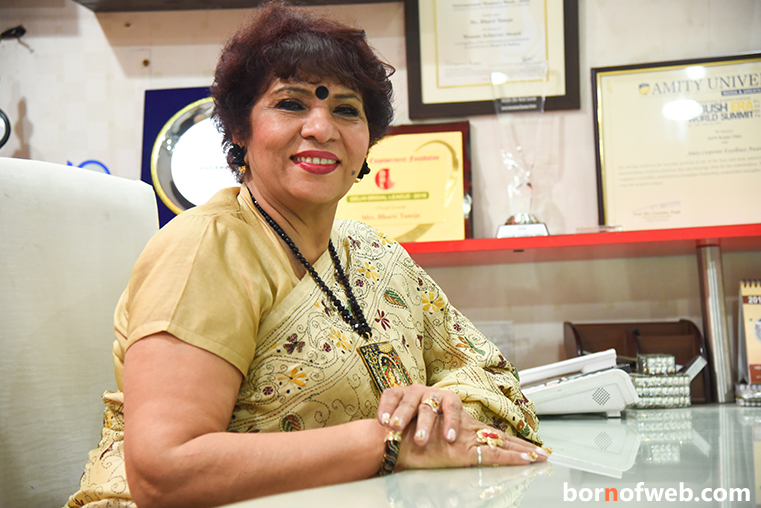 DID YOU KNOW?
Ms Bharti Taneja is fondly called 'The Golden Lady' for introducing the 24 Karat Gold Facial in India.
Some of the admirers of her great beauty skills include celebrities like Aishwarya Rai, Madhuri Dixit, Sushmita Sen, Jayaprada, Nafisa Ali, Sudha Chandran, Kittu Gidwani, Anaida, Moonmoon Sen and her daughters Riya and Raima Sen among others.
Gold Medal, Excellence Award, Millenium Woman Award, PHD Chamber of Commerce Award, Magicka Lifetime Achievement Award, Indian Global Women Achiever Award, Woman of the Year Award, Gold Medal for Beauty Care, Savvy Woman Award, Amity Woman Achiever Award, Woman Achiever Award by Airport Authority and Kala Drishti are few amongst the piles of awards in her kitty.
This interview is part of Born of Web's exclusive interactive series, Women Achievers' Diary, in association with Tantra by Ratna Jain. Know more about the series here!
Let's Connect!
Facebook: https://www.facebook.com/bornofwebIndia/
Instagram: https://instagram.com/born_of_web/
Twitter: https://twitter.com/BornOfWeb
Google Plus: https://plus.google.com/u/1/+BornofWeb
Pinterest: https://www.pinterest.com/bornofweb/
Comments
comments