Designer Deepa Sondhi has no formal education in fashion or enterprise and therefore her meteoric rise has defied the conventional definition of a successful fashion brand. In a detailed conversation with Shilpa Raina, the couturier described how she prepared for over two decades to meet her moment of opportunity   
Holding hand in hand with actor Zareen Khan on the runway, fashion designer Deepa Sondhi stole the limelight at a recent fashion week in New Delhi. The years of hard work and conviction were radiating through Deepa's embellished eyes that also bespoke her inspiring life, still unknown to many. To discover her journey that goes beyond glitter and celebrity showstoppers, we landed at her flagship store at Punjabi Bagh, Delhi. "Ma'am is almost ready for the first round of the interview," her assistant intimated us before leaving us to gush over her bewitching couture dresses bathing the spacious store.
Getting married at the age of 18 would spell doom for many when it comes to building a professional career, as the act of balancing professional and personal life is a virtue that doesn't come at such an early age. But her story can be an inspiration to all those women who give up on their dream, even without trying. The Delhi-based designer too had dreamt of "doing something of my own", but when she got married, her dreams took a backseat and she eventually got caught up in household responsibilities. However, all this while, she ensured nurturing her interest area and never lost touch with fashion.
I WOULD LOVE TO DESIGN FOR MELANIA TRUMP: DEEPA SINDHI
https://www.youtube.com/watch?v=l71swymUjPM
"I was always inclined towards fashion and was fond of wearing different outfits. I used to keenly follow fashion trends and experiment with my own looks. Looking back, I feel wonderful how my perseverance and love for fashion has finally found its way," said Deepa.
It was only after over two decades that the opportunity of fulfilling her long-standing dream came knocking on the door. Her daughter, Karishma, after graduating from a fashion school decided to start her label, and the mother-daughter duo joined hands to launch their label 'Karishma Sondhi', in 2013.
My desire is to open Indian doors to luxury brands from various countries: Ritu Beri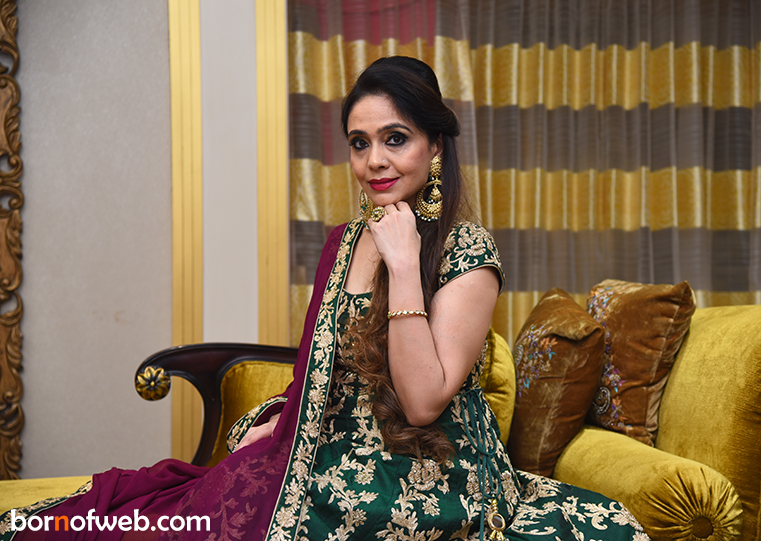 "I always had the fire in me to do something meaningful in designing. I believe, this has added a lot more meaning to my life because I feel dressing up people is a good job, and if your clients are happy with your creation and creativity, it always gives a designer an impetus to do better," she added.
The label forayed into the market with couture collections and gradually branched out to produce prêt and luxury ensembles. With mother and daughter sharing a great camaraderie, the label has successfully managed to create a name in the bourgeoning fashion circuit. But, what has been fulfilling for Deepa is that she has learnt her craft by doing with no formal education. This gives her confidence to take the brand to the next level. "This experience has given me lesson of a lifetime — no theoretical learning can give you any kind of exposure. The best way of learning is to get your hands dirty, make mistakes and be open to experiment," she said.
Don't miss- There's no fun without competition in business: Mallika Jain, founder, Fashion Capsule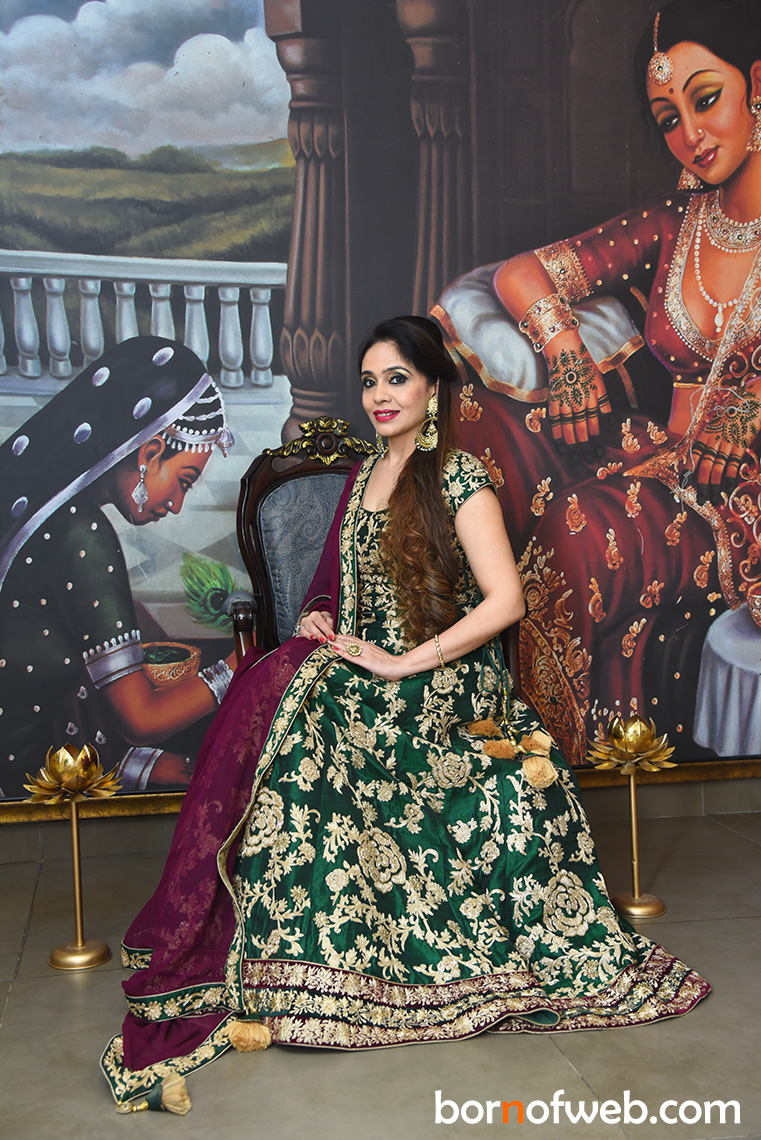 Their collection is an amalgamation of immaculate western silhouettes, with avant-garde floral appliqués, and a burst of vibrant colours and detailed embroidery in the traditional couture garments. The use of indigenous craftsmanship like Kashmiri, Kutchi and Kantha embroideries find a place in bridal dresses. These sensibilities, Deepa said, have been developed through her extensive travel escapades across the world.
"I have always been drawn towards the grandeur of forts and palaces, their intricate carvings, marble works, and the Greek and Mughal architectures have always inspired me to create something that is not only opulent but also has some historic narrative to it," she said. "So, these elements and symbols do find a place in my collection," she added.
Don't miss- Want to see a better future for weavers: Vidhi Singhania, Textile Crusader 
With no prior knowledge of entrepreneurship, Deepa confided business lessons she learnt over the years. "A designer should be able to strike balance between creativity and commercial viability of designs." For instance, she added, many clients may know about techniques like shibori or embroidery like kantha but they sometimes refuse to incorporate them in their dress. "As a designer, I try to convince them and try using these indigenous techniques around collar or cuffs. By doing it like this, I give them something different and at the same time, I have added a new craft in my creative vocabulary," she said.
Presently, she is the lone force behind her brand as her daughter is pursuing further education in fashion from abroad. Doesn't she think she entered late in the industry? "Everything comes at the right moment. You get nothing before it is destined to reach you. I am content, happy and satisfied that my dream has finally come true and I am giving my 100 percent to my job," she said with a content smile.
Introducing Sushma Mathur, an extraordinary corporate lawyer and a compassionate human being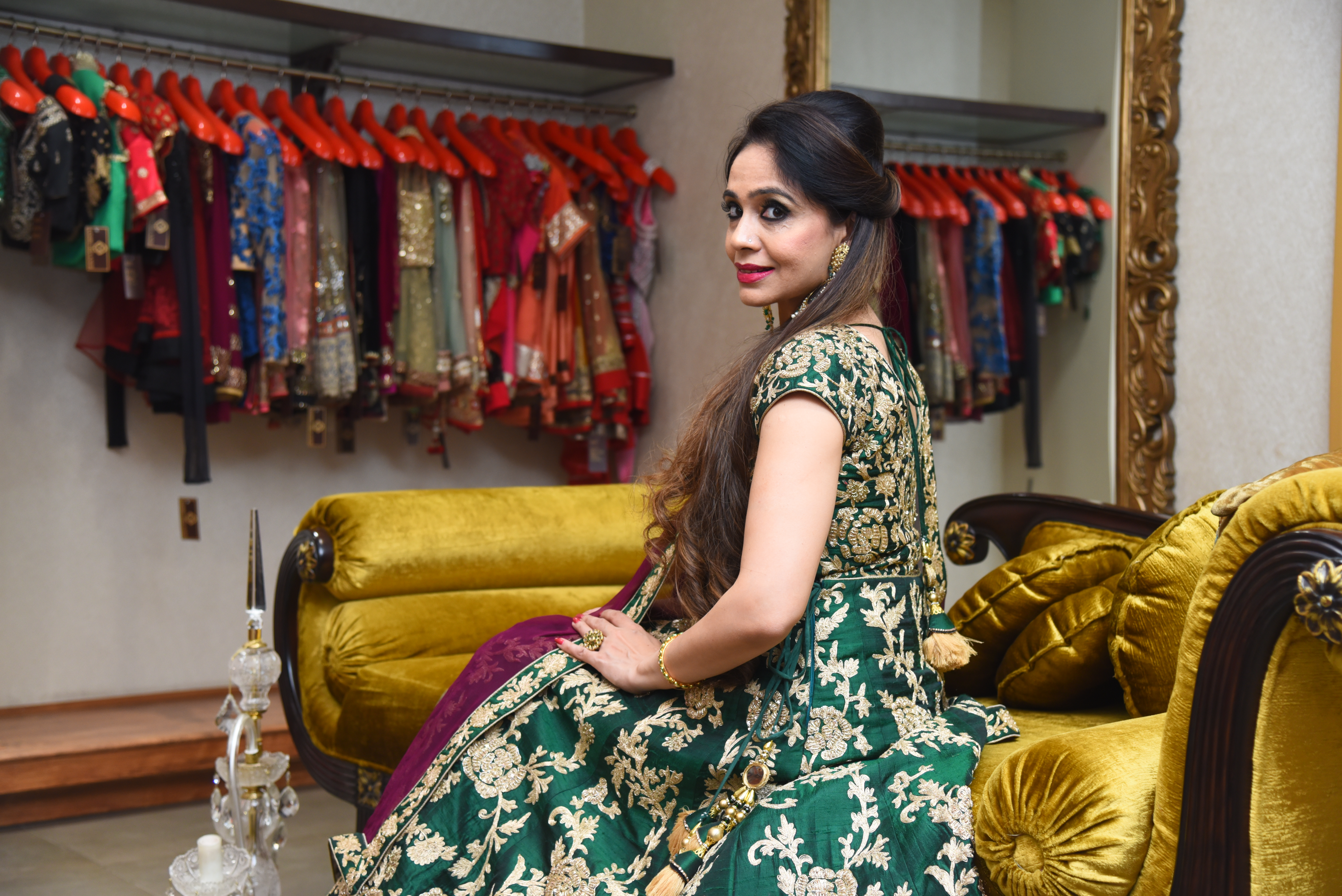 We salute Deepa Sondhi for her never say die attitude and hope she continues to push boundaries and achiever personal and professional goals.
This interview is part of Born of Web's exclusive interactive series, Women Achievers' Diary, in association with Tantra by Ratna Jain. Know more about the series here!
Let's Connect!
Facebook: https://www.facebook.com/bornofwebIndia/
Instagram: https://instagram.com/born_of_web/
Twitter: https://twitter.com/BornOfWeb
Google Plus: https://plus.google.com/u/1/+BornofWeb
Pinterest: https://www.pinterest.com/bornofweb/
Comments
comments